THE AUTUMN RETREAT: A DAY WITH A SPORT.LES GIRL

A DAY WITH A SPORT.LES GIRL: AUTUMN EDITION

Author SPORT.LES / Published: Sept-11-2020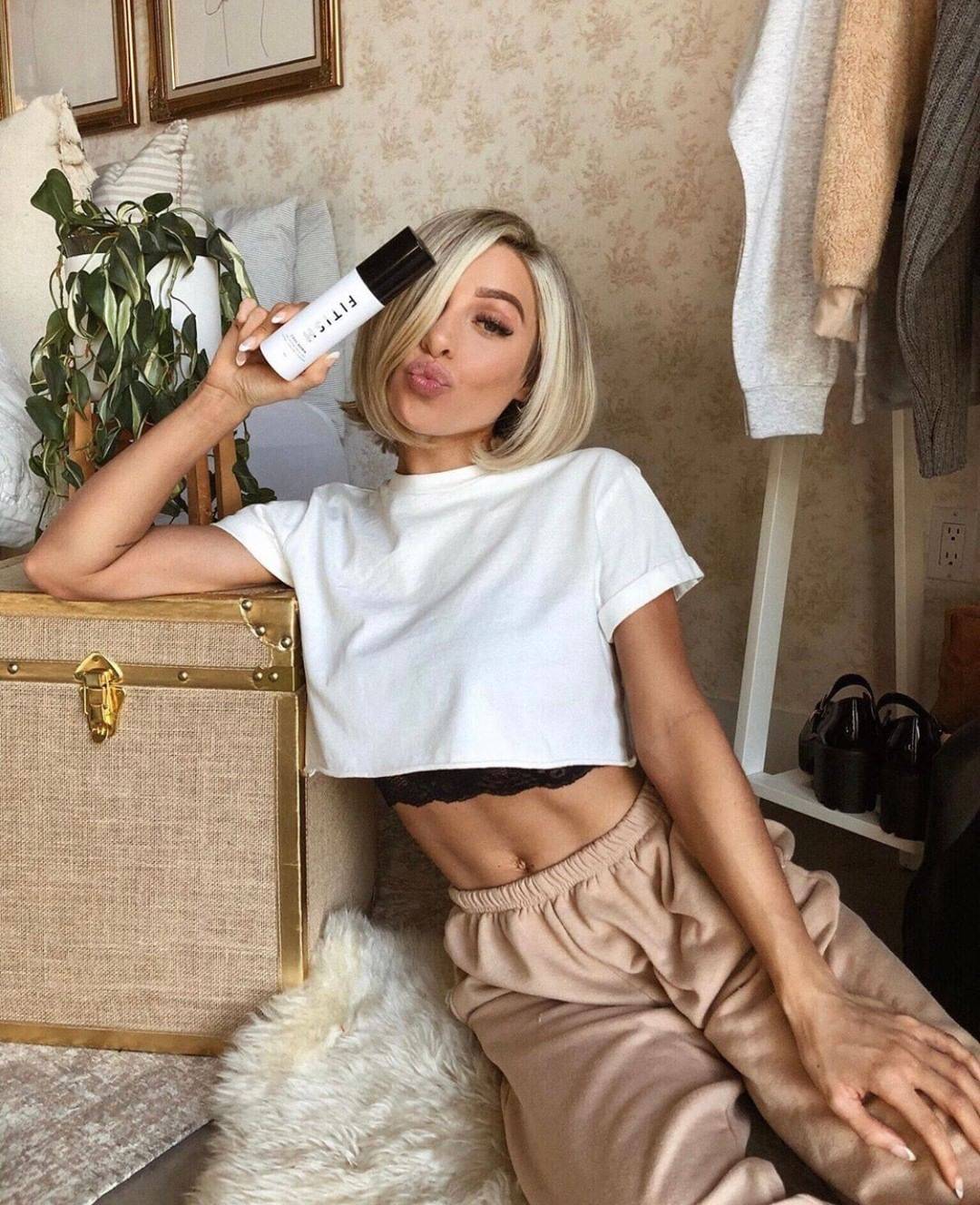 Any SPORT.LES girl starts her day early and with purpose. While a jog or walk may have been the perfect way to start the day in the summer, now is the time when mornings get a little chillier, and getting in a quick morning workout at home with an app seems like the best way to go. We recommend drinking a glass of warm water with lemon, a coffee, and doing a 7 minute quick workout to get energized for the day. If you have time, try Welle Intentioned 30 Day Programme by WelleCo. This fitness programme for wellbeing couldn't be easier, just take your greens, check in to the programme each morning for your daily intention and do it to the best of your ability.
Once you're dressed and ready, there's nothing more beautiful and calming in autumn than going on a little walk through your nearest park. We recommend moisturizing your face with the FITISH Dewing It Moisturizer which will keep your face soft and nourished in the cold and protect your make-up with the FITISH Don't Sweat It Spray afterwards. Before leaving home, make yourself a yummy plant-based protein smoothie with WELLECO Nourishing Protein Chocolate. Now you can simply walk a couple rounds or use it as a way to get to your work. It is well known that simply squeezing in a 20-minute walk daily has incredible benefits for your physical and mental health.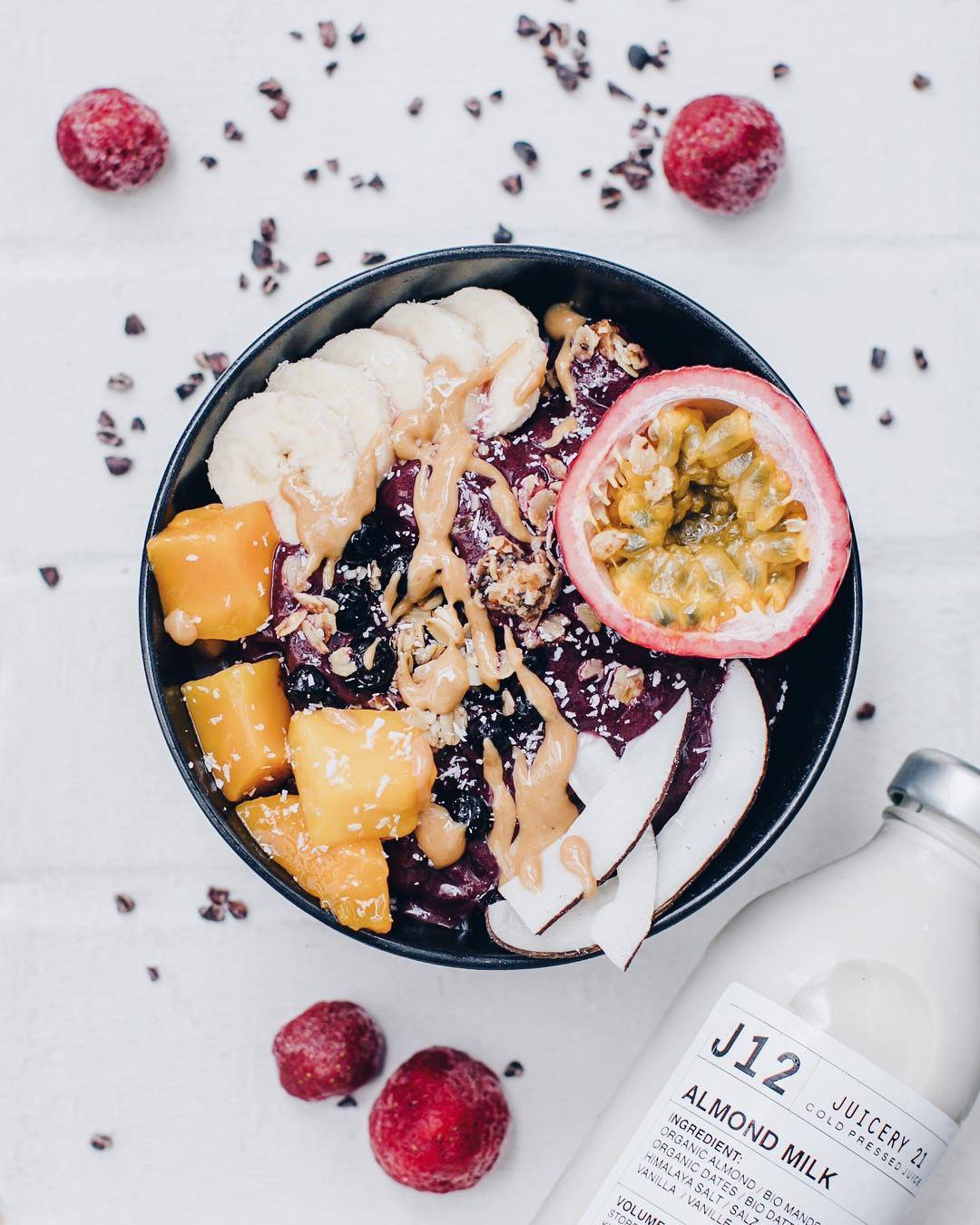 After a productive morning at the office or WFH, it's time to meet your tribe for lunch, and of course the place-to-be is Juicery21. Ice Latte, Açai Bowls, Bagels and Quinoa Bowls to get ready for your favourite spin class later. We have the best sets and layers to dress your for any occasion during your day. Have a relaxing lunch with the girls chatting and catching up, just don't forget to be cautious and disinfect your hands with a HAAN Sanitizer! Then head over to your spin class to get that heart really pumping.
5 pm: SPINNING WITH FRIENDS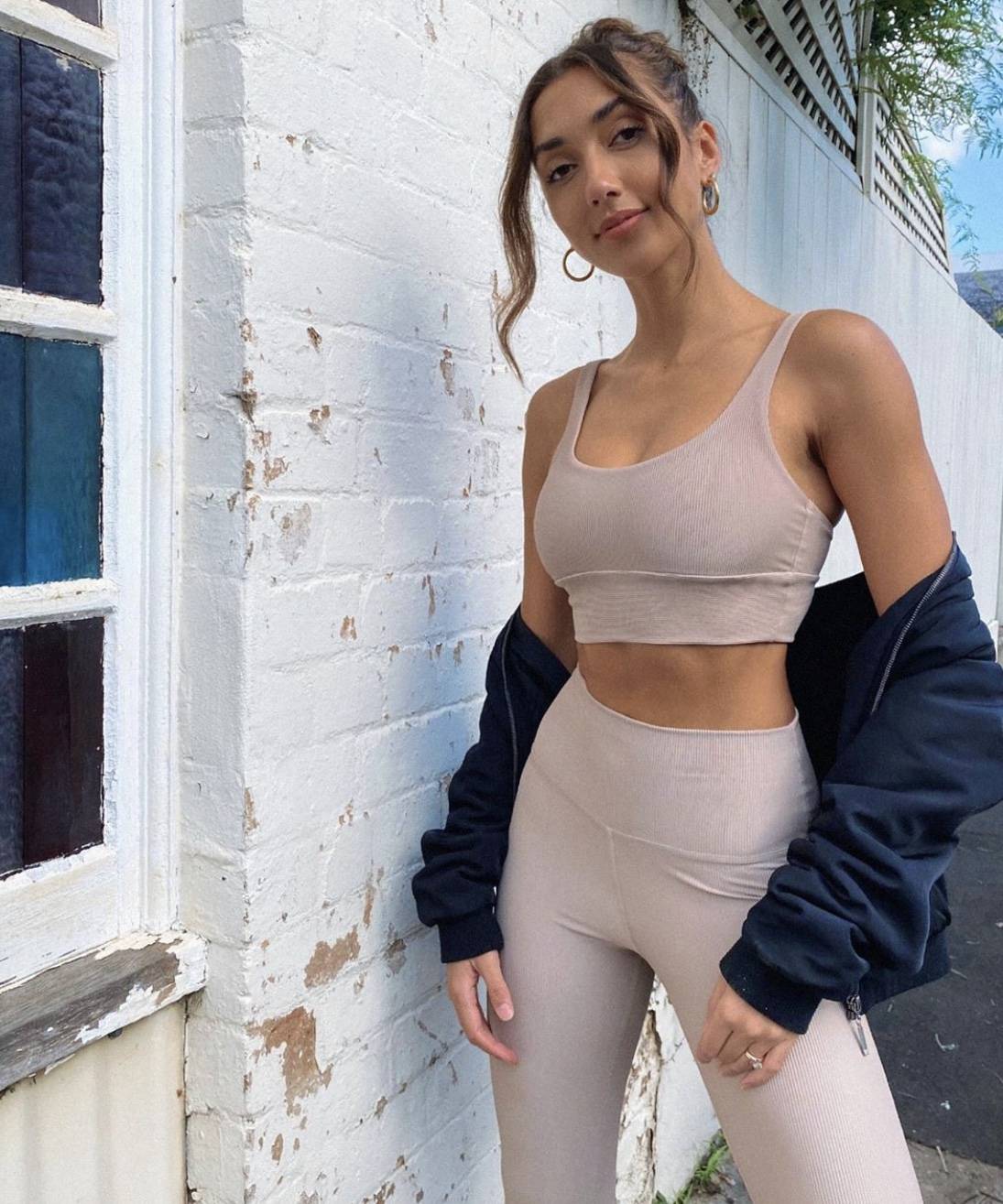 In the spinning studio you and your friends are without a doubt the most stylish ones there. Your chic matching set makes you stand out without compromising on quality. The newly arrived BEACH RIOT sets are stylish, soft, and comfortable and will let your body breathe even during the most intense spin sessions. Always freshen up after your workout with the FITISH Tone Down Spray that will cool, hydrate and calm your skin so that you can continue about the afternoon without worrying about redness or breakouts.
7 pm: POST-WORK HOME SKIN CARE ROUTINE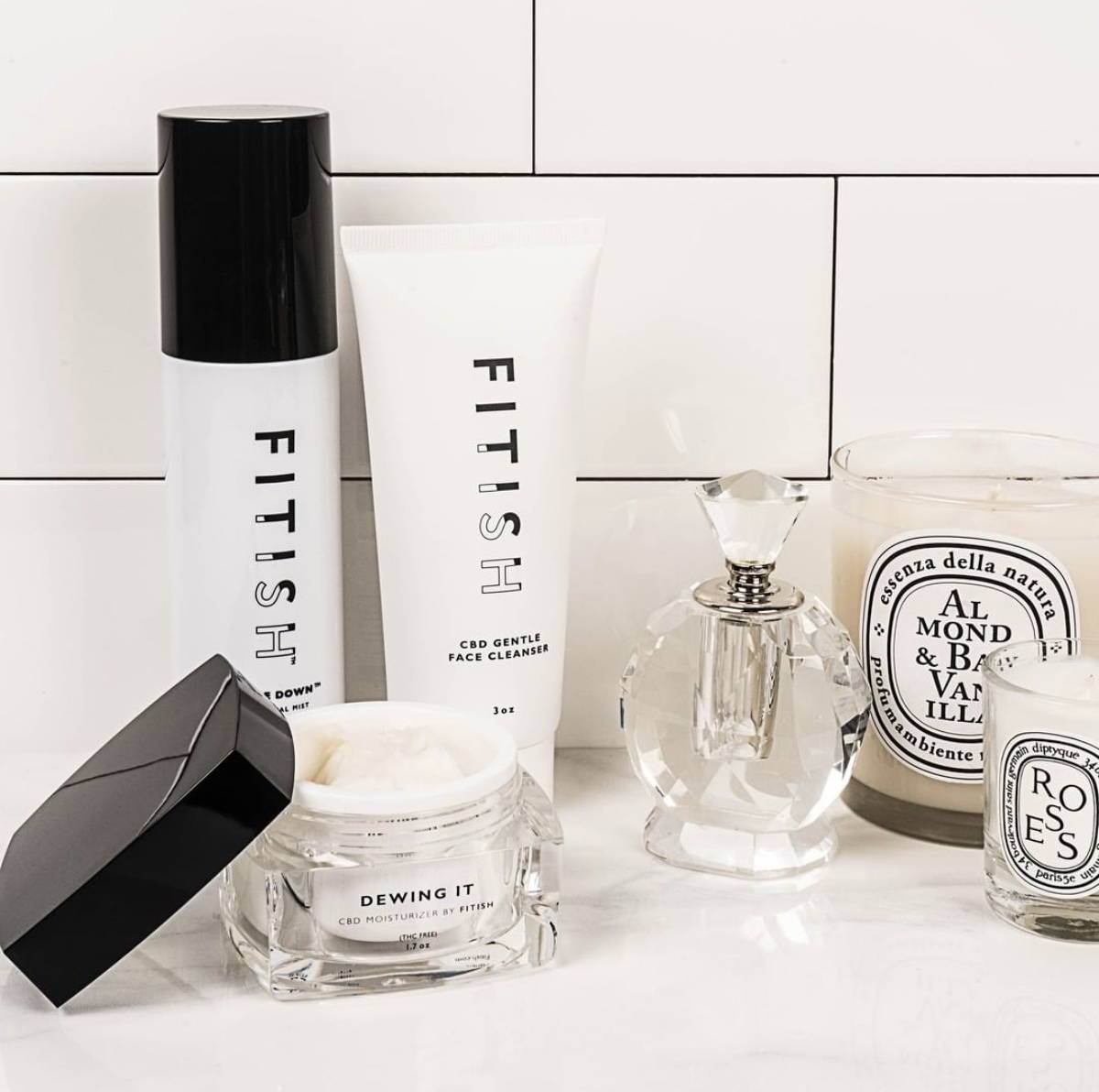 After the energizing spin class and an afternoon at work, it's time to spend the evening winding down. Have a glass of wine and treat yourself to your very own at-home spa by running a bath and cleansing your face and body, followed by moisturizing yourself with the FITISH Tone Down Body Cream and nourishing your hair with the FITISH Hair Plumping Serum. Once you're all pampered, snuggle into your favourite Varley lounge set for a good book and some tea.
8 pm: BOOK + TEA BEFORE BEED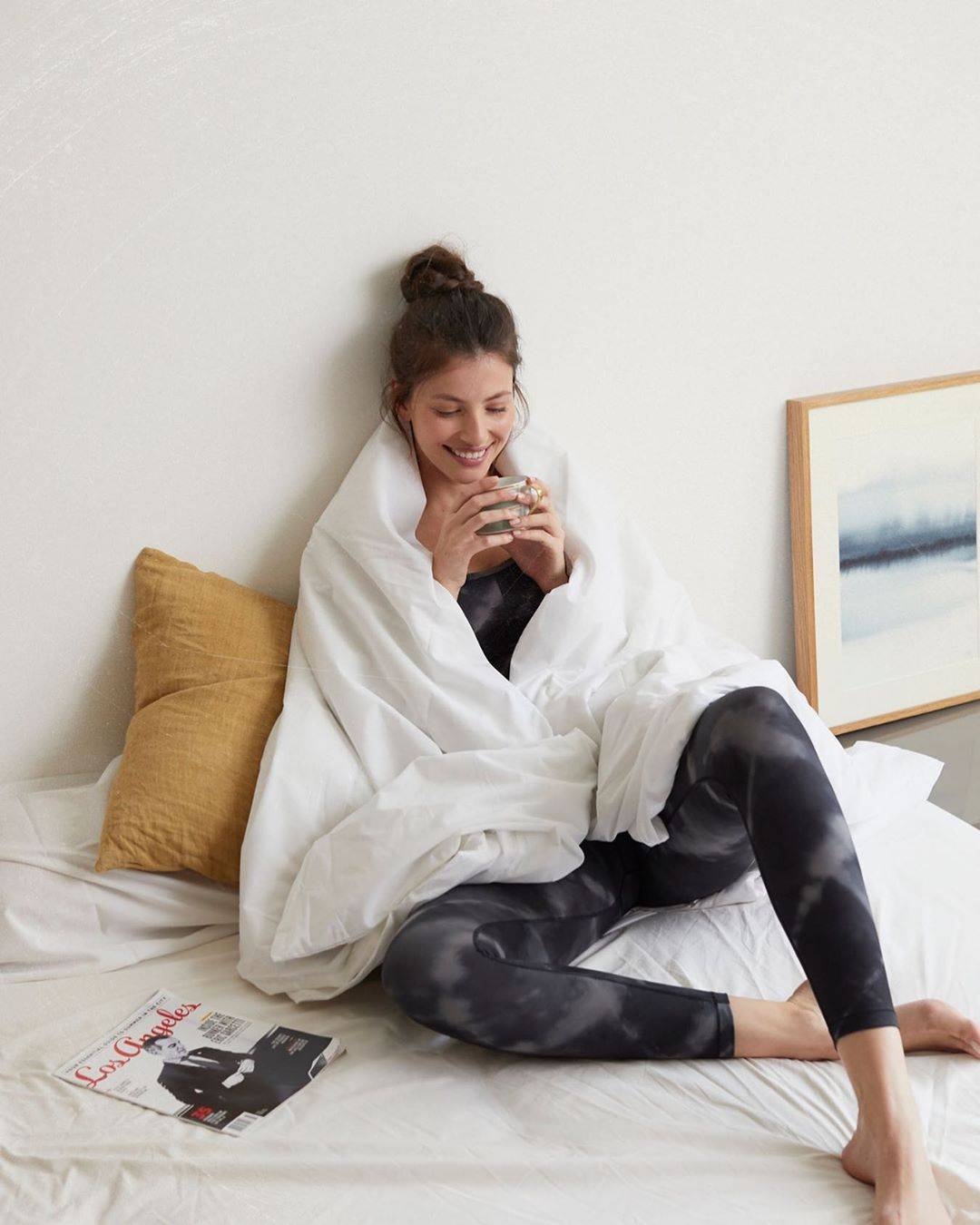 A SPORT.LES girl will finish off the day with by soothing her mind with a good book to read. We recommend reading City of Girls by Elizabeth Gilbert to end the day feeling empowered and light-hearted at the same time. Make yourself a cup of Verveine tea and spend a few hours relaxing and reading, followed by using THE NUE CO. Sleep Drops for a truly rejuvenating sleep. They will have a sedative effect and lower your cortisol levels, resulting in a stress-less snooze for the night.
---
Mountain Retreat: The Perfect Day For A SPORT.LES Girl From 8AM To 8PM
Author SPORT.LES / Published: June-29-2020
Continue reading