WELLECO CHOCOLATE ALMOND COOKIES WITH CASHEW CREME FILLING RECIPE

WELLECO CHOCOLATE ALMOND COOKIES W/ CASHEW CREME FILLING

Author SPORT.LES / Published: Sept-10-2020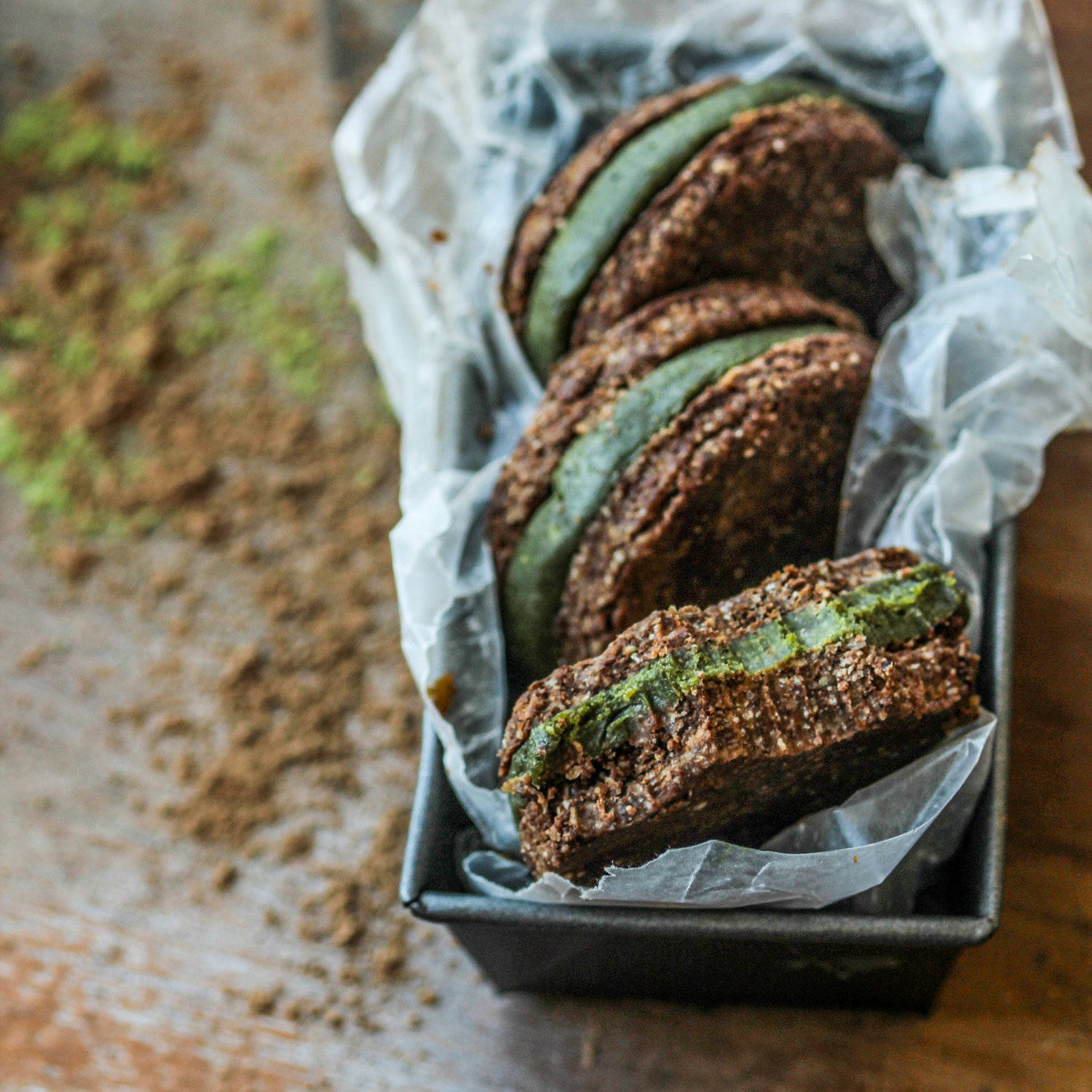 Yes. We fell in love with the WelleCo's Super Elixir Greens. And these yummy little cashew filled cookies made with it taste delicious...they taste unlike anything we've had before. We are happy to report that this plant-based supplement offers more than a fun green color and extra vitamins; it also has a tart and fruity delicious flavor. While we are using the powder here in these cookies today, we are usually just taking it mixed into our morning water or coffee because it's the most practical. This is just a fun way to bring some greens into our dessert!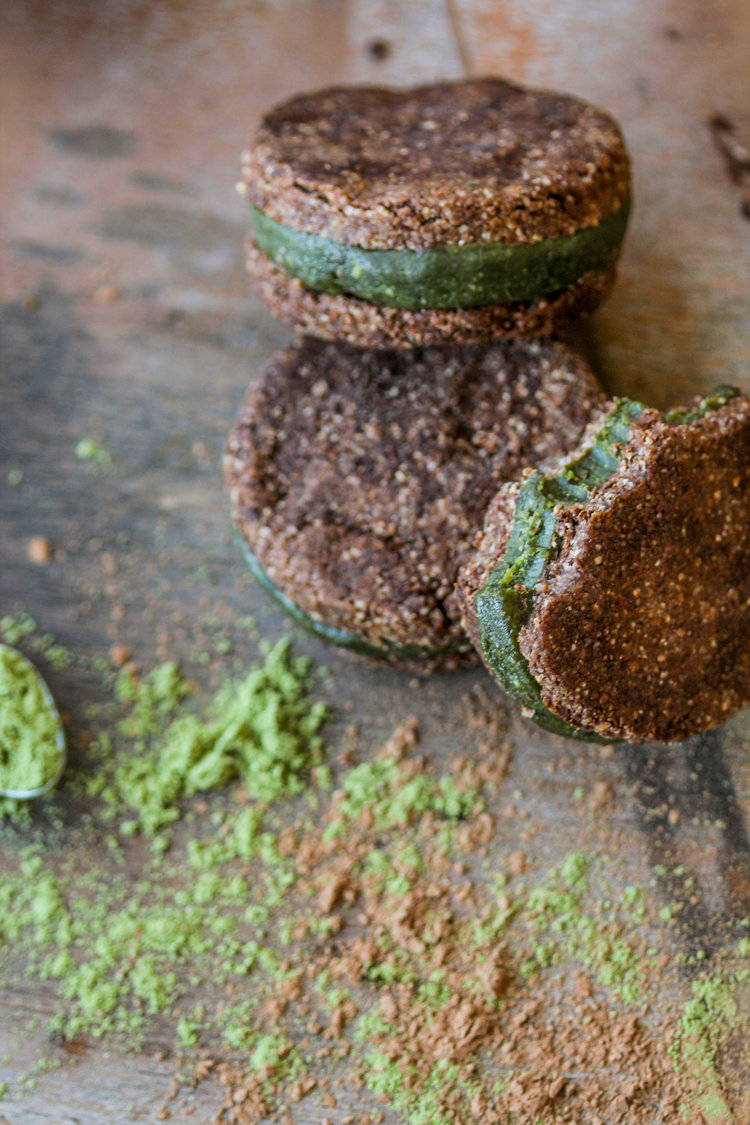 Filling:
1 cup raw cashews

1/4 cup canned coconut cream (from a can of chilled full fat coconut milk)

2-3 tbsp raw honey for sweetness

splash vanilla extract

pinch sea salt, to taste

1/4 cup WelleCo Super Green Elixir
Cookies:
1 1/2 cups almond meal

3 pitted medjool dates (make sure they're soft)

3 tbsp cacao powder

6 tbsp melted coconut oil
Make the filling by blending the cashews in a high powered blender until it turns to flour. Add in the coconut cream, honey, vanilla, and sea salt and blend until creamy, scraping down the sides if needed. Transfer the mixture to a bowl and mix in the elixir until completely combined. Spread the filling out on a lined baking sheet so it's about 1/2 inch thick (you won't use the whole sheet), and allow to set up--it thickens slightly as it sits.Make the cookies by combining the almond meal and cacao powder and then massaging the dates into the mixture until well combined. Add in the coconut oil to bring it all together. Press the mixture out on a lined baking sheet so it's about 1/3 inch thick.Using a 2-inch cookie/biscuit cutter, cut 6 discs from the cookie mixture. Then cut 3 discs from the filling mixture, and sandwich the filling between two of the cookies. You may be able to make another cookie using the leftovers.Chill the cookies in the fridge until you're ready to eat them (bite off little pieces throughout the day) or freeze them if you aren't planning on eating them right away.
After hearing what the elixir was--"the ultimate daily multivitamin known for its 45 premium, cold pressed, bio-live, plant-based ingredients that actively support all 11 systems for the body"-- we were completely intrigued about the product, so we tried it. The advertised benefits were:
a stronger immune system

boosted energy levels

balanced hormones

improved digestion

better sleep

good gut health

and glowing skin 
Really though, who wouldn't be intrigued? These are literally ALL the things we're trying to improve. When we heard from WelleCo, their product promised to do all the things we were treating with those multiple home remedies but instead it was all consolidated into a single "super" powder! Now, we've only been taking the elixir for less than a couple weeks, so we would need to continue to try it out before we could let you know my overall review of the product, but here's what we think of it so far (in comparison with other supplements):
There are so many root and plant and extracts in this elixir; it's almost confusing, definitely overwhelming. We had to Google some of the things just so we knew what them actually did. But it's also kind of exciting to see a heap of good ingredients exist in such a small serving.

We do love how the elixir not only consolidates the supplements we were using, but it also offers additional things like antioxidants and pHbalancers (Kelp + aloe vera+pomegranate) on top of it all.

After taking it, we immediately feel mentally sharper and more energized. It's fast-absorbing, which is probably why the effects feel so immediate.
---
The Nue Co. Milo (Boosted Mexican Hot Chocolate) Recipe You Need This Autumn

Author SPORT.LES / Published: Aug-25-2020
Continue reading