A GUIDE TO SUSTAINABLE ACTIVEWEAR BRANDS FOR YOUR WORKOUT ROUTINE
We LOVE all our designers at SPORTLES.com. However, we manage to round up our must-have amazing sustainable activewear brands you will love wearing during your workouts. To carefully select them, we asked ourselves a few things you should also ask yourself when shopping for activewear online...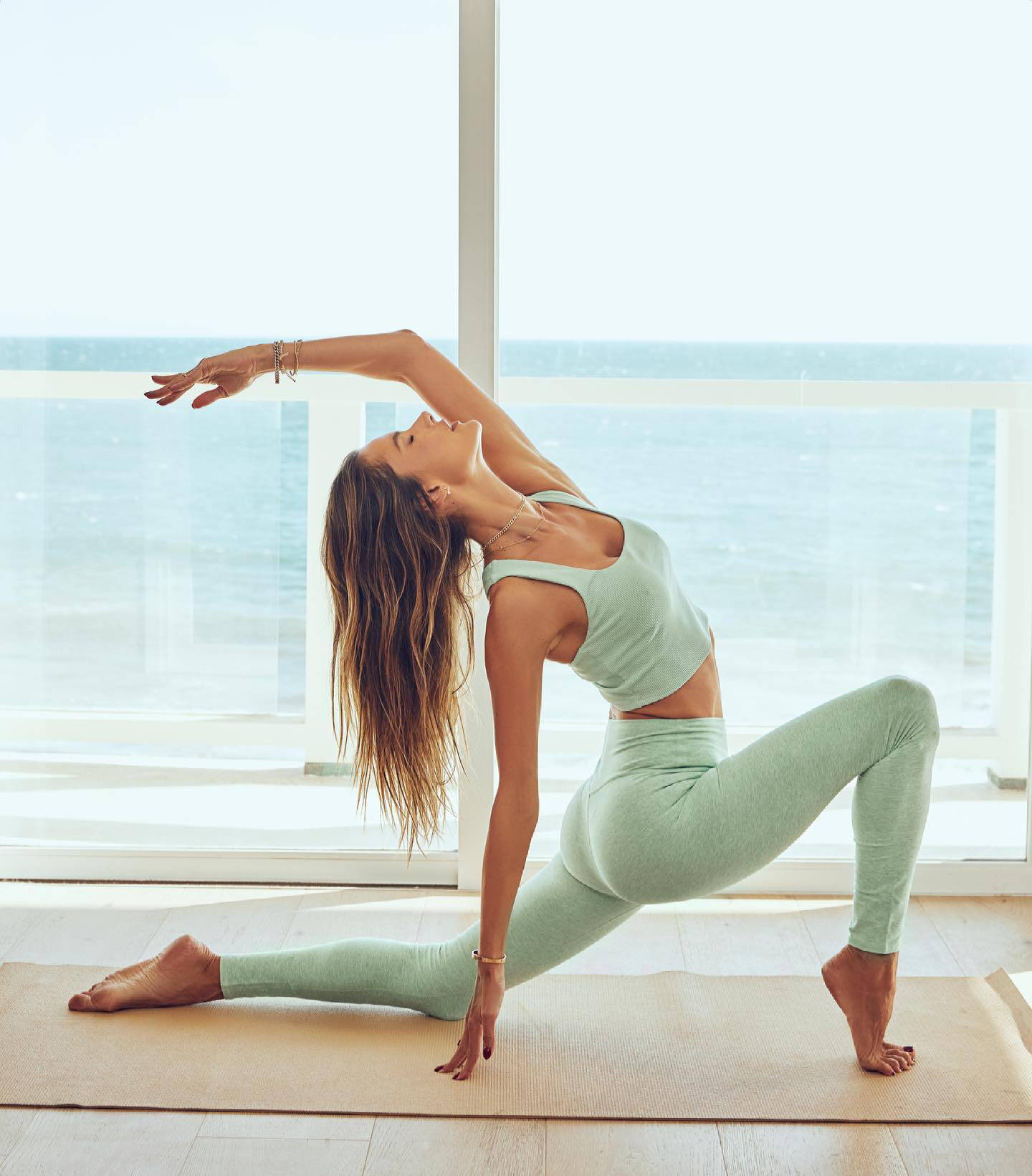 The general definition of ethical fashion is "fashion that aims to reduce the negative impact on people, animals, and the planet." Producing an item of ethical clothing involves design, labour, and materials, and ethical fashion is kind to the planet and people every step of the way, from seed to garment.
Ethical fashion considers the impact of using materials to make clothing, from linen and cotton to polyester and denim, as each fabric has a different impact on the environment, and choosing the lesser impact is what ethical fashion is all about.
The brands we list on our e-commerce always have a high standard of ethics when manufacturing, and if you are unsure of a brand that is unlisted, just ask us! Most should have the info on their website, but if you can't find it, a quick email should tell you. Material wise - this is a tough one. We prefer organic cotton for workout clothing because it is a natural fiber (even though it is usually mixed with a little spandex for stretch). These fibers don't shed micro-plastics like recycled polyester does. Since a lot of ethically-made workout clothing is made from recycled polys, you just need to make sure to wash it correctly in order to avoid the many micro-plastics going back into the water systems.
After our founder spent many years in NYC working in fashion, then making the move to Zurich in 2015, the hole in the market was evident. She decided to start curating premium and sustainable activewear and leisurewear designers to bring their exclusive pieces to your closet. Behind every designer, you'll discover a deep respect for what we do. In every work out, our designer's luxury organic fabrics, prints and patterns let you express your confidence and full self-love while taking care of the planet and making an impact in the environment.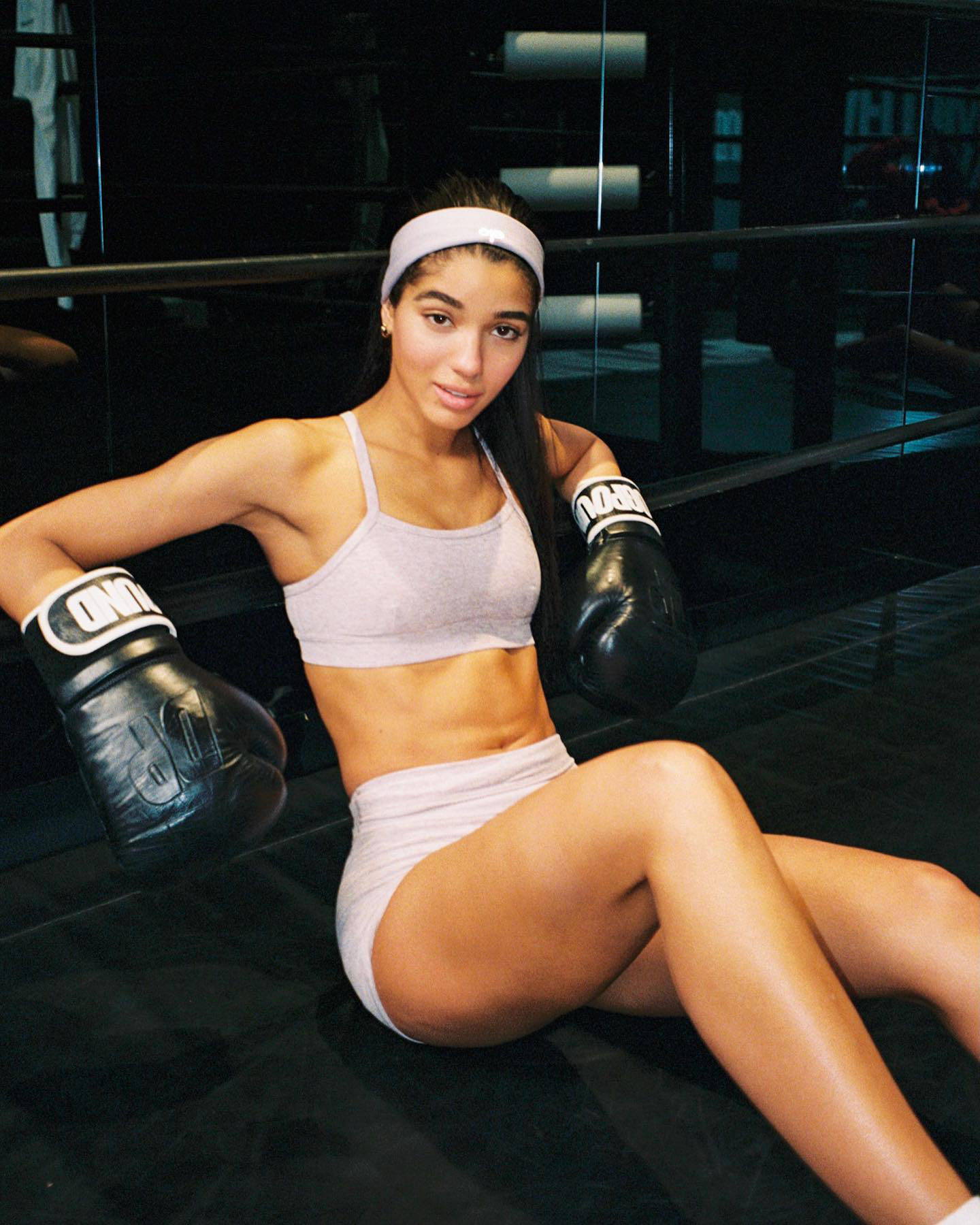 Seriously, though, we know how daunting it can be to purchase well when you first start out on your journey to ethical enlightenment, and we want to make it as easy and stress-free as possible for you.
Step #1: Break up with fast fashion.
Breakups are tough, but when you know something is wrong then that something has got to change. Just like with an unwanted cyber admirer, the first thing you can do to ghost fast fashion is to stop all correspondence. Yep, this means unfollowing their Instagram accounts and hitting that "unsubscribe" button we've all come to know and love.
The next actionable step you can take to wean yourself off of your dependency on fast fashion is to wait. We know, we know, this is about as fun as doing a yoga class when you've got a huge presentation to give straight after, but slowing down the process between seeing and buying is crucial to coming down from your fast fashion high.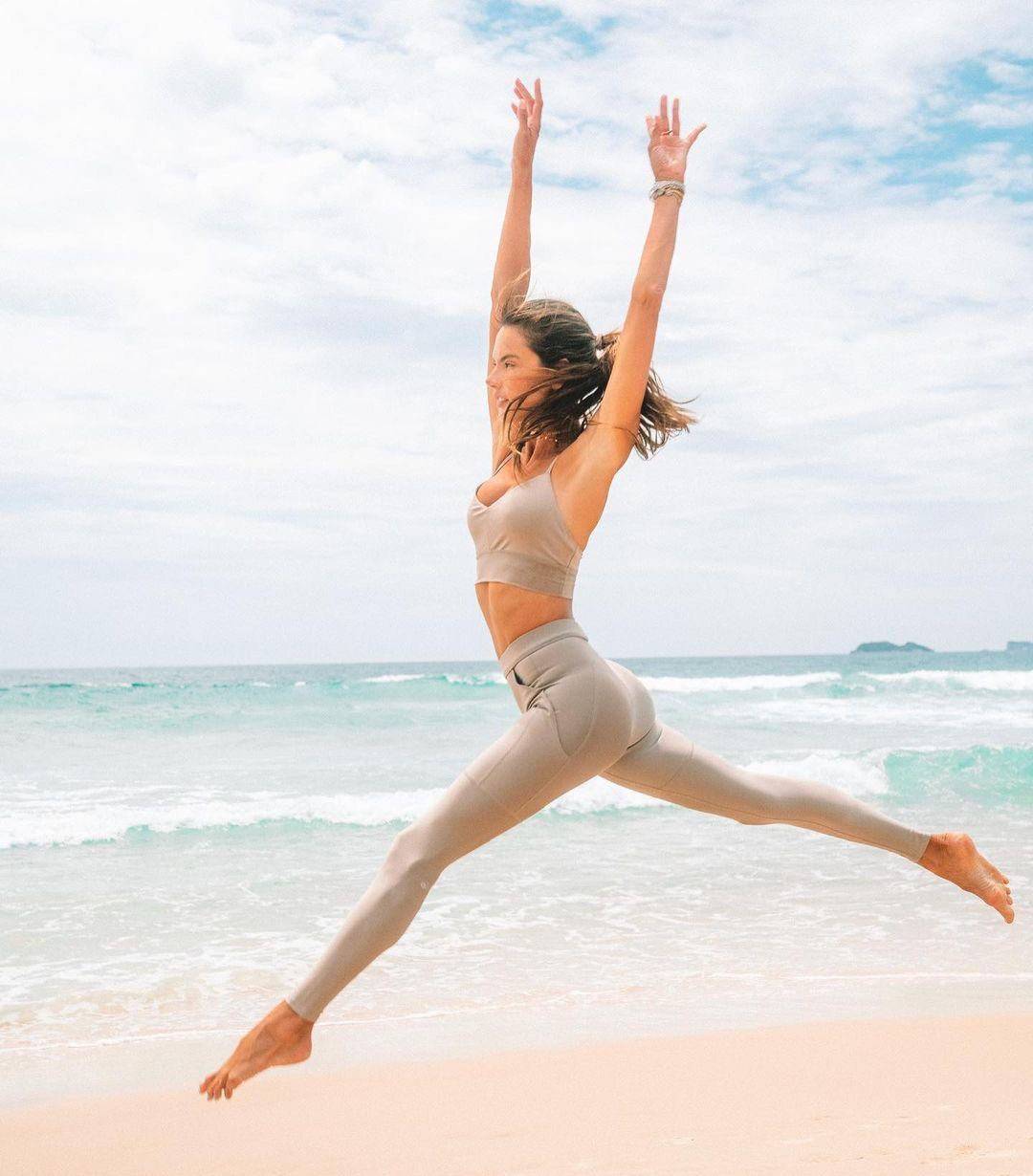 Step #2: Learn how to purchase (or not purchase) well.
Refuse, repair, reuse, shop ethically and sustainably, and respect your purchases. Refuse, repair, reuse, shop ethically and sustainably, and respect your purchases. Refuse, repair, reuse, shop ethically and sustainably, and respect your purchases. This, friends, is your new purchasing mantra.
Refuse to buy. Unless absolutely necessary, don't give into temptation, no matter how convenient, how easy, or how tasty that $30 faux silk top looks.
Repair what you already own. If you continue to repair your clothes, you won't have a constant need to purchase new.
Reuse. You know the saying: "I have nothing to wear!"? Yeah, throw it out the window. If you've got clothes in your wardrobe, you've got clothes to wear. Pair pieces together to create new outfits. You can find new daily inspiration in our curated edits online.
Shop ethically and sustainably. Although this is what we're helping to teach you to do now, it is pretty straightforward, and once you've gotten the hang of it, your bank account, the earth, and the garment workers who create your ethical clothing will be extremely thankful.
Respect your purchases. Take care of your clothes. You wouldn't buy a new fish, take care of it for a day, then not clean its bowl ever again, would you? Well, the same goes for the clothes you pay for with your own hard-earned money.
Step #3: Know where to shop.
This is where we step in. When you're ready to begin purchasing ethically, visit our ethical brand directory at SPORTLES.com. Not to toot our own horn, but we've done the research, we've asked the questions, we've tried the products, all so you don't have to, and so you don't give your money to a designer that doesn't deserve it.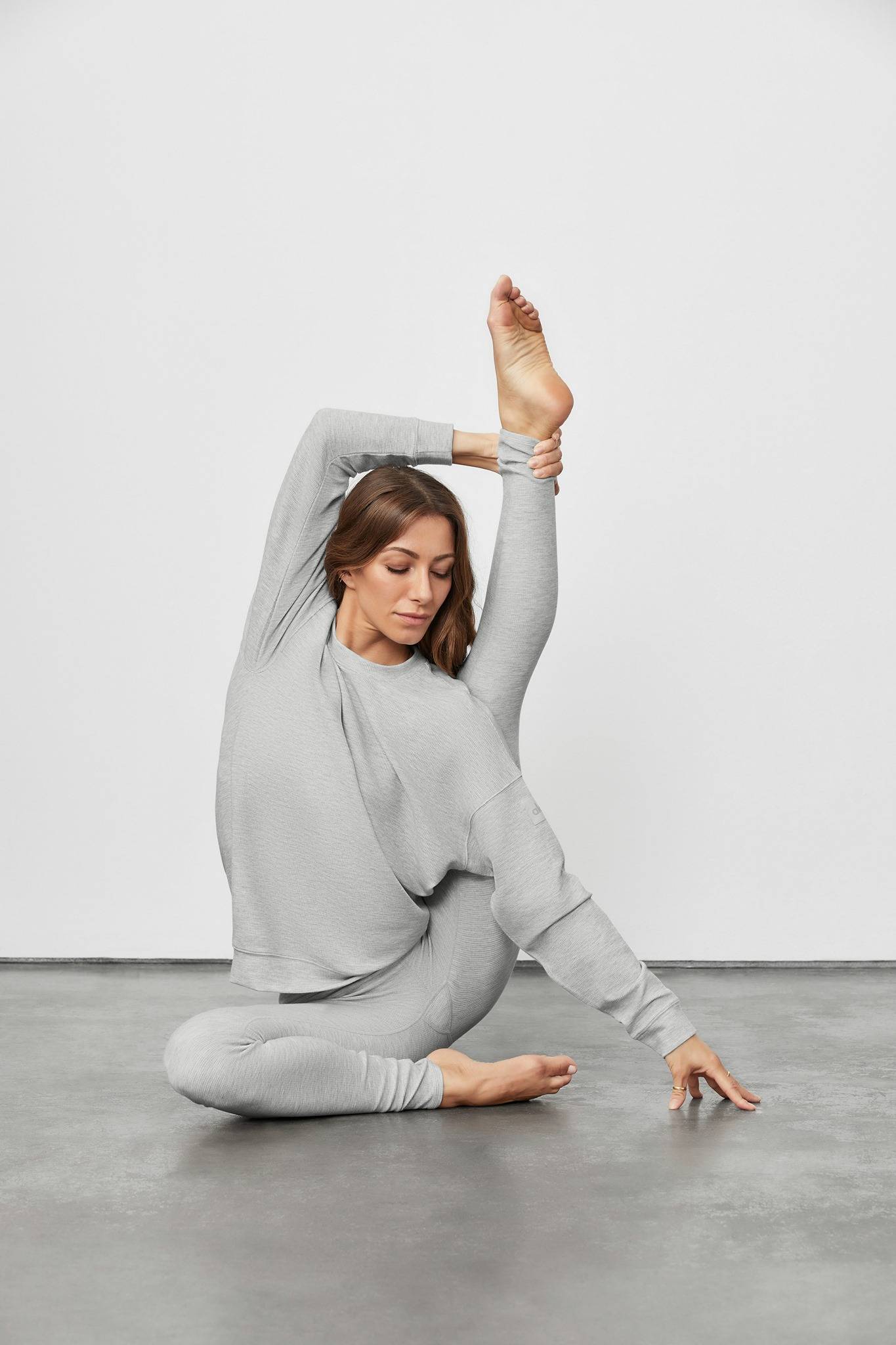 If you are looking for high-performance & sustainable yoga apparel, this is your go-to! Straight from LA, Alo Yoga is using 100% organic cotton in every design. Not only does their cotton come from small-scale local producers, but they make all of their clothing in LA, as well. So why, organic cotton? Because it's natural, biodegradable, anti-bacterial, odor-resistant, moisture-wicking, and breathable - making it perfect for any exercise and routine!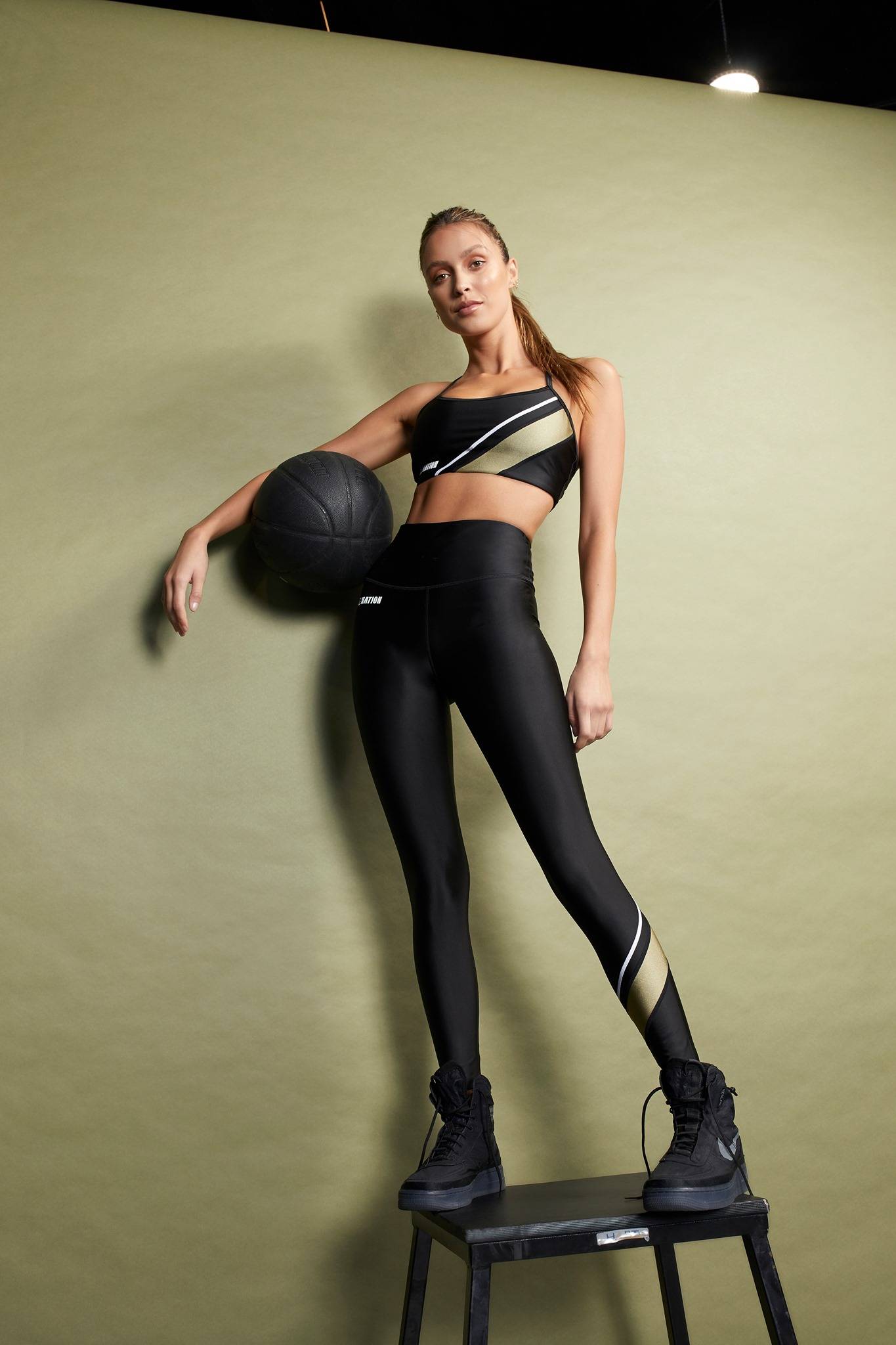 Since its launch in March 2016, the brands' street-meets-sportswear offering has expanded to include extremely technical activewear, nostalgic 90's streetwear, accessories, fashion denim, and now, a basics
BASELINE
range available at SPORTLES.com
Their philosophy is centered around quality design and construction, recycled, sustainable, low-impact, conscious and compostable activewear. At P.E Nation, they are continuing our journey to produce eco-friendly conscious activewear and fashion, valuing sustainability and protection of the planet.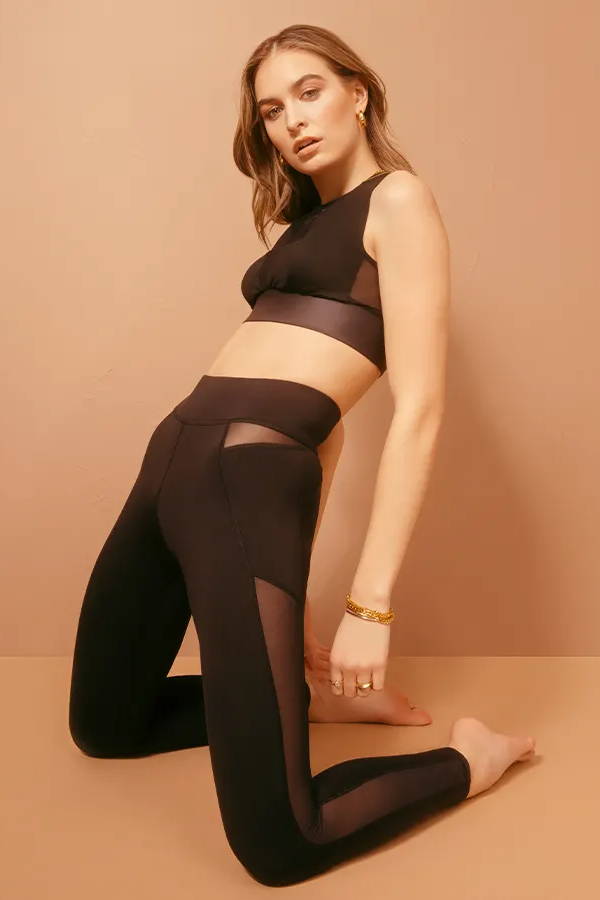 Are you needing a little extra pep in your step when working out? Well, look no further than MICHI. Their vibrant prints are everything you need to make working out fun. I love the fact you can even wear a lot of their pieces for everyday - not just at the gym. They have many different styles, prints and colors - and even some great solid pieces (which would be awesome for mixing-and-matching with all of their prints!). All MICHI clothing range is manufactured using only the best sustainable fabrics from Italy and Switzerland.
Continue reading