DANNI FROM FIT LAB: "MAKE SURE YOU SURROUND YOURSELF WITH INSPIRING INDIVIDUALS"
INTERVIEW WITH DANNI FROM FIT LAB

Author SPORT.LES / Published: Sept-25-2019
DANNI (@coach.danni) IS A FITNESS INSTRUCTOR AT FIT LAB AND PART OF OUR #SPORTLESTRIBE.  READ OUR EXCLUSIVE INTERVIEW WITH HER AND DISCOVER ABOUT HER AMBITIONS, LIFESTYLE, FAVORITE ACTIVEWEAR DESIGNERS AND EVEN HER FAVORITE WORKOUT SONG SHE CAN'T LIVE WITHOUT.
"BEEING IN MY SPACE MAKES ME TRULY HAPPY"
What is your go to the fuel in the morning?
Anyone who knows me could probably confirm that I definitely need my coffee first thing in the morning. Depending on how early I start teaching I usually opt for a banana or a quick smoothie before heading out the door. I try to have my breakfast a bit later in the morning.When I can sit down and have a coffee and avocado toast at Roots.
What does a typical day in your week look like?
My day usually looks different from one day to the next.
I teach between 1-2 Classes at Spark Cycle and then on average between 4-8 classes per day at my studio.
I have had crazy days where it goes up to 10 classes a day, but I try and balance it out the next day.
I love what I do so much, and being in my space makes me truly happy.So I like to spend a lot of time there with my client or just creating new exercises and routines.
Tell us about your lifestyle: what are your daily fitness routines?
Well as I has a very busy schedule, teaching at Spark is my cardio, I try to take at least one class a week from any of the other instructors, but to be perfectly honest it something doesn't happen. At my studio I try to do at least 1/2 sessions by myself per week and lately I have really forced myself to stretch a bit more. Recovery and stretching is just as important as pushing it.
A song you can't workout without:
Oh gosh there are so many! I love Hip Hop and RNB for sure. And lets not forget Reggaeton. The song I love right now is Wont be Late by Swae Lee and Drake.
What drove you to become a fashion fitness ambassador?
It just came so naturally really. 99% of what I wear is workout gear.I love to be comfortable and look stylish doing so. Im always moving and on the go so comfort is key.
What's in your workout bag?
Always water. Gotta stay hydrated: Extra workout gear, because you just never know when you wanna do a spontaneous workout. Headset, I'm m always listening to music. My black notebook, I write down messages, routines, you just never know when you will get inspired.
Favorite activewear designer:
This is hard. I love different brands for different workouts. My favorites include: Lucas Hugh, Alo Yoga, Onzie and Varley.
Activewear piece that you can't live without:
Vapor Max Nike They are my go to sneakers.
What is the best thing about being a fitness instructor?
You get paid to workout....haha! No seriously. I love what I do cause I get to work with amazing clients, working on themselves. I get so much satisfaction seeing my clients reach their goals and feel good in their skin. Seeing how they become more confident and stronger really brings me so much joy as it spills into their lives.
"WOMAN EMPOWERING WOMAN. IT'S DEFINITELY IN MY DNA"
If you weren't a fitness instructor, what would you be?
To be honestly have always been an athlete, so it really is just a dream come true to do what I love and to have my own space where I get to do that.If I had to do anything else, I guess I would have been a motivational speaker. Woman empowering woman. It's definitely imprinted in my DNA.
What 3 things does anyone starting in your industry need to know?
It's a lot of hard work and long hours. Make sure you surround yourself with inspiring individuals.This will make all the difference. You need to keep inventing to keep it interesting for yourself and your clients.
What have you learned the most from the industry?
Don't give UP! Keep working on it. Every single day really.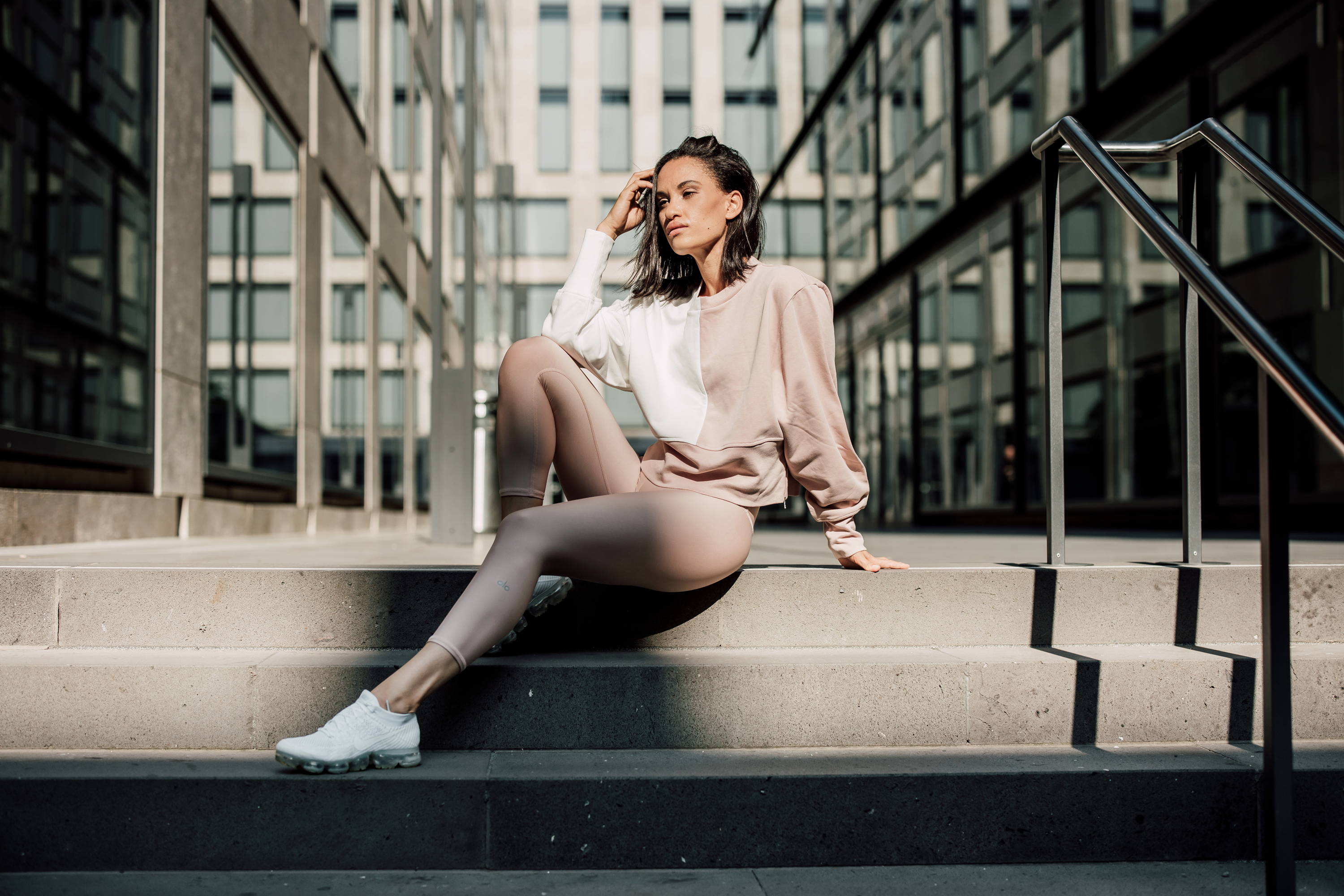 Continue reading