HIIT TRAINING FOR FAT BURN

HIIT TRAINING FOR FAT BURN

Author SPORT.LES / Published: Mar-12-2020
HIIT OR HIGH-INTENSITY INTERVAL TRAINING IS A FORM OF CARDIO PERFORMED AT HIGH INTENSITY FOR SHORT PERIODS OF TIME, WITH REST OR A LOW-INTENSITY EXERCISE IN BETWEEN. FAT BURNING HIIT WORKOUTS ARE AN EXCELLENT WAY TO BURN A MAXIMUM AMOUNT OF FAT IN A SHORT PERIOD OF TIME, BECAUSE YOUR BODY KEEPS BURNING CALORIES HOURS AFTERWARDS. TRY IT OUT!
Results-wise, HIIT is a very efficient way of burning fat and calories, and your body will carry on reaping the rewards for up to 24 hours after the workout ends. So let's get started. We suggest doing each exercise for 40 seconds, then rest or continue with low-intensity for a shorter amount of time (15-20 seconds), and repeat four times. You can do this by running, cycling, swimming, or any of the exercises we have listed below. And the great thing is, you can do this anywhere, anytime!
Stand upright with your legs together, arms at your sides. Bend your knees slightly, and jump into the air. As you jump, spread your legs to be about shoulder-width apart. Stretch your arms out and over your head. Jump back to starting position and repeat.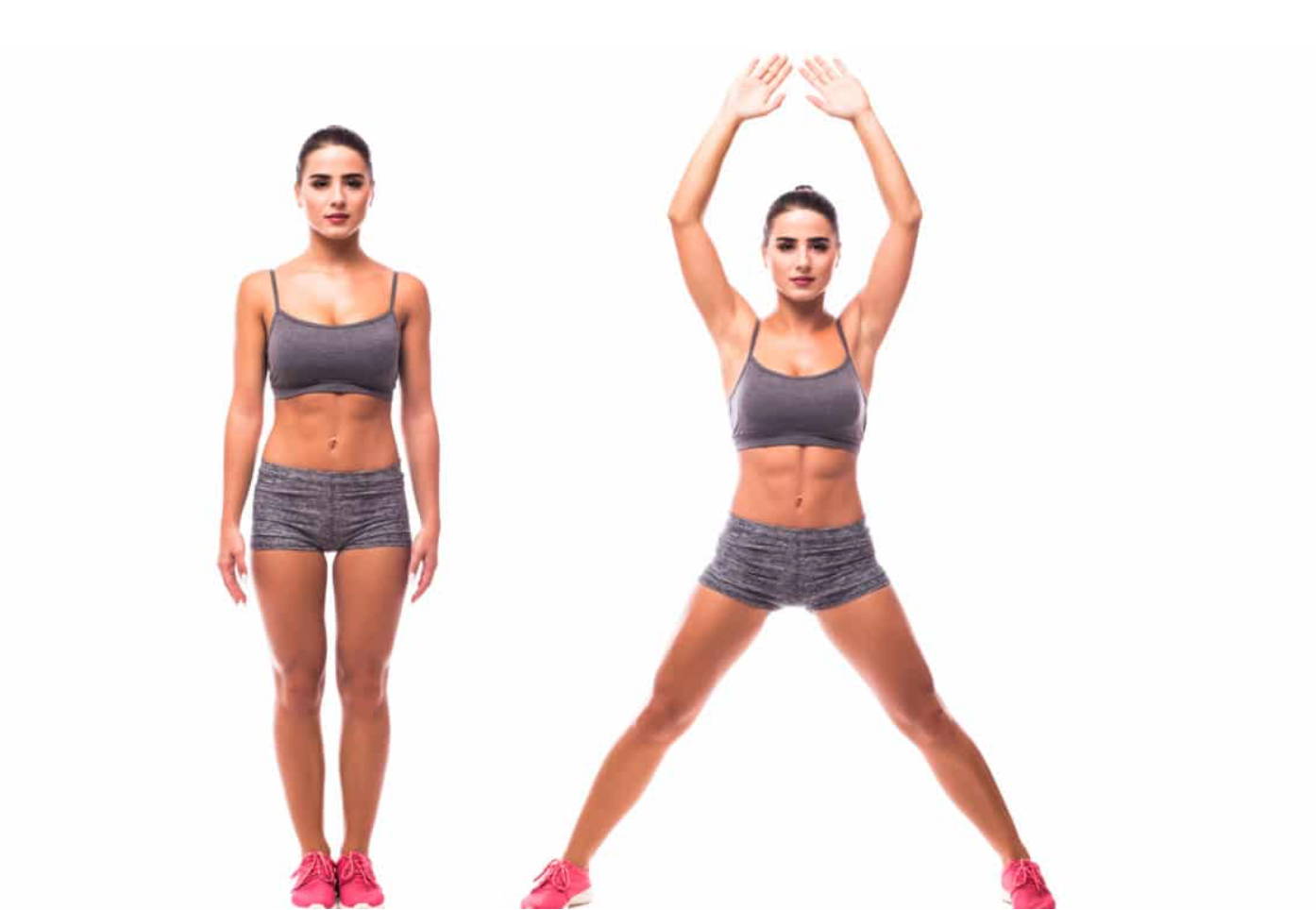 Source image: fitnfemale.com
Start in the plank position, resting on your palms and toes with elbows tucked in close to your body. Bring your right knee in as close as you can towards your chest and return it to the starting position. Do the same with your left knee, then up the pace as soon as you get in the rhythm. Make this even harder by adding ankle weights.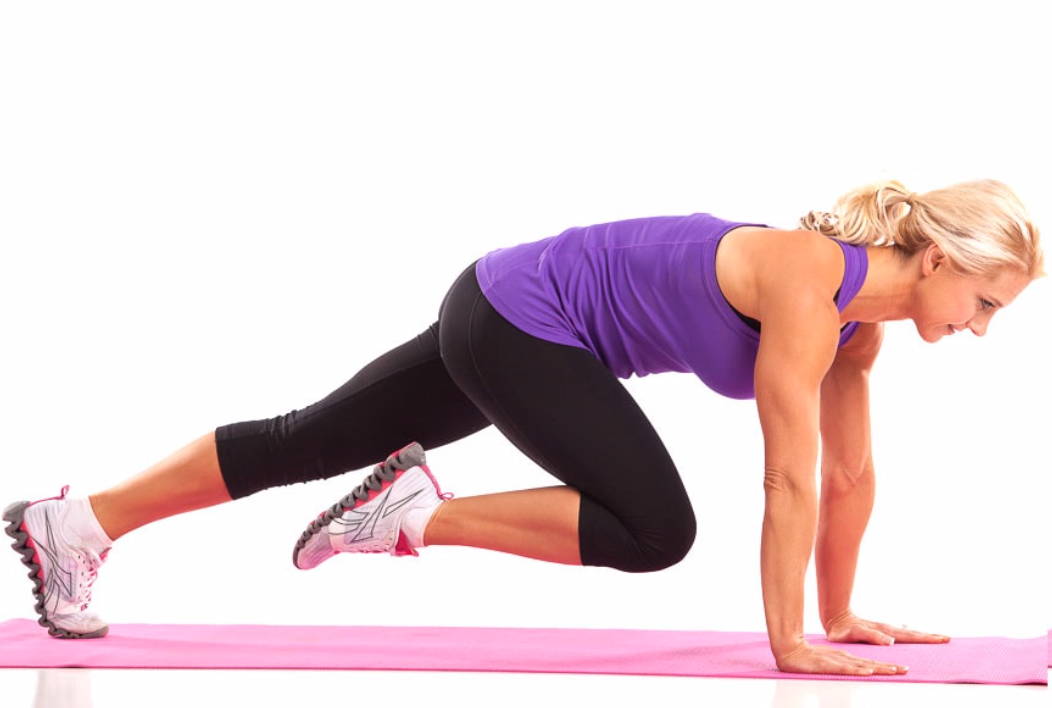 Source image: julielohre.com
A skipping rope is a great piece of kit to have at home, as it is cheap and easy to store, and you can use it anywhere. Keep the knees bent and legs together as you jump. For a greater challenge, look for weighted ropes that allow you to increase the weight as your fitness improves.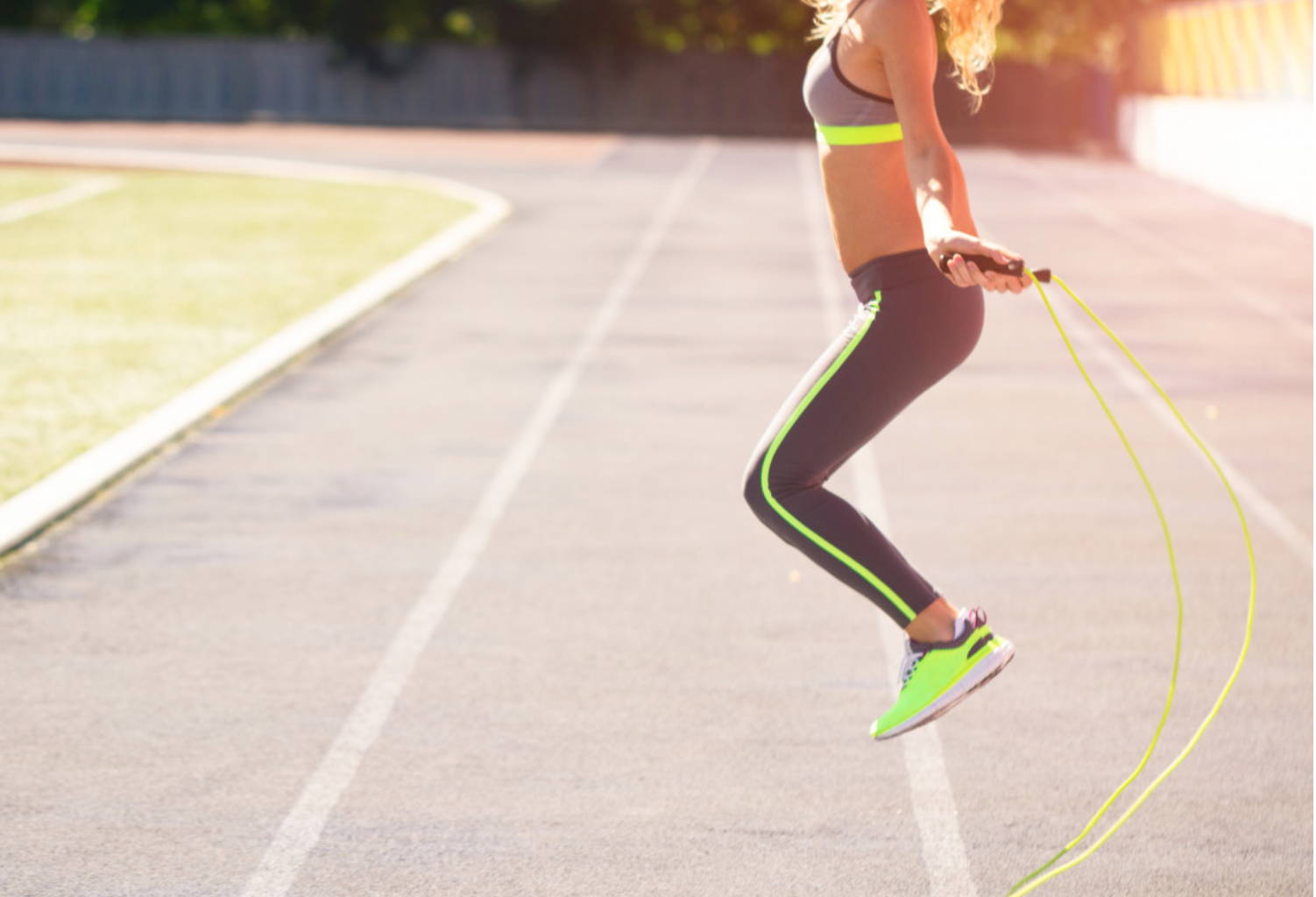 These are a killer, but get the heart rate soaring. To perform a proper burpee, start from standing and then squat down so the palms of your hands are on the floor and your knees are tucked into your chest. Kick the legs back in an explosive fashion until you're in a push up position, then pull the legs back in towards the hands and jump as high as you can with arms raised. You could also add in some weights. Keep them on the floor and use them for the push up segment of the burpee to add an extra level of intensity.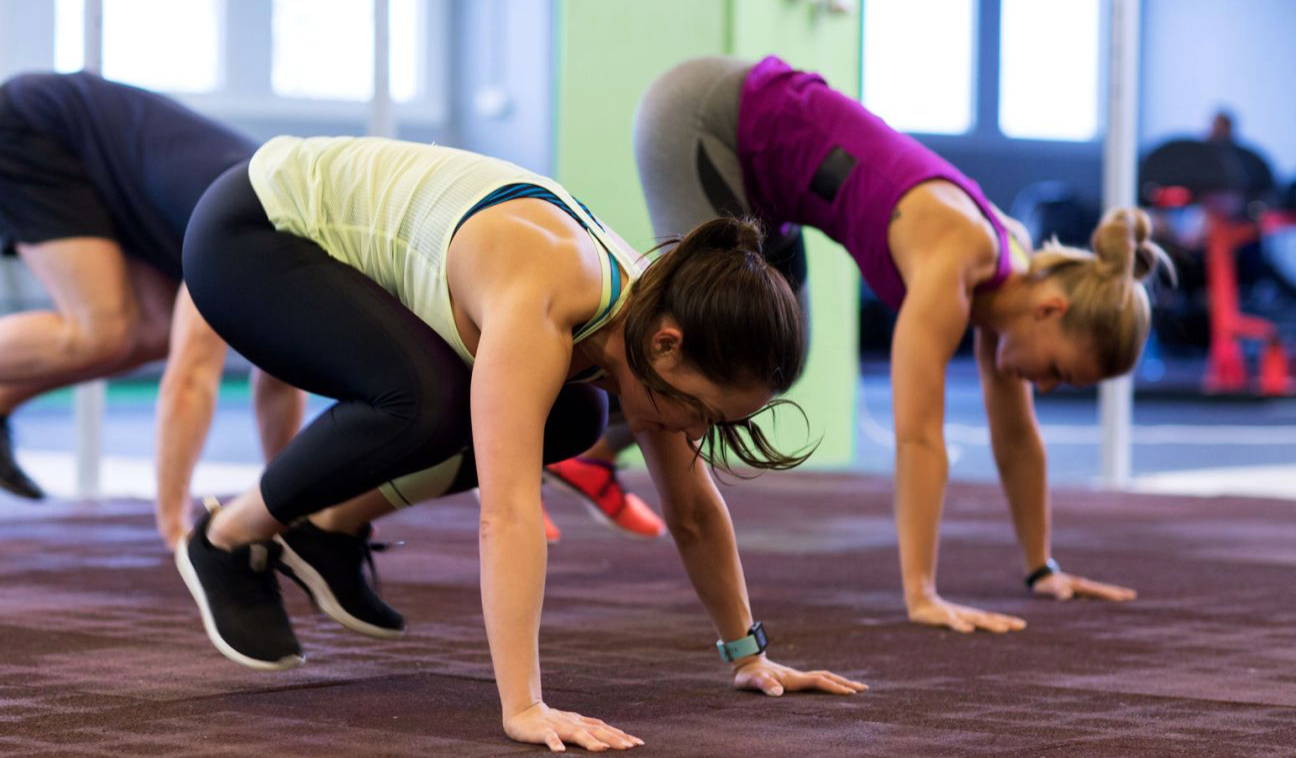 Source image: my-fitness.blog
For this simple move, you're going to get into a leaping position with arms out straight in front of you. Your aim is to jump high enough to allow your knees to hit the palms of your hands. Jump in an explosive manner to keep the intensity high and try to keep the time between leaps as short a possible. It is best to land on the balls of your feet and explode back up again for maximum effect.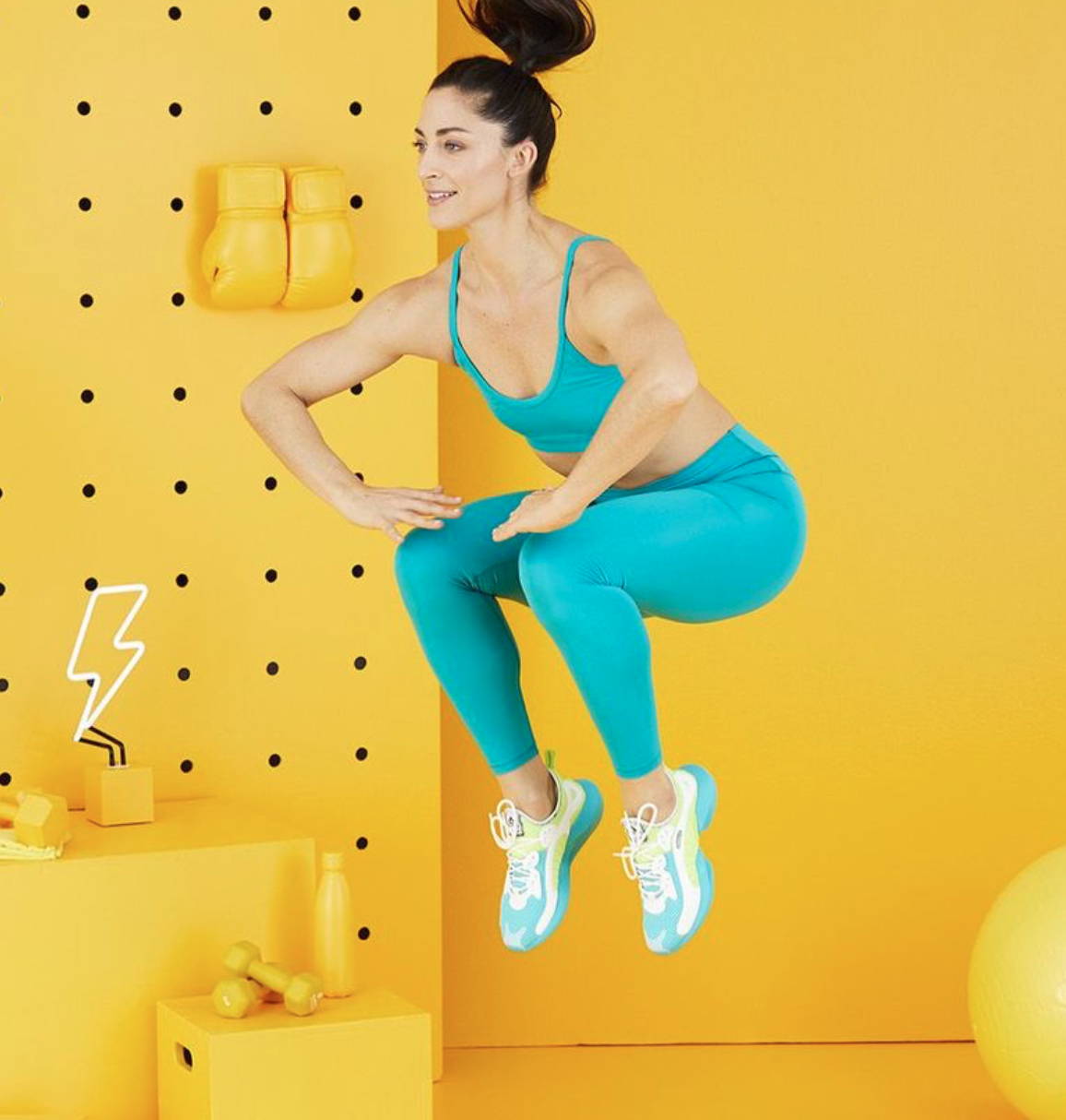 Source: womenshealthmag.com
CHOOSE YOUR NEXT HIIT OUTFIT
---
Sources: stylecraze.com, t3.com
Author SPORT.LES / Published: Feb-21-2019
Continue reading