THE BEGINNER'S GUIDE TO TAKING WELLECO'S NOURISHING PROTEIN

THE BEGINNER'S GUIDE TO TAKING WELLECO's NOURISHING PROTEIN

Author SPORT.LES / Published: Nov-4-2020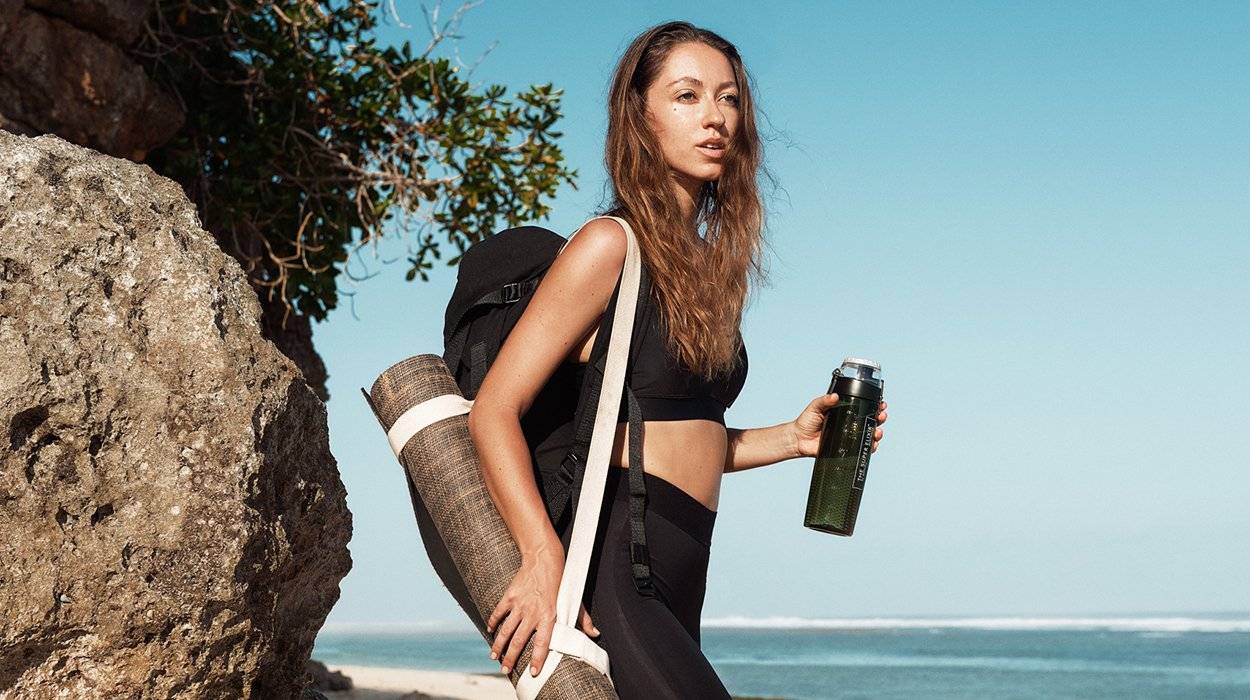 We love every WelleCo's protein powder, but the Nourishing Protein is one of our favourites. Why? So easy: There is no processed whey or artificial ingredients included. It is all plant-based nutrients which is more alkalising for the body, and has far superior utilization and uptake into the cells and muscles than whey protein. This protein powder is also an awesome source of leucine - essential for repairing muscles.
Want to be lean and lithe? WelleCo included digestive enzymes to boost your metabolism and balance blood sugar levels for promoting a leaner body. It also helps maintain a balanced alkaline body and keeps feisty hormones in check. Are you bloated? They added a careful mix of pre and probiotics to support digestion and a healthy gut pH balance, which means a flatter tummy. It is a complete protein source with all 9 essential amino acids essential for ramping up endurance and energy. Oh and it's a cinch to take, super-versatile and insanely delicious.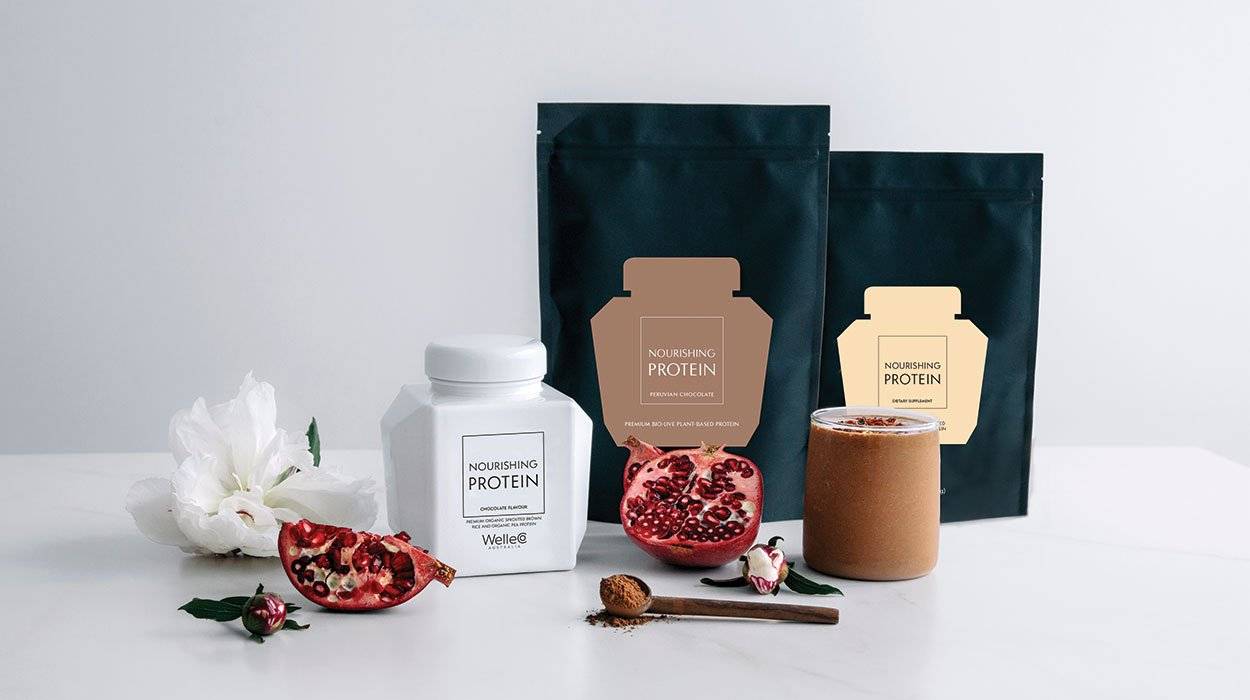 "I have mine in a breakfast bowl with avocado. Blitz 2 scoops of the WelleCo Nourishing Protein Chocolate, hemp milk, ½ frozen banana, 2 tsp of the WelleCo Super Elixir Greens, shake of turmeric and ½ avocado (it gives it a mousse-like consistency). Garnish with blueberries and mint from the garden and arrange lovingly for Instagram."
Anabel Tamayo, SPORT.LES Marketing Manager
"In the morning, I combine 1 cup of baby spinach, ½ frozen banana, ½ kiwi fruit, 1 cup almond milk, 1 scoop of WelleCo's Nourishing Protein Vanilla and 2 tsp THE SUPER ELIXIR. Yum."
Elle Macpherson, WelleCo Co-founder
"I alternate between a mid-morning and afternoon snack to give me that extra energy boost. My favorite combination is 2 tsp of the WelleCo's Super Elixir Greens, a scoop Nourishing Protein Vanilla, almond milk, water, ice and ½ frozen banana. I like it icy-cold and creamy. Yummy!"
Megan Herak, SPORT.LES CEO & Founder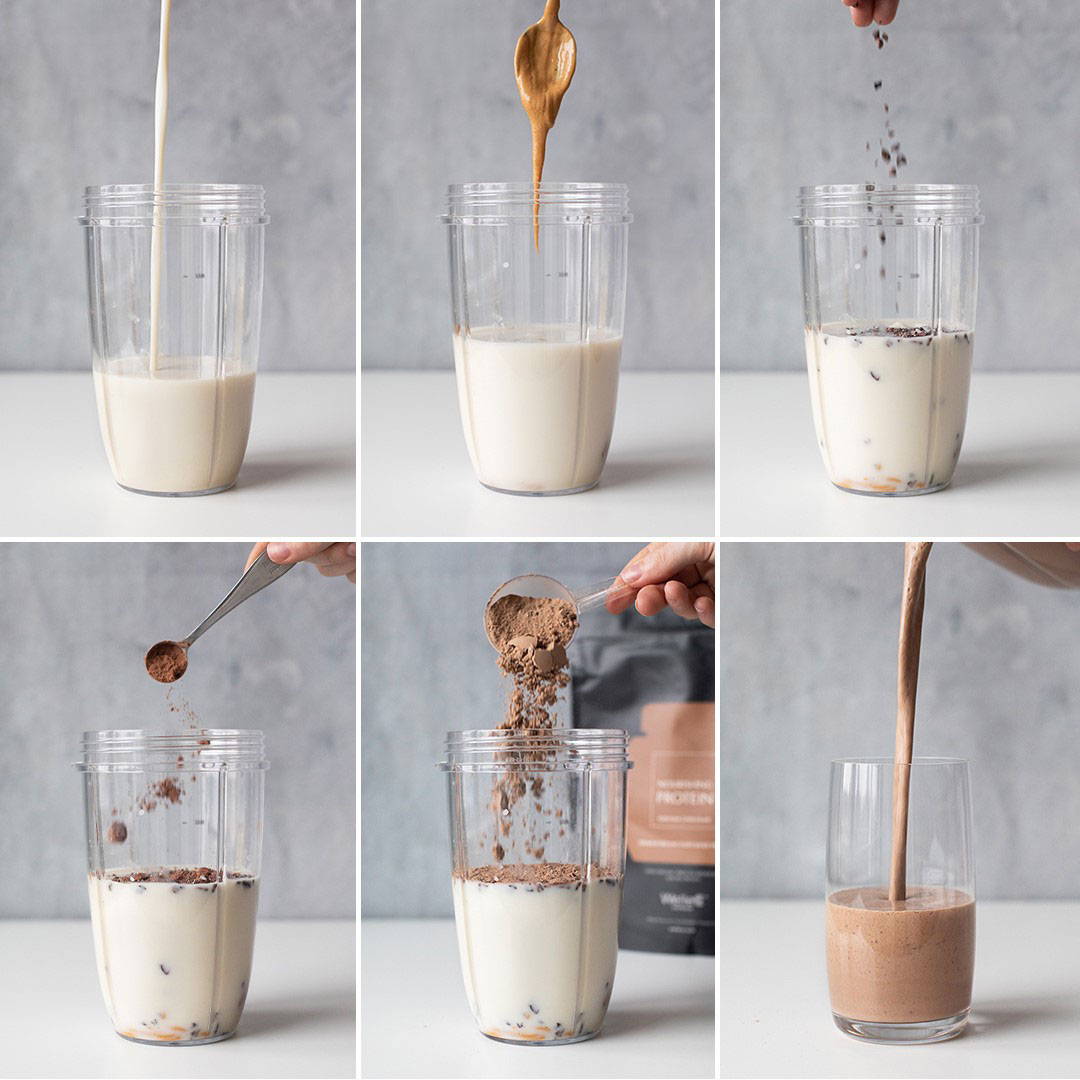 ---
How To Keep Your Skin Hydrated And Your Energy Lifted During The Winter Months

Author SPORT.LES / Published: Oct-16-2019
Continue reading