HOMEMADE DIY BATH BOMBS RECIPE

AT HOME DURING ISOLATION: HOW TO MAKE HOMEMADE BATH BOMBS

Author SPORT.LES / Published: Mar-18-2019
STAYING AT HOME DURING THIS ISOLATION PERIOD, THERE ARE A LOT OF OPTIONS YOU CAN DO (WE RECOMMEND YOU TO CHECK OUT OUR NEW LANDING PAGE). HOWEVER, WE LOVE THIS ONE: HOMEMADE BATH BOMBS. THERE IS SOMETHING INCREDIBLY RELAXING ABOUT A WARM BATH, AND THESE HOMEMADE SALT BATH BOMBS TAKE THE RELAXATION UP A NOTCH!

8 OUNCES BAKING SODA (1 CUP)

The backbone of this recipe is alkalizing baking soda. It is a necessary complement to the acidic citric acid and part of the fizzing reaction.

4 OUNCES CITRIC ACID (1/2 CUPS)

The more obscure ingredient in this recipe that a lot of people don't have on hand is citric acid. It is necessary for the fizzing reaction that makes bath bombs feel like bathing in champagne.

1 OUNCES CORN STARCH OR ARROWROOT (3/4 CUPS)

Corn starch provides the silky feel that we all love from bath bombs. I usually use organic corn starch powder in this recipe. Arrowroot also works but doesn't provide quite as silky of a finished product.

SALT, OIL AND LIQUID

2 TBSP oil of choice: Pick a simple oil like olive oil, almond oil or coconut oil or get more fancy with sea buckthorn oil, argan oil or apricot oil.
1/2 cup (4 ounces) sea salt or epsom salt: Stick to basic salt or take it up a notch with epsom salt or another favorite salt option.
2 tsp witch hazel (or water) plus a little more if needed: Basic water works, but I also love using organic witch hazel for some extra skin-soothing.

SCENTS AND COLORS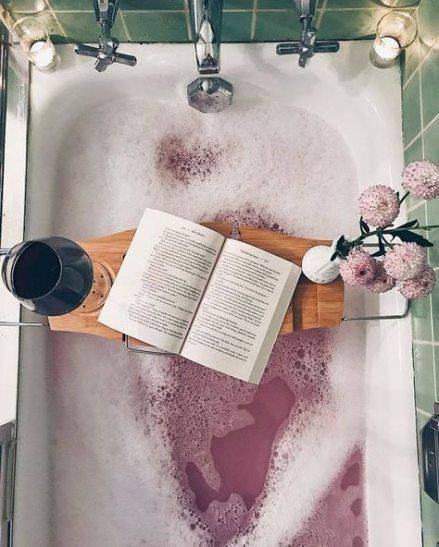 Mix oil of choice and essential oils into baking soda and stir well.

Add other dry ingredients: salt, citric acid, and cornstarch, and mix well until combined. Add the powdered or dried herbs, if using.

Add essential oils and spritz witch hazel on the mixture very slowly. I recommend using a spray bottle with additional liquid to evenly add.

Mix well with hands (wear gloves if you have sensitive skin).

Do this until mixture will just hold together when squeezed without crumbling. You may need to add slightly more or less witch hazel if it hasn't achieved this consistency yet.

Quickly push mixture into molds, greased muffin tins or any other greased container. Press in firmly and leave at least 24 hours (48 is better) or until hardened. It will expand some and this is normal. You can push it down into the mold several times while it is drying to keep it from expanding too much. Using the metal molds will create a stronger and more effective final bath bomb.

When dry, remove and store in airtight container or bag. Use within 2 weeks.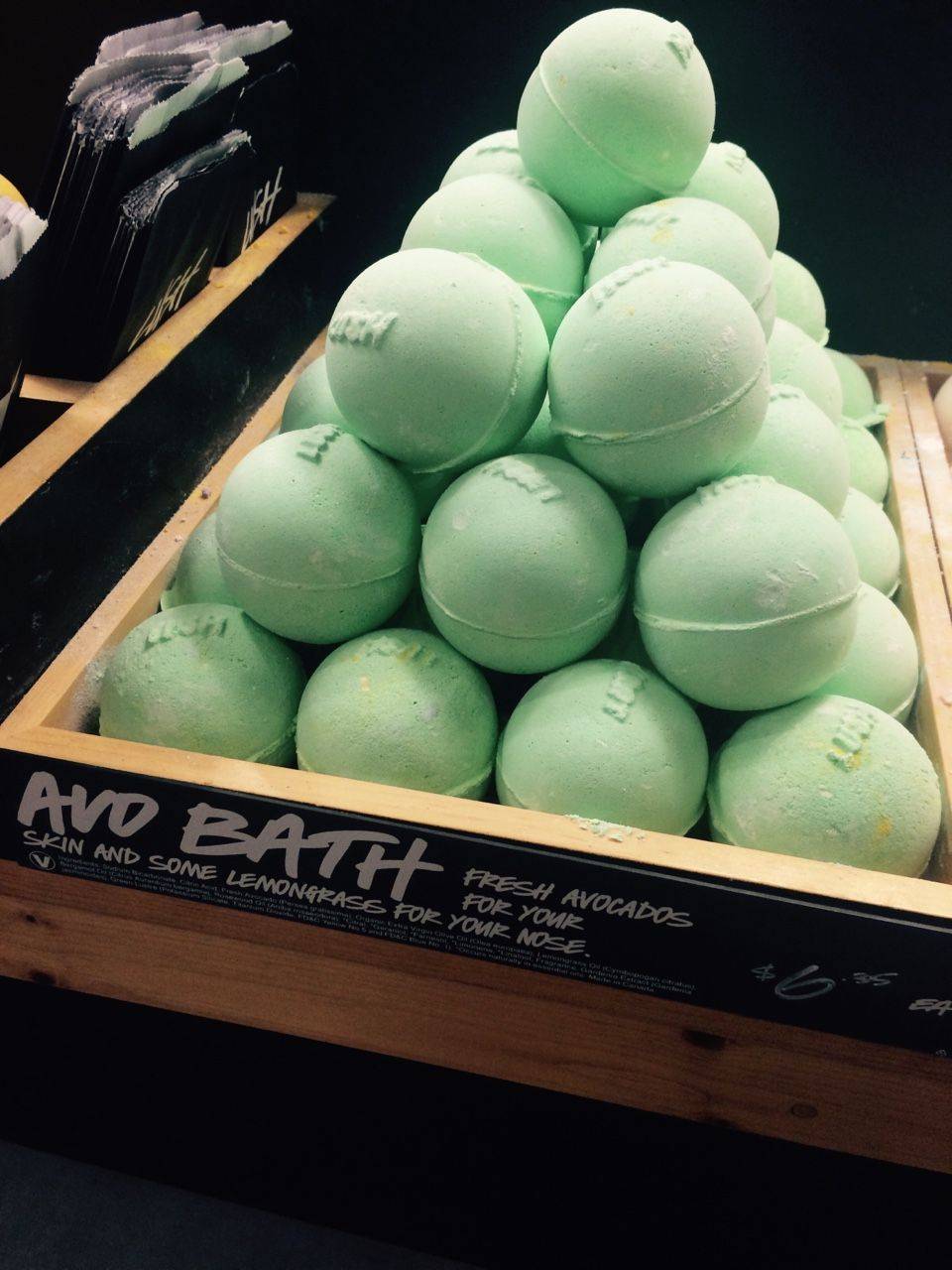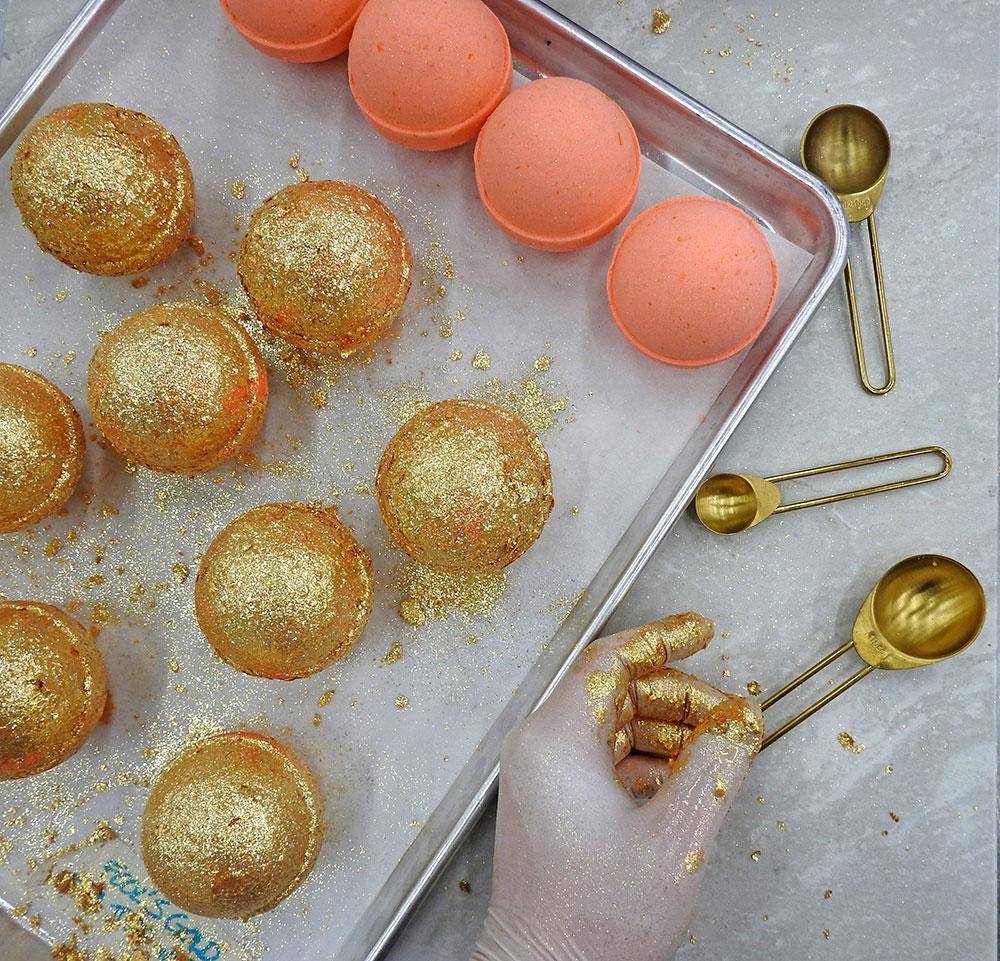 ---
Author SPORT.LES / Published: Jan-28-2019
Continue reading