5 EXERCISES YOU CAN DO WITH JUST A YOGA MAT

5 EXERCISES YOU CAN DO WITH JUST A YOGA MAT

Author SPORT.LES / Published: Jan-28-2019
MOST OF US THINK WE NEED TO HEAD TO THE STUDIO OR GYM TO GET A GOOD SWEAT SESSION, BUT THAT'S REALLY NOT TRUE. IN FACT, MANY FANTASTIC EXERCISES CAN BE PERFORMED ANYWHERE, AND WITH JUST A YOGA MAT:
THE FOUR BRIDGE
1. Cross your right ankle over your left leg so your ankle is resting on your thigh, right below your knee.
2. Keep your arms at your sides, palms facing up.
3. Lift your glutes off the floor by pushing through your left foot until your body creates a straight line from your shoulders to your knees.
4. Pause at the top, then slowly return to starting position. Repeat a few times, then switch sides.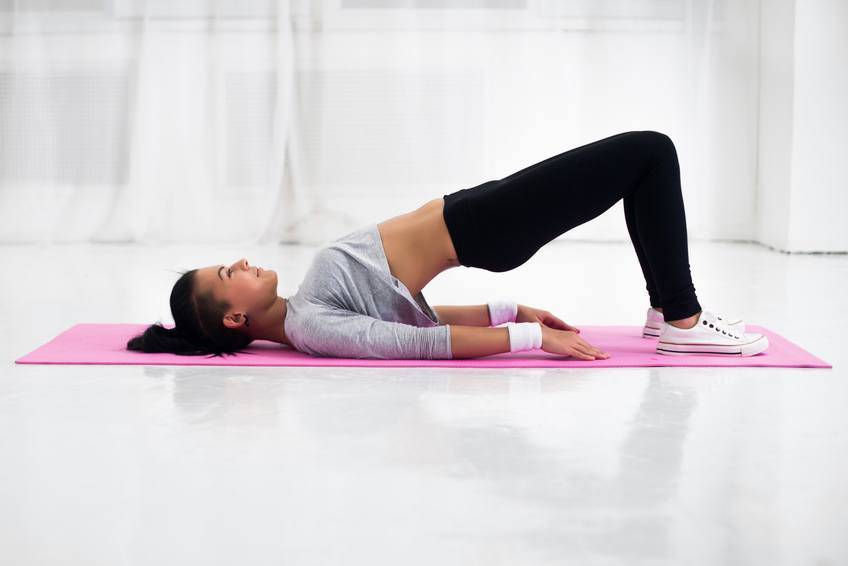 Source: iStock.com/undrey
MARCHING HIP RAISE
1. Begin in a bridge with your shoulder blades and feet on the floor, glutes lifted off the ground, and arms at your sides with your palms facing down. Your body should remain in this lifted position throughout the entire exercise, which means your abs, glutes, and thighs are constantly engaged.
2. Raise one leg at a time as if you're walking, bringing your knee directly above your hip at the top of each movement.
3. Continue alternating sides for as long as you can without letting your form suffer.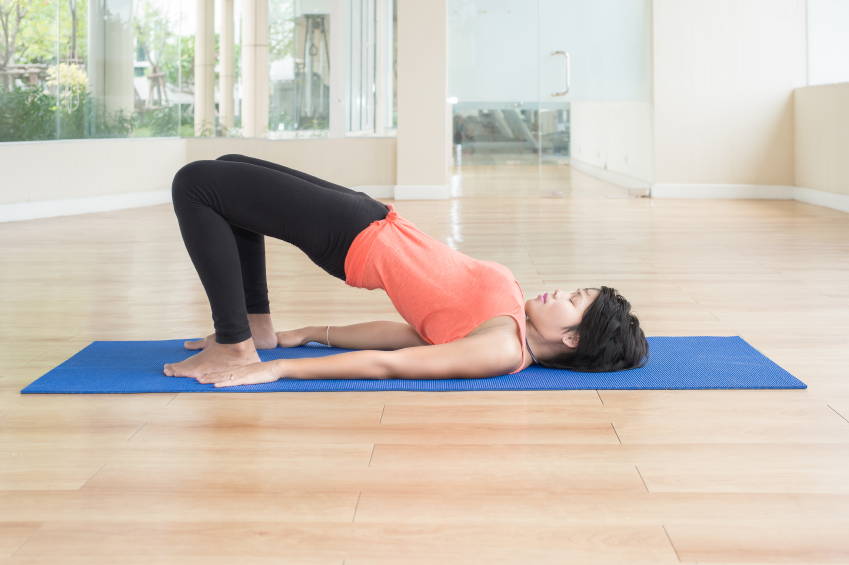 PUSH UPS
Push-ups are a total body workout, engaging your shoulders, back, and chest. Once you master basic push-ups you can move on to one arm push-ups, clapping push-ups, and even planche push-ups. Try for as many as you can in one set, or do 3 sets of about 20 each.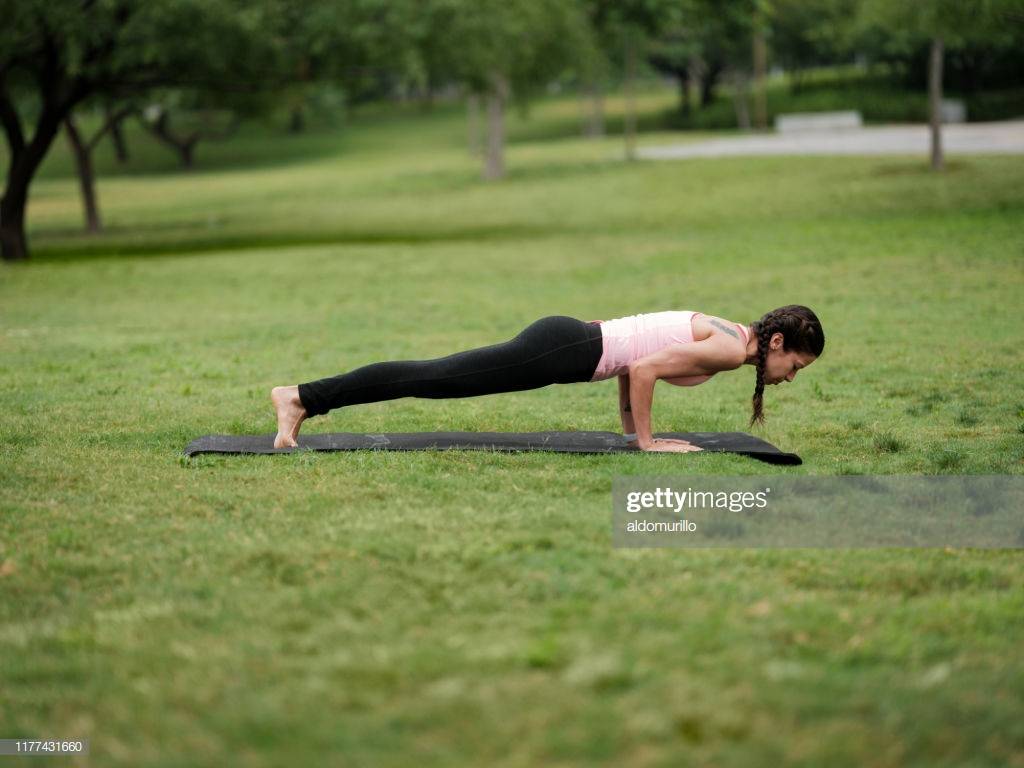 BODYWEIGHT SQUATS
1. Stand with your feet planted shoulder length apart.
2. With your hands out in front of you or behind your head, lower yourself into a squat position, keeping your back straight, until your quads are parallel with the ground.
3. Do about 20-30 reps.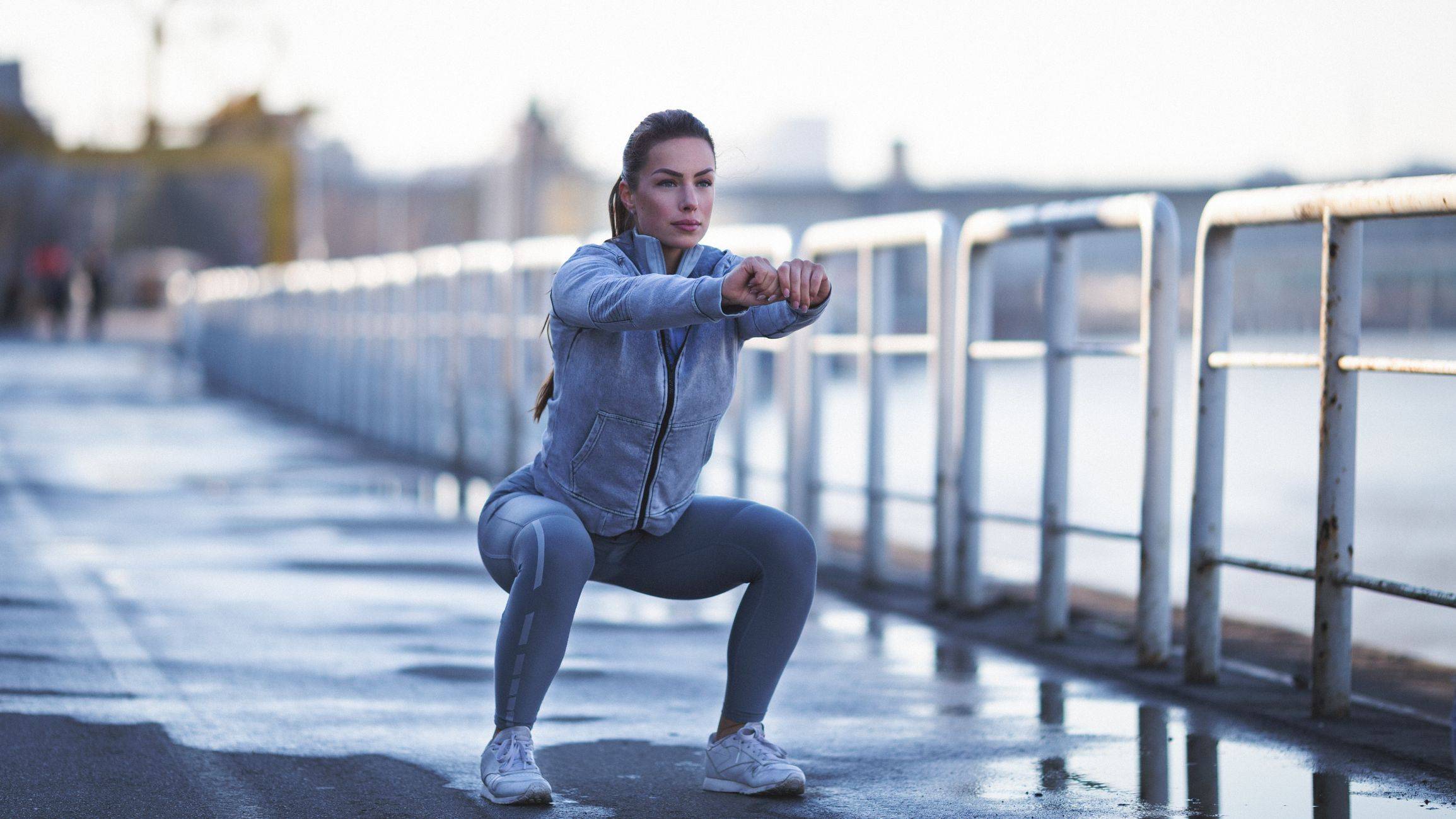 THE ROLL UP
1. Start out lying on your back with your arms outstretched behind you.
2. Take a deep breath and slowly roll up into a sitting position with your arms high above your head.
3. Exhale as you slowly lower yourself back down onto the mat.
Author SPORT.LES / Published: Jan-24-2019
---
Continue reading