WOMEN'S EMPOWERMENT: THE BEST QUOTES TO INSPIRE AND ENCOURAGE YOU, LADY! BY BOSSBABE

WOMEN'S EMPOWERMENT: THE BEST QUOTES TO INSPIRE AND ENCOURAGE YOU, LADY!
BY BOSSBABE

Author SPORT.LES / Published: Feb-25-2019
BOSSBABES ARE WOMEN WHO KNOW THAT THEY'RE IN THE BUSINESS. WHETHER YOU'RE STARTING SOMETHING NEW OR SCALING UP A BUN THAT'S BEEN IN THE OVEN FOR A WHILE, HELP IS ON HAND FROM YOUR BUSINESS BESTIES IN THE BOSSBABE SOCIÉTÉ. HERE THERE'RE SOME QUOTES TO ENCOURAGE THE LADY BOSS YOU ARE:
BELIEVE IN YOUR PERSONALITY
Don't be quick to become another female face in the crowd. Believe in the personality traits that make you, you.
If you're shy, that doesn't mean you can't be strong. Confidence is key and it's as attractive as hell is hot. Women aspire to be confident in what they have to offer, and the motivation that comes from watching a fellow wallflower embrace their uniqueness is immeasurable.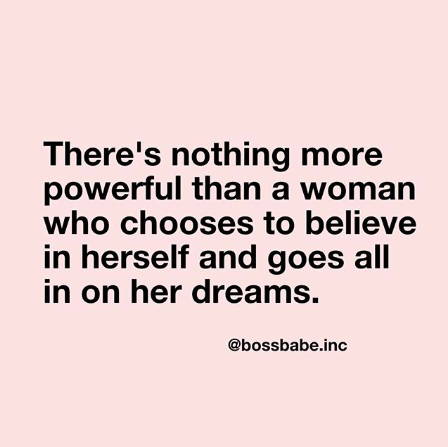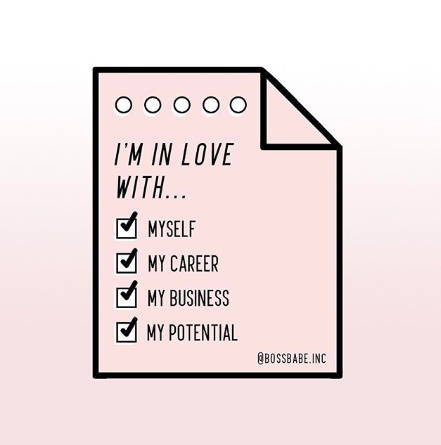 YOU'RE PERFECTION, BY YOURSELF
This is not to deter you from wanting to achieve perceived perfection, it's just to reassure you that we are all human and we will have our days when the corners of our lips would prefer to pout.
With that said, a balanced lifestyle is determined by your attitude. If you choose to be so distraught over having a cheat day when it wasn't your designated cheat day, that you now completely give up on eating healthy and feeling good, then you're wrecking your own progress.
BE THE WOMAN WOMEN WORK TOWARDS
If these are all things you've heard before and are living out already, do leadership skills training courses and spread the word.
More women need to single themselves out in front of the mirror and analyse the type of person they are choosing to be, not who their political opinion persuades them to be. Be the woman women work towards – not because you want them to be like you but because you want them to be as happy with themselves as you are with yourself.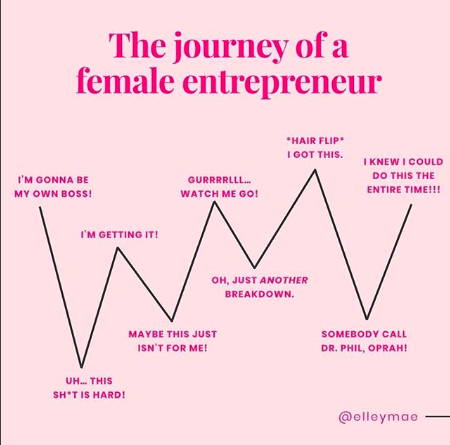 SHARE IMPACTFUL WISDOM & INSIGHTS
As a female entrepreneurs, we're always on the look out to connect with and learn from incredible women who have cultivated their own amazing brand, business, and name for themselves. And thanks to the digital age we live in, We've met many of my friends and business inspirations on Instagram, where they share impactful wisdom and insights.
---
Author SPORT.LES / Published: Dec-2-2019
Continue reading