30 MINUTE UPPER BODY WORKOUT

30 MINUTE UPPER-BODY WORKOUT

Author SPORT.LES / Published: Feb-21-2020
IT'S NO SECRET THAT BEING ACTIVE EVERY DAY HELPS US TO BE FITTER AND HEALTHIER. AS LITTLE AS 30 MINUTES A DAY CAN BOOST OUR WELL-BEING AND GENERAL HEALTH. WEIGHT LOSS, REDUCE STRESS, IMPROVE MEMORY AND INCREASE PRODUCTIVITY ARE A FEW OF THE BENEFITS. SPORT.LES HAS LISTED A FEW EXERCISES, EASY TO FIT IN YOUR DAILY ROUTINE , ESPECIALLY FOR YOUR UPPER-BODY.
Do each exercise for example 60 seconds, have a short break, and continue with the next. If you combine them with a minute of rope jumping or jumping jacks in between, you have a real good and fun routine!
Start in a plank position, with your wrists under your shoulders and your feet hip width apart. Touch your left shoulder with your right hand and return to plank position. Touch your right shoulder with your left hand and continue alternating sides until the set is complete.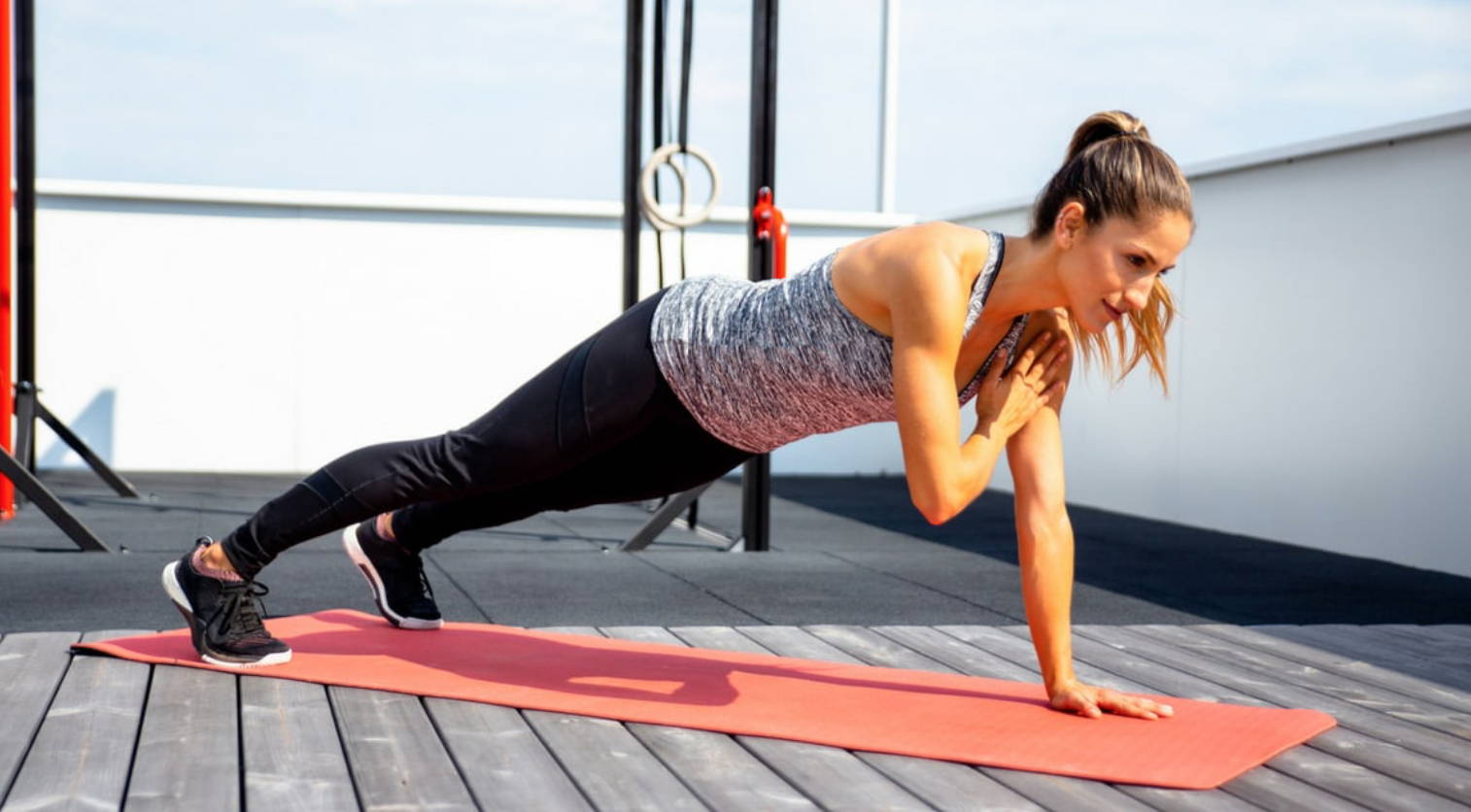 Sit on the ground with your knees bent and your heels about a foot from your butt. Slowly recline backward until you feel your lower abs engage. It is really important, and difficult, to keep your back straight, but don't let it curve. Place your arms out in front of you with your hands one on top of the other. Your hands should be level with the bottom of your ribcage. Pull your navel to your spine and twist slowly to the right. The movement is not large and comes from the ribs rotating, not from your arms swinging. Inhale through centre and rotate to the left. This completes one rep.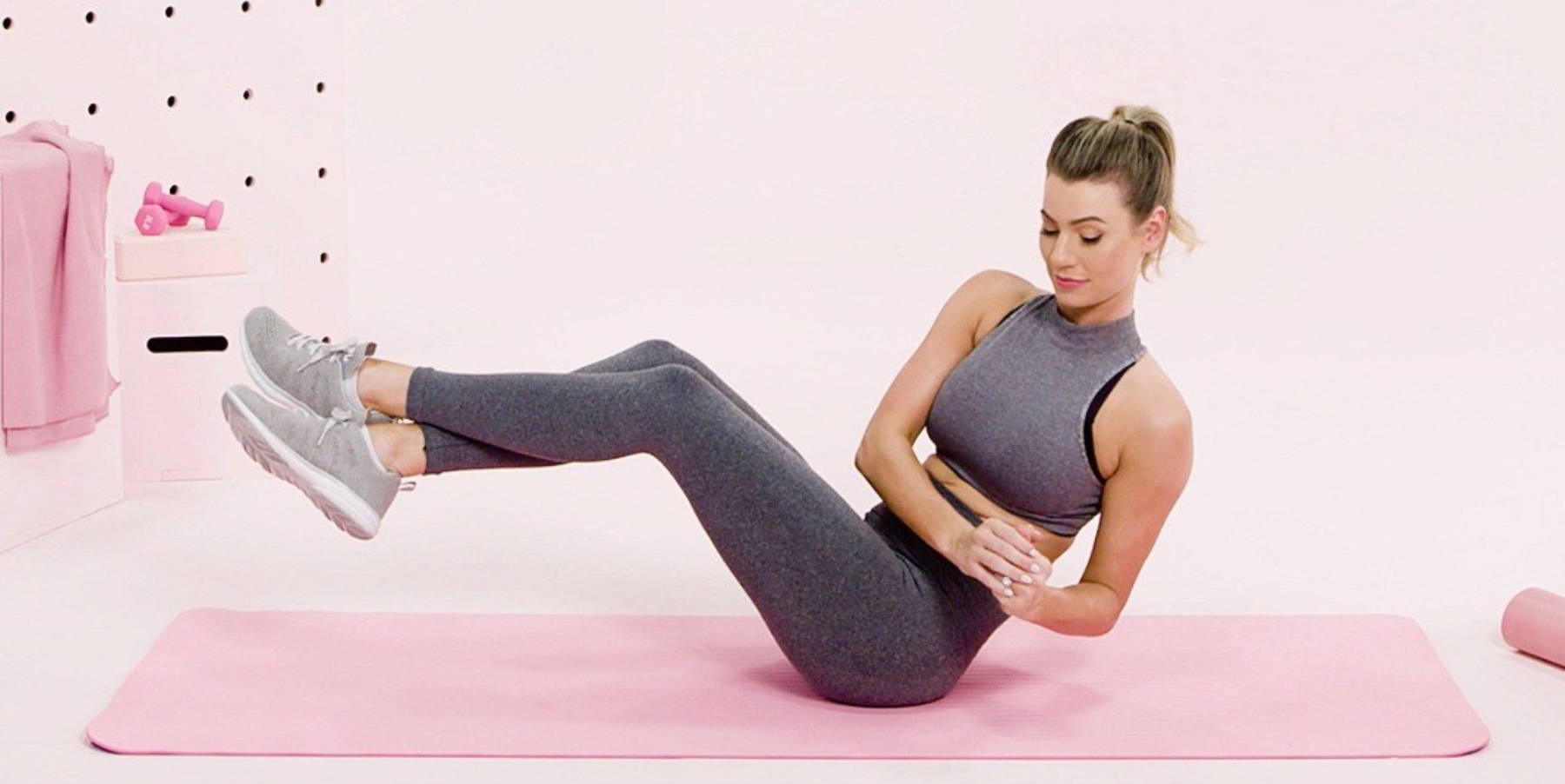 Source: deavita.com /popsugar.co.uk
Reverse crunches are amazing when it comes to losing belly fat and sculpting a toned stomach. The reverse crunch is a simple core strengthening exercise that targets your visceral muscles. How to do them the right way: Lie flat on your back and bend your knees to 90 degrees, while planting your feet on the floor. Lay your palms face down by your side for support. Using your core tighten your abs and lift your hips off the floor forcing your legs inwards towards your chest. Hold the position for a few seconds. Slowly lower your legs and your hips back on the floor. Your lower back should arch while you lower your legs down. Once your feet are back on the floor start again and keep increasing the number of reverse crunches as you progress.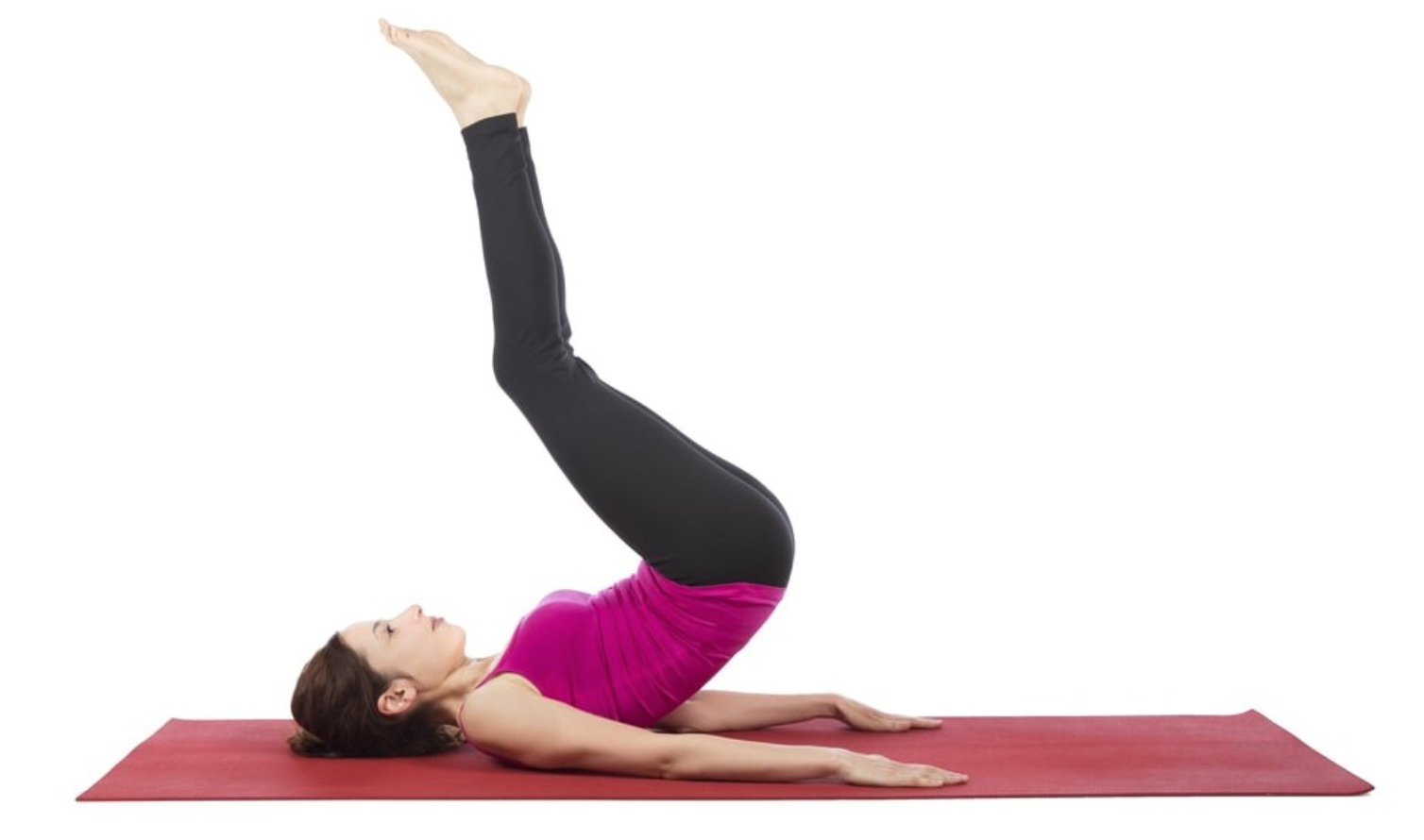 Start in a plank position with palms just narrower than shoulder-width apart. Engage quads and core as if holding a plank. Breath in and bend elbows straight back to lower entire body simultaneously toward the floor, triceps tight next to ribs. Pause when chest is just below elbow height. Breath out and press to push the body away from the floor to return to starting position, moving hips and shoulders at the same time.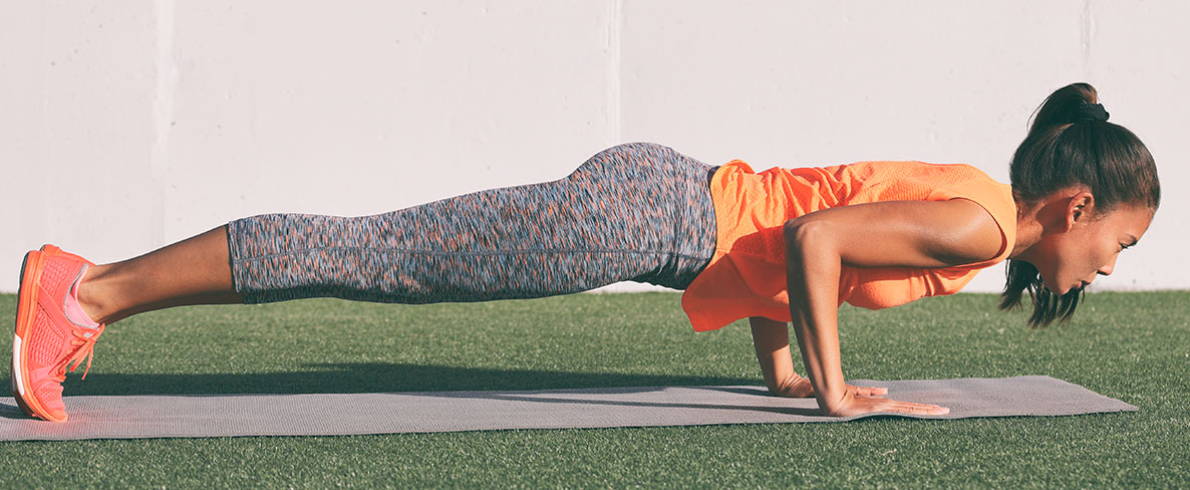 Lean forward and bend both knees, remembering to keep a flat back. Extend your arms so they are straight. Lift the dumbbells (or any similar weight with a handle) straight up to chest level, squeezing your shoulder blades together as you do. Be sure to keep your elbows in and pointed upward. Don't arch your back. Slowly lower the weights back to the starting position to complete one rep.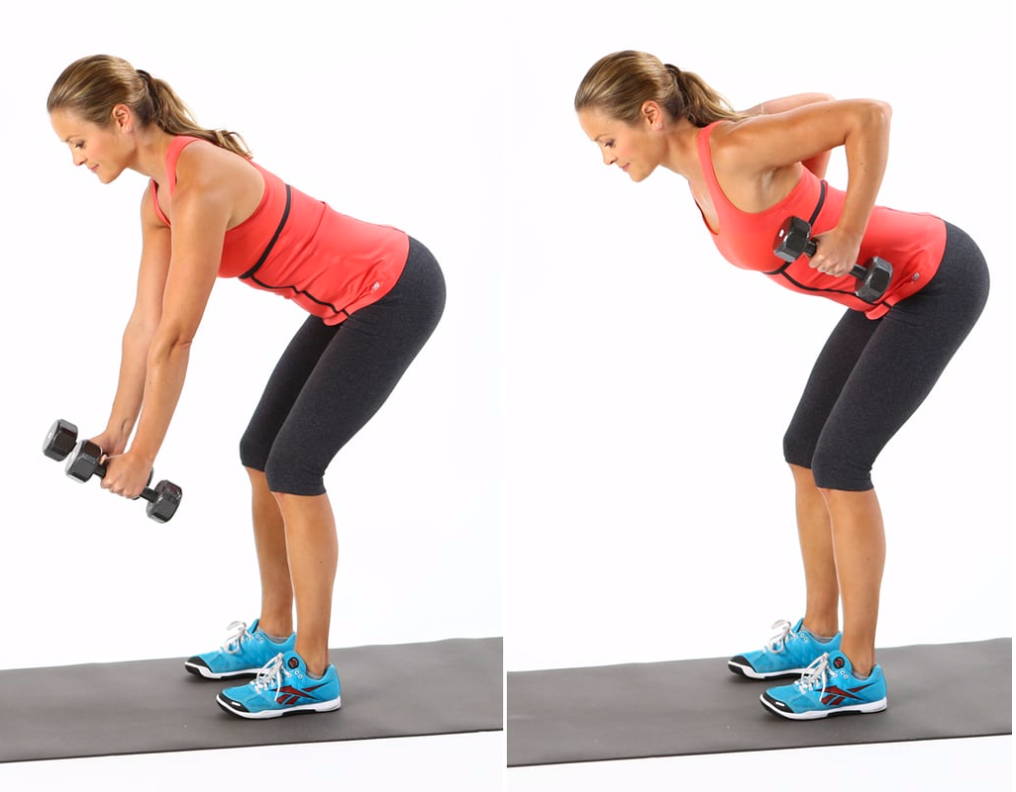 CHOOSE YOUR NEXT FAVORITE OUTFIT
---
Sources: Sonima, Yoga Journal, Pinterest
Author SPORT.LES / Published: Feb-21-2019
Continue reading