THE PERFECT GIFT GUIDE FOR THE GIRL BOSS ENTREPRENEUR

THE PERFECT GIFT GUIDE FOR THE GIRL BOSS ENTREPRENEUR

Author SPORT.LES / Published: Dec-2-2019
IF YOU HAVE A FEMALE BOSS ENTREPRENEUR IN YOUR LIFE THAT YOU ARE THINKING OF GIFTING THIS YEAR, THEN WE HAVE YOU COVERED IN THIS POST. WE WANT TO BRING YOU UNIQUE CHRISTMAS GIFTS FOR HER: THAT WOMAN WHO HAS ENCOURAGED YOU, HELPED YOU, PROMOTED YOU... WHY NOT GET THEM SOMETHING SPECIAL TO THANK HER?
THE HOLIDAY GIFT GUIDE FOR THE PERFECT BOSS BABE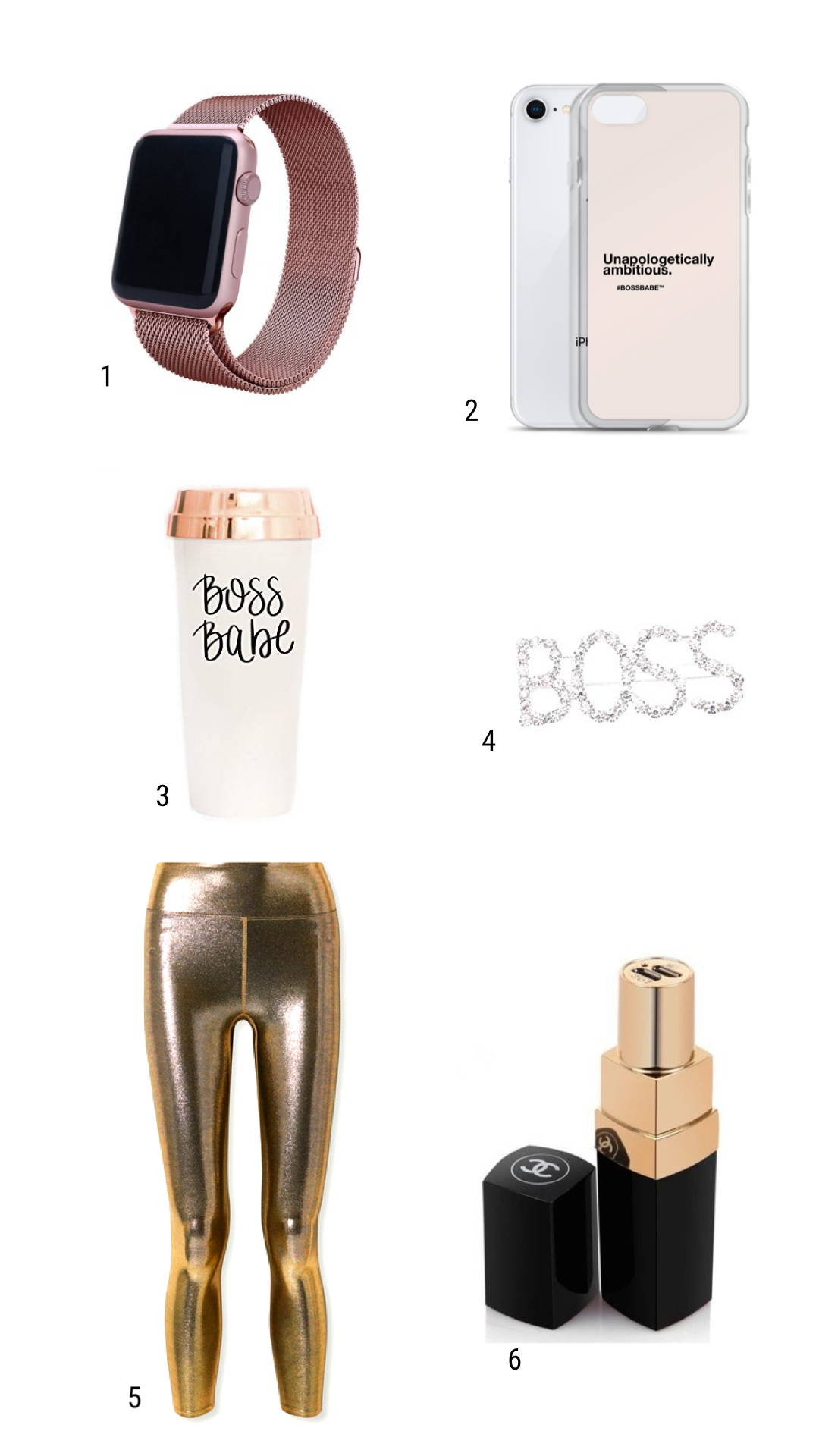 1. The new Apple Watch Series Rose Gold combined with the Milanese Loop - Rose Gold watch strap. Great for iPhone users, you can get updates and notification right on your watch! This amazing product made its way into our gift guide for her based on the look and functionality.
2. The motivational Smartphone Case she needs. Every boss babe loves to take selfies, text with her colleagues and check her new emails... but she also needs to do it with style. And, what's better than a motivational quote on her own Iphone case?
3. The ultimate Boss Babe Coffee Cup. We all have that one person in our life who cannot function without their coffee. And whether she's the type who heads out to Starbucks for her usual or the kind who's always researching the best coffee makers, so she can't make a fresh cup at home, this gift is sure to please.
4. A Boss Shiny Hair Clip. Give her the newest hair trend and make a statement with your original and creative gift for her. This Boss Clip with custom letters and double reinforced features a hair pint in silver metal that is a totally must-have for every fashionist entrepreneur!
5. A trendy Power Bank. Meet her new favorite fashion accessory. The latest fashionable power banks are a total trend between the Boss Babes around the world. Don't hesitate to give her this fashion-tech must-have.
DO YOU WANT TO SEE MORE GIFT IDEAS?
Holidays are definitely the perfect time for gifting. These holiday gift ideas are perfect for all year round gifting. Picture a little smile on your BFF face when she receives a gift from you! Girl bosses are known for hustling all year round, especially if you are in the business of blogging. Take some time this season to gift someone with something special.
Author SPORT.LES / Published: Nov-22-2019
---
Continue reading