THE ULTIMATE SMOOTHIE FOR GLOWING SKIN

THE ULTIMATE SMOOTHIE FOR GLOWING SKIN

Author SPORT.LES / Published: Aug-11-2020
WE HAVE A NEW RECIPE SHOWING YOU HOW WE MAKE OUR DAILY SMOOTHIE FOR GLOWING SKIN. THE INGREDIENTS ARE REALLY GOOD FOR YOUR SKIN AND HAIR, ESPECIALLY IF YOU SUFFER FROM BREAKOUTS. THIS IS DUE TO ITS ANTI-INFLAMMATORY PROPERTIES WHICH HELP TO HEAL, CALM AND PREVENT BREAKOUTS. IT'S ALSO VERY DETOXIFYING AND HAS LOTS OF GREAT VITAMINS, MINERALS AND NUTRIENTS TO KEEP YOU ENERGIZED AND NOURISHED. INCLUDE IT IN YOUR ROUTINE IF YOU'RE GOING ON A DETOX!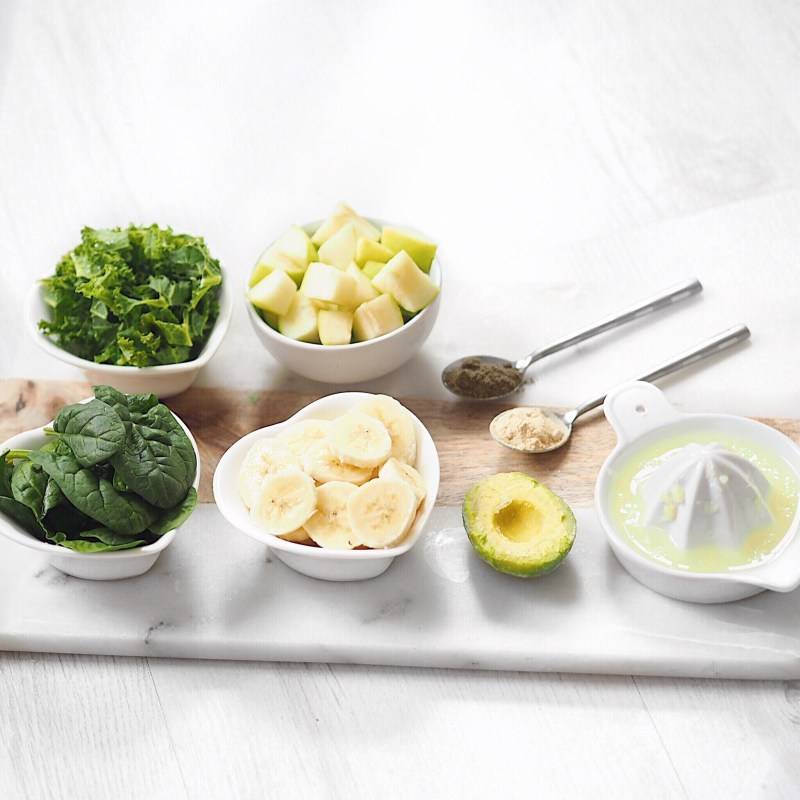 2

 

cups

of

water or almond milk

1 lemon juice

1

 

apple chopped

1

 

banana chopped

1/2

 

avocado

(

I used a frozen half for extra creaminess)

1

 

cup

 

spinach

1

 

cup

 

kale

1

 

tsp

 

maca powder

1

 

tsp

 

Hum Nutrition Raw Green Powder
Add all ingredients to a high speed blender and enjoy!
You can also check out the following Youtube video with the complete recipe:
Apple- makes the smoothie nice and sweet. R

ich in vitamin A, B and C, c

ontains many antioxidants, h

igh flavanoid content

Lemon-

draws out toxins, h

ighly alkaline, helping to regulate body's natural pH level, c

ontains many antioxidants, ri

ch in vitamin C

Spinach- h

igh in protein (you get the same amount of protein from a bunch of spinach as you would obtain from a morsel of meat), h

elps in the creation of red blood cells

Avocado– Healthy source of fats, Vitamin E and Iron. Makes the smoothie really filling. I use frozen to make the smoothie creamy
Banana– Adds a natural sweetness to the smoothie, rich in potassium
Maca Powder– Is a natural energy booster. It's great for balancing hormones meaning it's great for the skin too. Maca contains over 20 amino acids and is rich in Vitamins and minerals
Hum Nutrition Raw Greens Powder– Helps boost energy, maintain radiant skin and increase metabolism with raw organic greens + adaptogens + enzymes + probiotics. It contains 39 detox foods
Kale- a great way to get greens in, you can't even taste it! Rich in fibre, antioxidants, calcium, and vitamin K, vitamin C and chlorophyll
One of the easiest ways to turbo charge your smoothies is to add in a protein or superfood powder, and The Nue Co. is the best option you could choose! Check out their benefits in our new Wellness & Beauty section online at SPORTLES.com.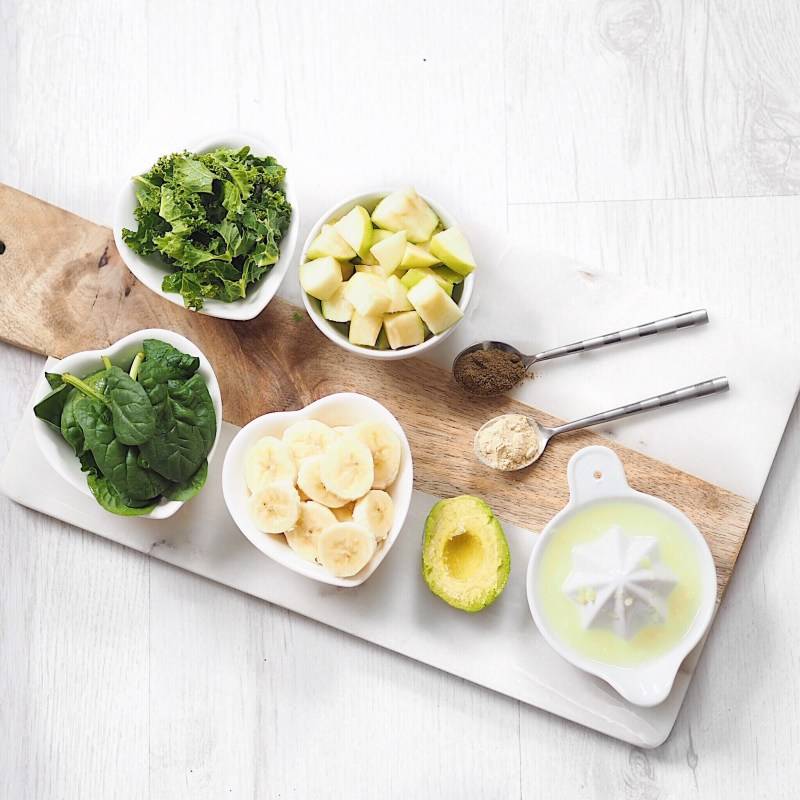 ---
The Nue Co. Delicious Plant Protein Base Shake You Need

Author SPORT.LES / Published: Jul-16-2019
Continue reading