IF INQUIRING ABOUT RETURNS, PLEASE VISIT THE BOTTOM OF OUR WEBSITE TO START YOUR RETURN REQUEST
OR REACH OUT VIA INFO@SPORTLES.COM
SPORT.LES
GUSTAV-GULL PLATZ 4
8004 ZURICH
SWITZERLAND
Our Favorite Sustainable Designers
OUR FAVORITE SUSTAINABLE ACTIVEWEAR DESIGNERS

Author SPORT.LES / Updated: Apr-20-2020
WHILE COUNTLESS CITIES AROUND THE WORLD IMPLEMENT BANS ON SINGLE-USE PLASTIC, FASHION DESIGNERS ARE PRODUCING BIODEGRADABLE AND COMPOSTABLE SUBSTRATES, UTILIZING ECO-FRIENDLY ALTERNATIVES THROUGHOUT THEIR DESIGNS. HERE THERE IS OUR FAVORITE SELECTION.
WE COMPLIED OUR FAVORITE SUSTAINABLE DESIGNERS FROM SPORT.LES FOR YOU ALL TO ENJOY
Our Community come to us when looking for the unconventional brands know for ethical practices, high quality garments, and safe work environments. There is our special ethical designers selection for you all to enjoy: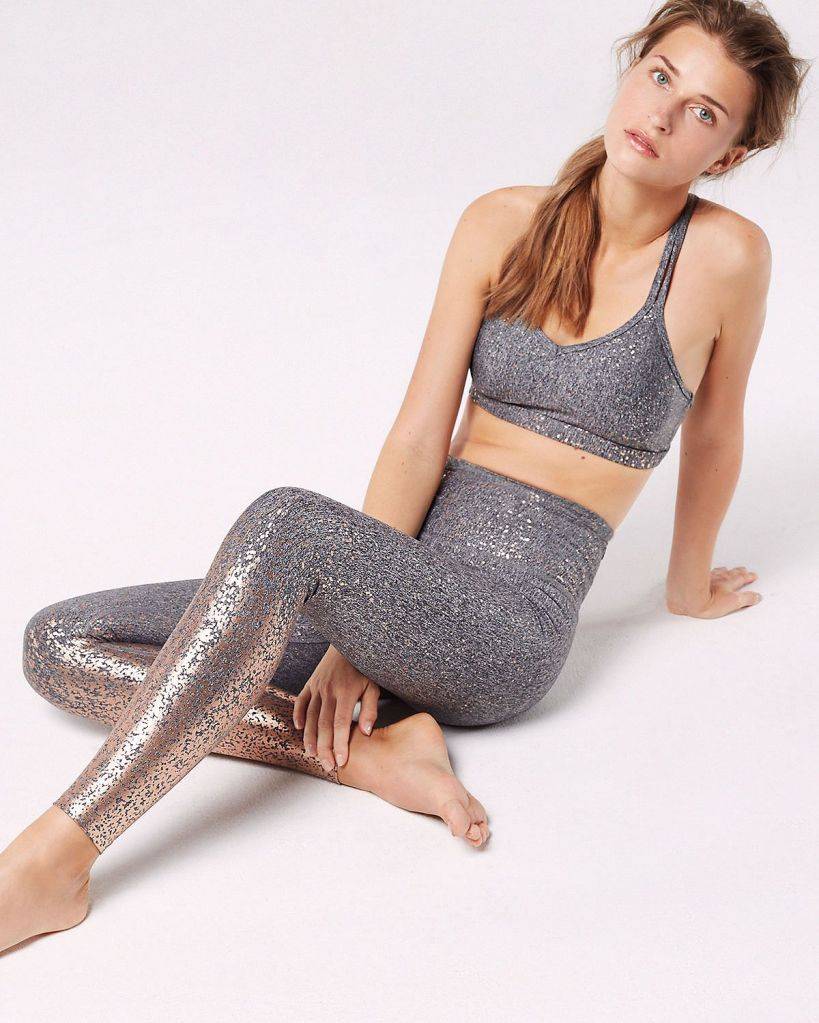 Beyond Yoga L.A is one of few companies still 100% manufactured in the USA for women of all shapes and sizes, they carry extended sizes that range from XXS to 3X. Female-found and run, because empowered women empower women, Beyond Yoga designs have high standards and super low maintenance. Designed by women, made for women or anyone with athleisure goals.  
They may boast some A-List clientele, but it was founded by two women who aimed to create an inclusive, body-positive brand for yoga lovers of all shapes and sizes. You can feel good about spending your money to support the brand's female-forward, environmentally-friendly mission. (Related: SPORT.LES x FASHION WITH INTEGRITY)
At Beyond Yoga are dedicated to transparent, ethical and responsible practices that support the people they work with. They produce their clothing locally, crafted with love in their LA offices and facilities.They cross oceans to responsibly source the most luxe fabrications out there. By leveraging the expertise of their international partners, they are able to utilize the most cutting-edge and conscientious practices.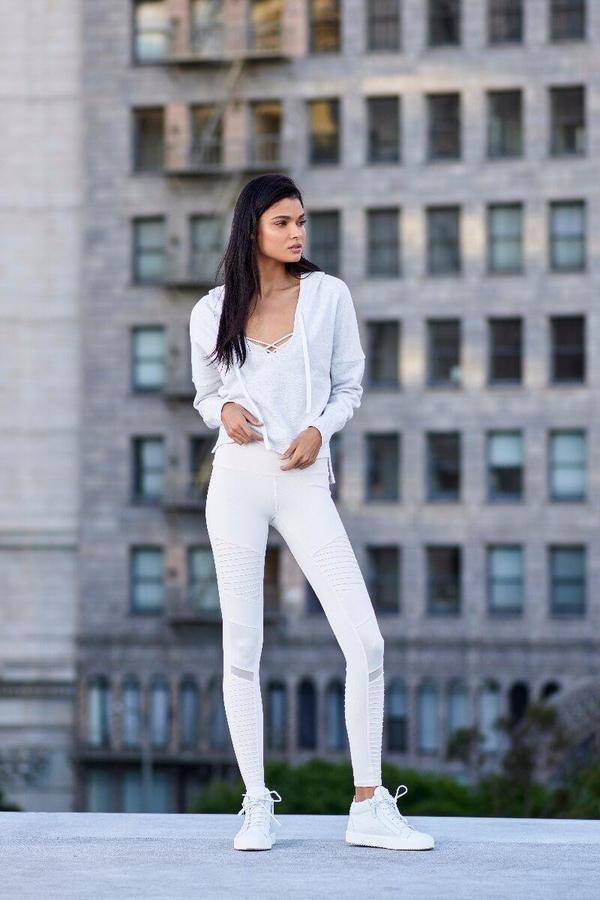 Born in Los Angeles, Alo Yoga is a high-performance activewear brand for Women. Alo Yoga is committed to creating great activewear that is of high quality, innovative fabrics and trendy designs.
At Alo they're all about keeping things kind and clean, from the way they make their clothes to the amount of daily waste they produce (their awesome office recycling program reduces it down to that of a household!). They're 100% sweatshop free and they've worked hard to earn a globally-accredited platinum certification from WRAP, the largest independent watchdog organization, which verifies that their factories and offices operate in the most ethical and humane ways.
This activewear designer elevates you in every asana. Alo yoga is the perfect brand for luxury Yoga and Activewear for Women.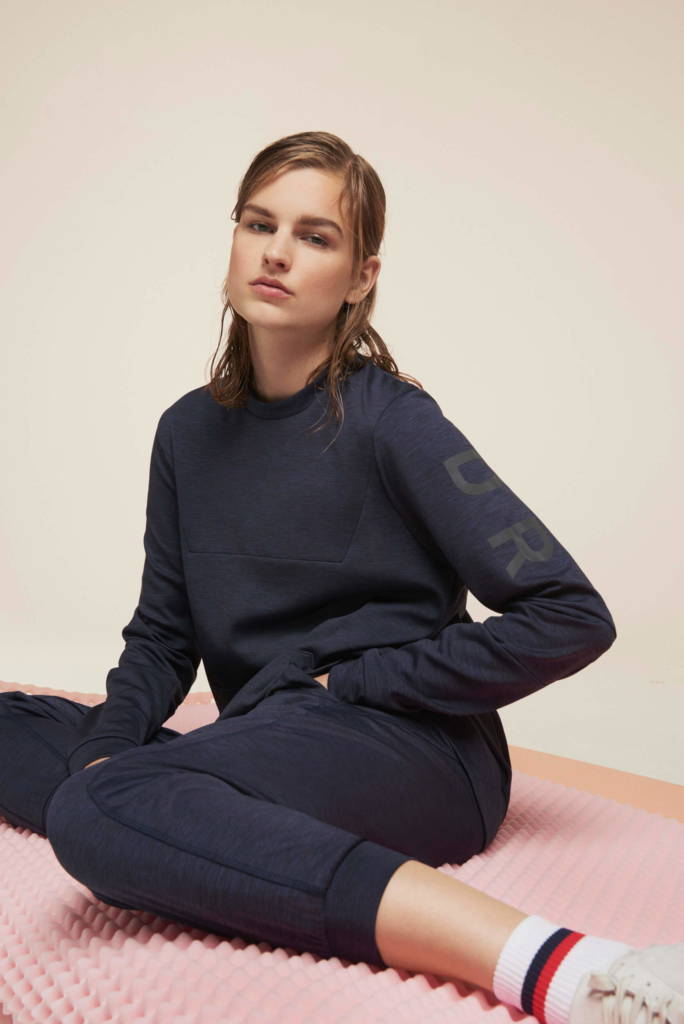 LNDR pieces are specially designed taking into consideration the modern active lifestyle we as individuals have. All the clothes are crafted to be of high quality, effortlessly worn and functional.
Each of the LNDR pieces are great not just for casual everyday wear but for technical performance wear too. Their wool coats are made with special weatherproof fabrics, while throw-on wardrobe staples with heat regulating ideology are ideal for travel.
LNDR's clothing range is known for its Quality, Comfort as well as their ethical practice.
This brand was created by a group of professionals within the fashion industry who came together to make clothing that embodies the ideals and lifestyle that are all so passionate about.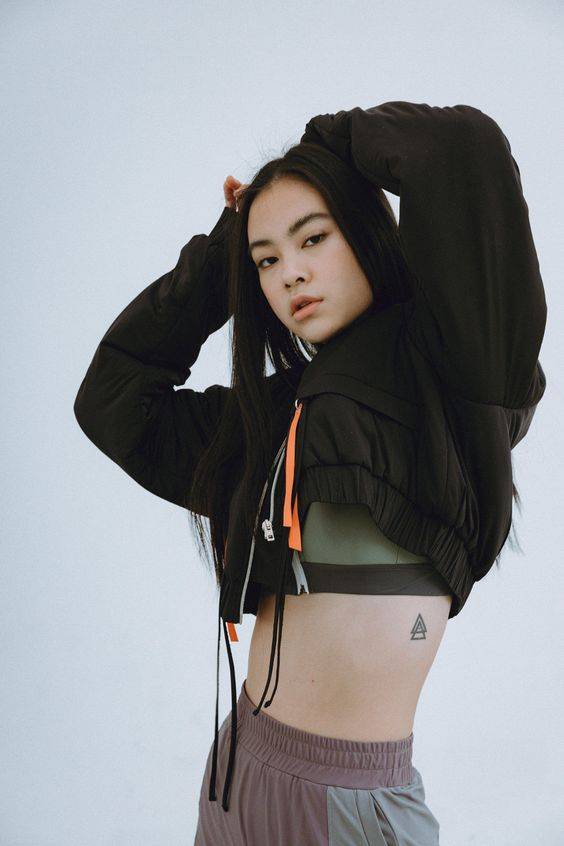 Charli Cohen is a London based urban Activewear designer known for boldly fashion-led, quietly functional, cutting-edge fabric technology. Charli Cohen brand was born out of a need for clothes that could do everything and look great in the bargain.
They refer to it as Technical Fashion. From breathable, supportive leggings and tanks to relaxed sweatshirts and pants. Charli Cohen crafts brilliant contemporary ready-to-wear realized in cutting-edge performance fabrics and with specialist technical construction.
Charli Cohen believes that high quality, technical activewear doesn't need cost the world in its production. They are business committed to ethical production and sustainability. They want it's brand/clothes to make a statement, no matter how you wear their activewear.
MICHI NY is an activewear brand crafted by Michelle Watson in 2010. She previously worked for Ralph Lauren and developed the idea for work-out wear that stands out from the crowd. Her clothing range offers optimal performance combined with high-end sportswear apparel. She crafted her own designs by using luxurious fabrics, stitching and sewing them in her home before testing them on the streets.
MICHI NY is the original innovator of edgy mesh inserts, micro-mesh paneled performance leggings, and multi-strap sports bras.
Michelle moved to Toronto in order to be closer to her manufacturer, where all MICHI clothing range is manufactured using only the best fabrics from Italy and Switzerland.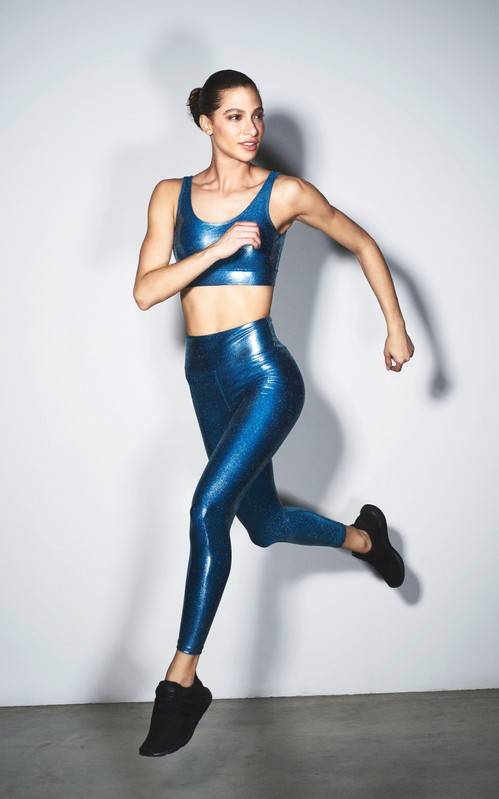 Founded in 2014, Heroine Sport is transforming the activewear industry though it's bold designs and innovation. Drawing inspiration from high fashion and using cutting edge performance technology, Heroine Sport artfully crafts this hybrid collection. The company is headquartered in New York City and proudly "MADE IN USA". Their namesake, Heroine, is an extension of our customer: a women distinguished ny strengths, endurance and empowerment. 'We workout and we like to show it off', is the Heroine attitude.
Heroine Sport is an innovative ethical clothing brand reusing old fabrics to make new trendy pieces. Combining high-tech performance fabrics with flattering cuts, the brand's hybrid activewear can be worn in and out of the gym. Irina Shayk and Selena Gomez are fans of the signature 'X' sports bra.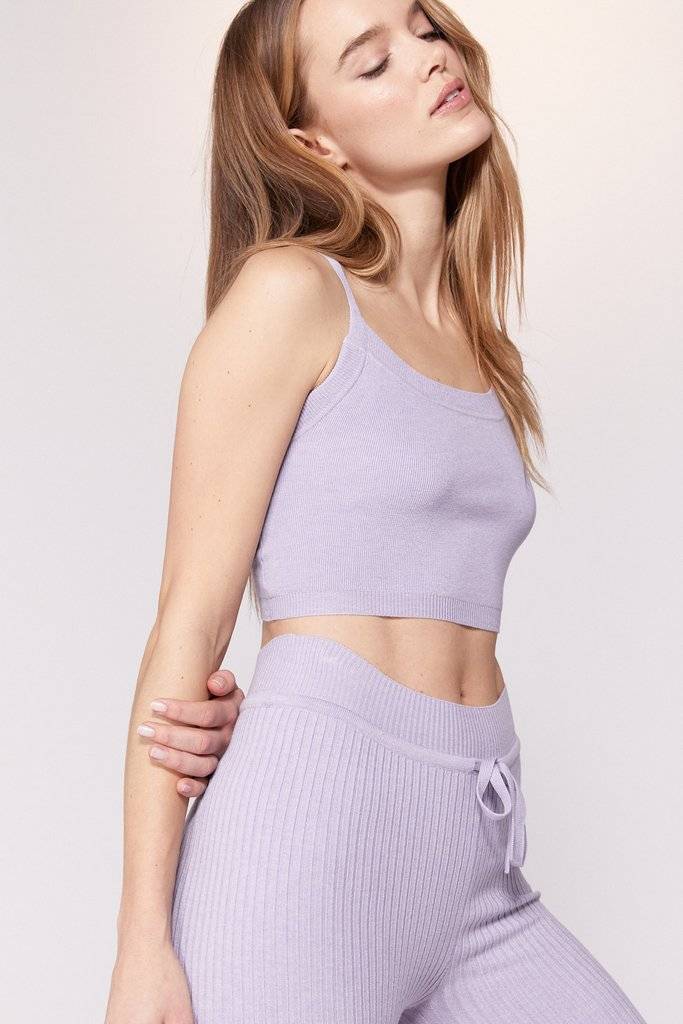 Live The Process is an ethically designer made in America by women who are dedicated to creating your high quality product. Their high standards of care for this creative process come from the dream to make the world a better place. From the cutting of our luxurious fabrics to the packaging that your items are shipped in, they make sure every step of our process is helping achieve the goal of reducing environmental impact and embracing American labor.
Each Live the process piece not only looks beautiful and reflects a conscious lifestyle, but also allows you to perform at your best thanks to high-tech innovations like four-way stretch, breathability, heat reduction, moisture wicking and wind repellent fabrications.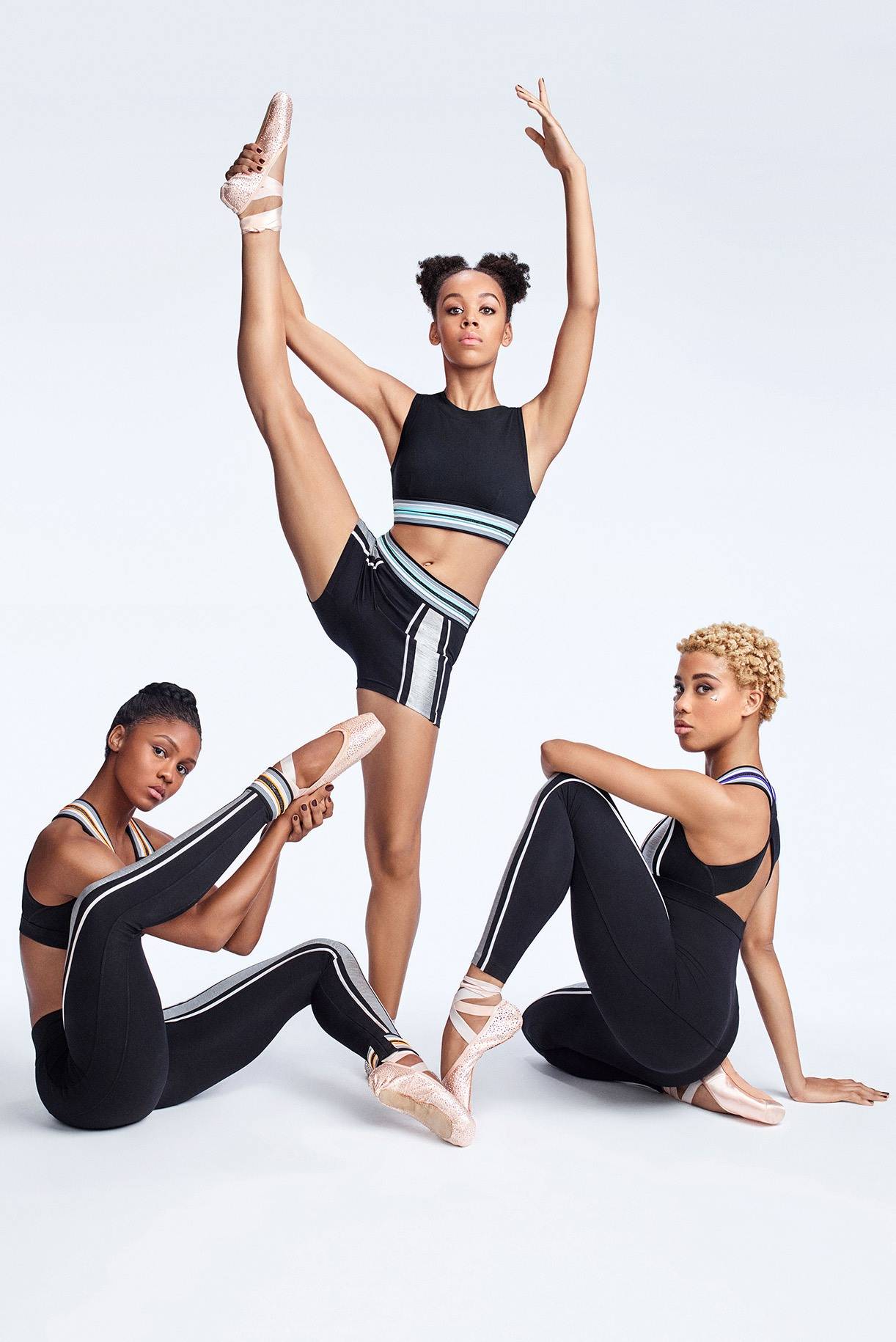 NO KA'OI is a high-fashion activewear brand that encapsulates the powerful energy of Hawaii together with Italy's fantastic handmade craftsmanship. No Ka'Oi is crafted keeping in mind the spirit of Yoga.
They want to encourage involvement in the activities that generate infinite positive energy through the seamless transition of our collections from class to café and beyond. They also believe nature's enduring strength and timeless beauty is intertwined into our apparel through a combination of vibrant colours, patterns, and unique details.
Each of the four seasons has been crafted using the very best eco-friendly fabrics and special hand construction techniques, to produce the best clothing range. All in all, NO KA'OI is the future of luxury ethical activewear and fashion by seamlessly combining the beauty of fashion and the simplicity of function.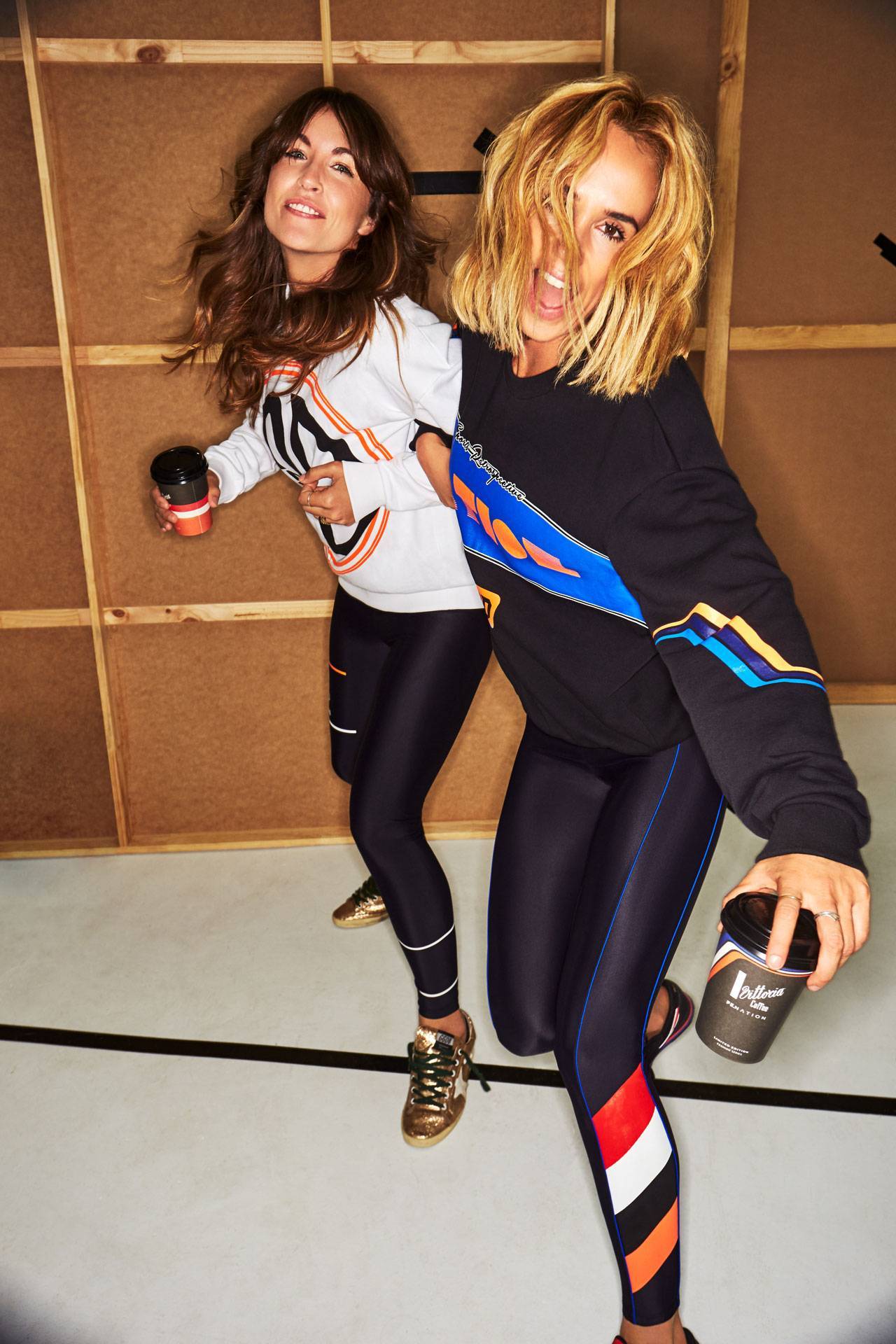 P.E Nation was incepted in Sydney, Australia by designers Pip Edwards and Claire Tregoning. Ever since it was launched in 2016, P.E Nation's range of street and sportswear has increased to include technical activewear, retro-inspired streetwear, footwear, eyewear, and accessories.
P.E Nation recognize their role and responsibilities in protecting human rights across their supply chain through ethical and sustainable business engagement with their supply chain partners whilst incorporating a commitment to upholding the United Nations Guiding Principles on business and human rights.
Their design and excellent business pedigree together with a clear vision for the brand and the future of the integrity in fashion made P.E Nation one of the most important ethical activewear premium brand.  
SUSTAINABLE FASHION: LONDON FASHION WEEK LAUNCHES THE FIRST SWAP SHOP
Author SPORT.LES / Published: Feb-20-2019
Continue reading