FALL WORKOUT IDEAS
TO IMPROVE YOUR GYM ROUTINE

Author SPORT.LES / Published: Oct-8-2019
THE COOLING TEMPS AND CHANGING COLOR CREATE THE PERFECT AURA TO WORKOUT OUTSIDE AND SHOW NICE ACTIVEWEAR. WHILE THERE'S ABSOLUTELY NO REASON TO NECESSARILY CHANGE YOUR CURRENT ROUTINE IF IT'S WORKING FOR YOU, THERE'S NO HARM IN TRYING OUT SOMETHING NEW AS THE SEASONS CHANGE.
Whether you're into pilates, running, yoga, or you want to try something totally new, we collected the best workouts to take you through the end of summer and into the Fall Season, matching with amazing new activewear arrivals:
A great workout to check out in the fall is indoor rowing. "The biggest benefits of rowing are cardiovascular, muscle strengthening, core activation, postural & joint strength, and injury recovery," says Caley Crawford, NASM CPT and Director of Education for Row House. "You should feel the stroke in a breakdown of 60% legs – 30% core – 10% arms, working over 85% of the body's muscles. Specifically, your hamstrings & glutes are fired up."
Any ballet-inspired workout that focuses on balance, coordination, and core strength by incorporating a mix of exercises that go through a full range of motion and those that isolate and hold challenging positions; popular examples include Equipt Movement. Best U studio began as a workout studio in West Hollywood in 2015. They wanted to create a space where the movement was incredible, and equally important was the space where you could laugh and honor however you were feeling that day. Through videos, events, and their line of workout equipment: Equipt Movement wanted to create something that could seamlessly blend into your life: The U Barre.
If you really want to test your limits, try something like CrossFit. This type of workout involved high-intensity interval training, doing functional exercises with very heavy loads and measuring a variety of metrics during each workout so you can see your improvement.
The movements are considered functional, meaning they engage your whole body in a variety of ways. CrossFit is very high intensity and not necessarily for beginners, so you'll want to have some exercise experience.
---
SPORTLES x PINKENERGY LUGANO

We are excited to partner with our first studio in Lugano Switzerland
Our Collaboration will be curated collections by Sport.LES for PINKENERGY  
When: October 17th
Where: PINKENERGY  
What: Invite only class followed apero and shopping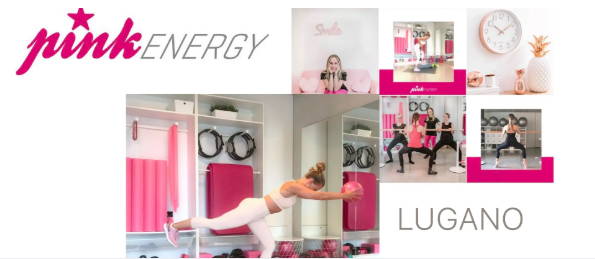 ---
Continue reading