SILENT DEATH CARDIO: AN APARTMENT FRIENDLY WORKOUT TO LEARN DOWN BY CASSEY HO

SILENT DEATH CARDIO: AN APARTMENT FRIENDLY WORKOUT TO LEAN DOWN BY CASSEY HO

Author SPORT.LES / Published: Apr-29-2020
WE'VE CONSIDERED THIS APARTMENT CARDIO BECAUSE YOU CAN DO IT ANY TIME OF THE DAY AND NO ONE WILL HEAR ANY LOUD, IMPACTFUL STEPS OR JUMPS. A HOME WORKOUT THAT YOU CAN USE TO EFFECTIVELY BURN CALORIES, GET THE HEART RATE UP, AND GET A RESPECTABLE SWEAT IN, ALL WITHOUT JARRING AND JAMMING THE JOINTS. WHETHER YOU HAVE JOINT ISSUES OR ARE LOOKING FOR RECOVERY DAY CARDIO, THIS IS A GREAT OPTION!
Cassey Ho - @blogilates on Instagram - is an award-winning fitness instructor, entrepreneur and online personality. She is the creator of Blogilates, the #1 female fitness channel on Youtube (and now she's also rocking it on Tik Tok!). In a revolutionary partnership, Cassey's unique format, POP Pilates© which launched on Youtube in 2009, has become a live class that can be taken at every 24 Hr Fitness gym in the US. She's also the author of the best-selling book, Hot Body Year Round (Buy it on Amazon here).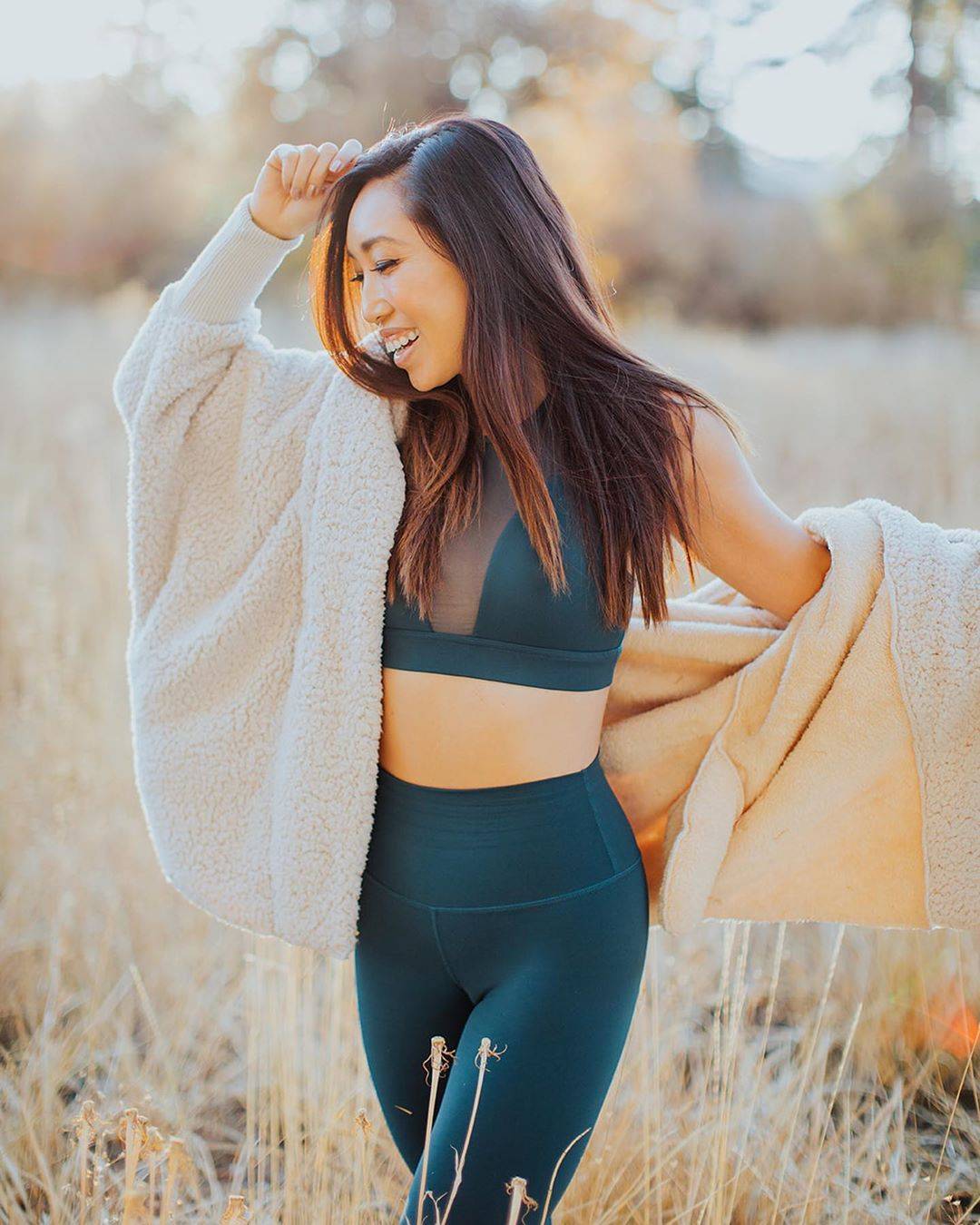 Today's SPORT.LES Article is about quiet cardio. With all of us at home, we're now more focused than ever on breaking a sweat and getting that heart rate up without bothering our neighbors. That's why at SPORT.LES we want to help you with working out in a totally apartment friendly environment! And sure, there's no jumping, but don't be fooled... This routine by @blogilates is silent but deadly! We love to do it in the morning before the start of our home-office day. Let's do this!
SILENT DEATH CARDIO BY CASSEY HO - YOUTUBE
We recommend to do this cardio workout with the following structure:
10 Quiet Cardio Exercises
50 Second intervals each
2 Rounds
22 Minutes Total
You can also combine this routine with some low impact exercises, like:
4 Torso Twists + 2 Kicks – Go into a very shallow squat and do 4 twists at the torso, then raise your arms over your head and "pull" downward while doing a front kick with each leg.


X Squats – Reach up over your head & to one side with both hands. Immediately drop down into a squat, reaching with both hands for the toes of the opposite side. Your feet will not be moving in the slightest, but your heart rate will nonetheless be up by the end of this interval. That's small apartment cardio at it's best.


Up & Over Steps + Knees – Step laterally (with balance & agility – keep it light!), arms up & over head during the side stepping motion, and once there, bring a knee up to your elbow; repeat.


Slow Squats + Hooks – Looks weird, works well. Slowly lower yourself into a squat with roughly this timing; 4 hooks down, 4 hooks back up.


Quiet Burpees – Just like a traditional Burpee, but done just one step at a time. Step down into a plank one foot at a time, then back up one foot at a time, and extend arms overhead to complete one rep.


Arm & Leg Balance Swings – Reach forward with one arm; extend and lift the opposite leg out behind the body. Then swing same leg forward, while stretching same arm out behind body. Use controlled motions and try not to lose your balance. Switch sides at the halfway point of the interval.


You've heard the phrase "dress for success" before, but while it's a good motto to have professionally, does it also apply to the world of fitness? Short answer: Yes.
Dr. Jonathan Fader, sports psychologist for the New York Mets, says these findings totally hold-up in real life. "When you put on new fitness gear, you begin to get into character like an actor putting on a costume for a performance," says Fader. "As a result, you expect to have a better performance, making you more mentally prepared for the task."
There's actually a reason (other than simply looking good) that fancy workout tanks, leggings, and sneakers have become the standard at the gym and in the studio. So stop feeling guilty and stuff that buyer's remorse back in the shopping bag-those printed leggings are well worth your hard-earned cash. Here's why.
---
Easy & Healthy Snack Ideas That You Will Love!

Author SPORT.LES / Published: Apr-28-2020
Continue reading