EASY & HEALTHY SNACK IDEAS THAT YOU WILL LOVE!

EASY & HEALTHY SNACK IDEAS THAT YOU WILL LOVE!

Author SPORT.LES / Published: Apr-28-2020
"LIEZL JAYNE'S YOUTUBE VIDEOS AND RECIPES INSPIRED ME TO EAT HEALTHY AGAIN!" AFTER FOLLOWING THESE RECIPES OUR DIET HAS NOW BECOME GOOD, NUTRITIOUS AND HEALTHY. THAT IS THE REASON WHY AT SPORT.LES WE WANT TO SHARE WITH YOU HER NEW YOUTUBE VIDEO ABOUT HEALTHY SNACK RECIPES, FOR THOSE MOMENTS WHEN YOU WANT TO KEEP ON HAND FOR EASY GREAT SNACKING.
SNACK IDEA #1:
CLASSIC FRUIT AND NUTS
Having fruit and nuts for a snack is so simple, and is a great go-to snack. It's so easy to grab a piece of fruit and a handful of nuts as a healthy snack, even if you're busy! What's also so great about this snack, is that with it you'll be getting good whole carbs, good protein and some healthy fats too (all the 3 food groups).
There are so many great combinations that you can make with just fruit and nuts. As a rough guideline, I like to stick to a fruit and nut snack of 200 calories – this is easy to work out quickly, and will provide a good amount of calories for a snack. Using this guideline, I'll have roughly 100 calories of fruit as well as 100 calories of nuts.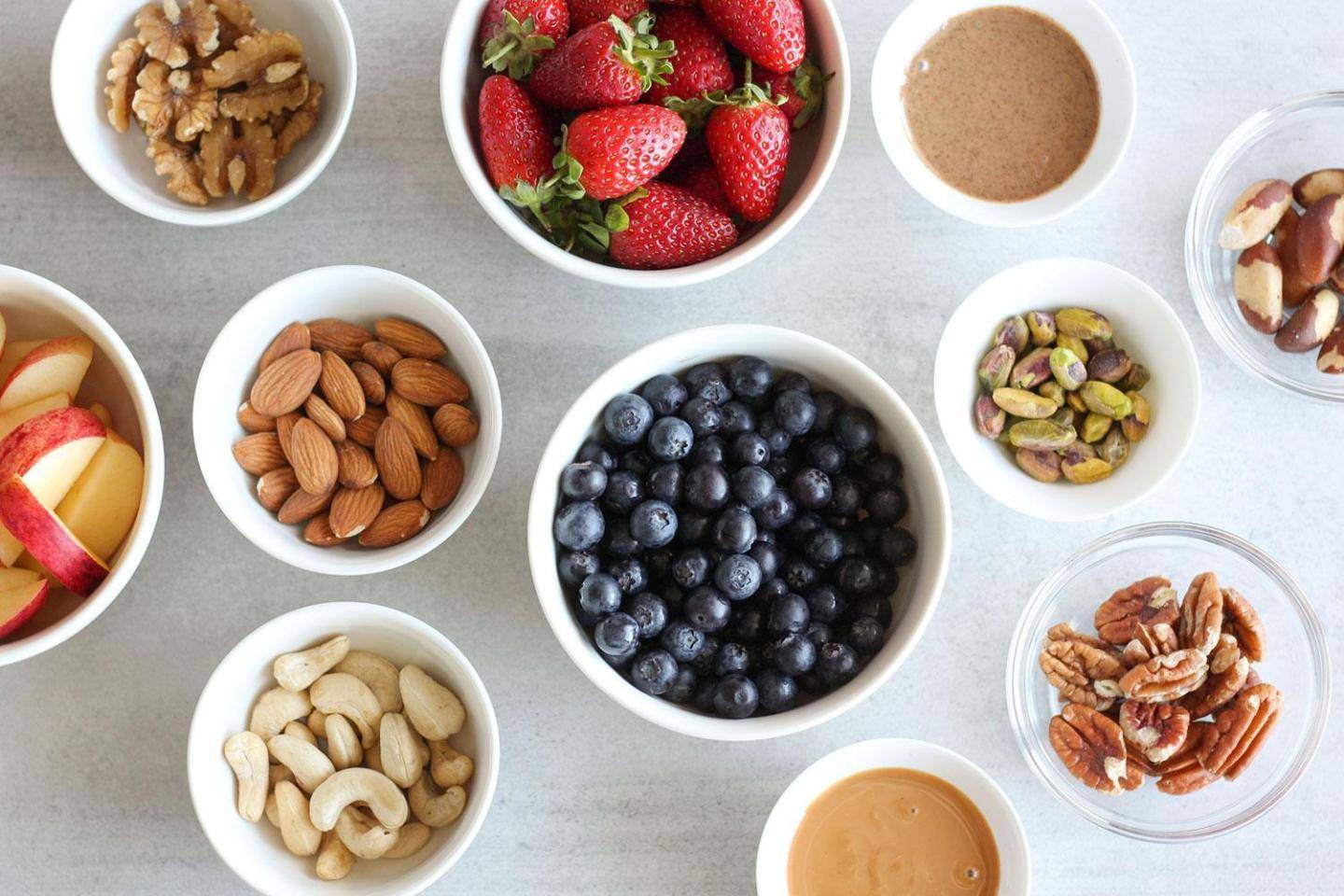 SNACK IDEA #2:
AVOCADO TOAST
Avocado toast is another great go-to snack for if you're feeling for something savoury or salty. 1 slice of bread is generally roughly 100 calories per slice (you will have to double check the nutritional information on the brand you purchase, as some brands differ), and 1/3 of an avocado is about 100 calories. Therefore, 1 slice of bread (toasted) with 1/3 of an avocado on top will give you a perfectly healthy snack of 200 calories (an ideal sized snack!).
I like to use either 100% whole rye bread (brand Mestemacher) or my own gluten-free bread that I make at home (try my fave oat and chia bread recipe, it's super easy).
I often just do avocado toast with sea salt and black pepper on top (super simple) – or if I'm feeling for something a little bit different, then I will add some strawberry slices and a drizzle of balsamic vinegar on top.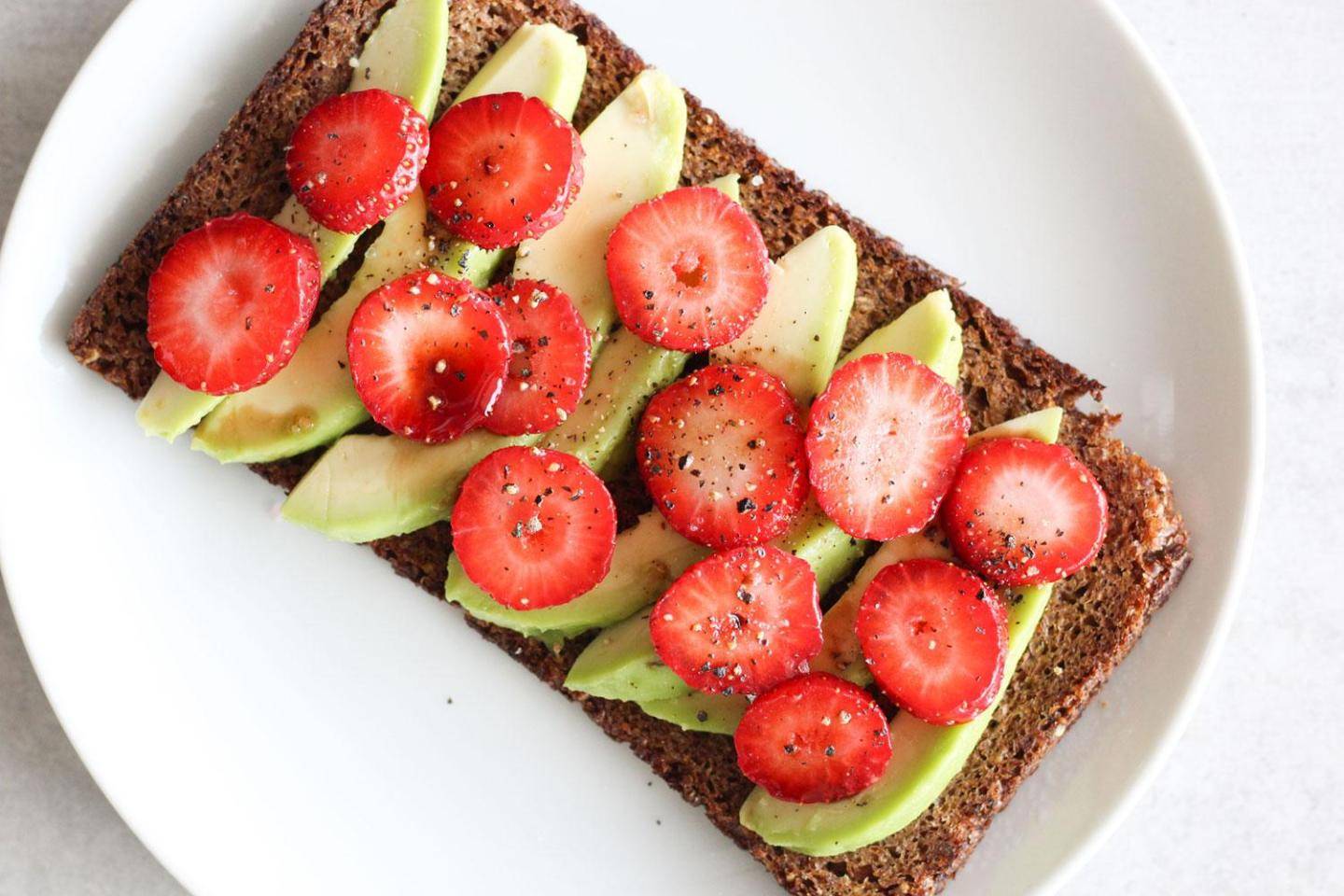 SNACK IDEA #3:
EASY BANANA, COFFEE AND ALMOND SMOOTHIE
This is a great snack smoothie, and it's also great as a pre- or post-workout snack!
You can easily double the banana used to make a larger quantity, or to make the smoothie thicker. You can also use plain water if you don't like coffee, that works too.
Another quick fun idea is to freeze any leftover smoothie in an ice-cube tray! You can either just re-blend those frozen smoothie cubes another time (for an even easier-to-make smoothie), or you can snack on one frozen smoothie bite at a time! This is great if you just want one bite of something sweet after a meal.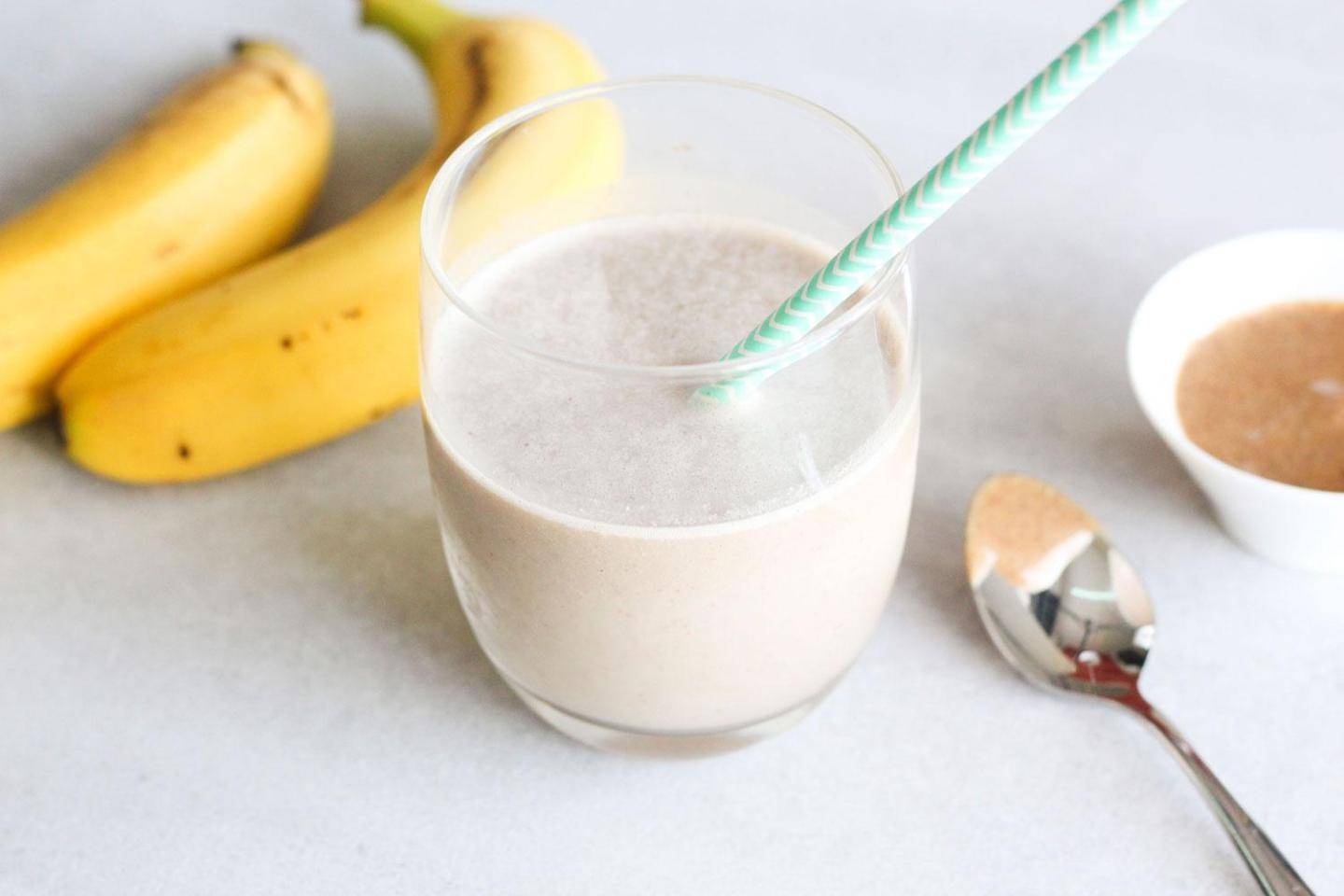 ---
Pamela Reif's Diet and Workout Routine

Author SPORT.LES / Published: Apr-25-2020
Continue reading