P.E NATION - THE COOLEST CONSCIOUS BRAND TO KNOW

P.E NATION: CREATING ACTIVEWEAR CONSCIOUSLY

Author SPORT.LES / Published: July-25-2020
P.E NATION FOUNDER PIP EDWARDS FIRMLY BELIEVES IN BEING RESPONSIBLE WHEN CREATING ACTIVEWEAR. SUSTAINABILITY IS A HUGE PART OF P.E NATION'S MISSION TO BE THE BEST HIGH PERFORMANCE, FASHION-FORWARD, RECYCLED, SUSTAINABLE, LOW-IMPACT, CONSCIOUS AND COMPOSTABLE BRAND. FASHION IS NOW IN A STATE OF CHANGE, AND SUSTAINABILITY IS MORE IMPORTANT THAN EVER BEFORE. THIS IS A RESPONSIBILITY THAT EVERYONE SHARES COLLECTIVELY, AND P.E NATION IS HERE TO LEAD THE WAY.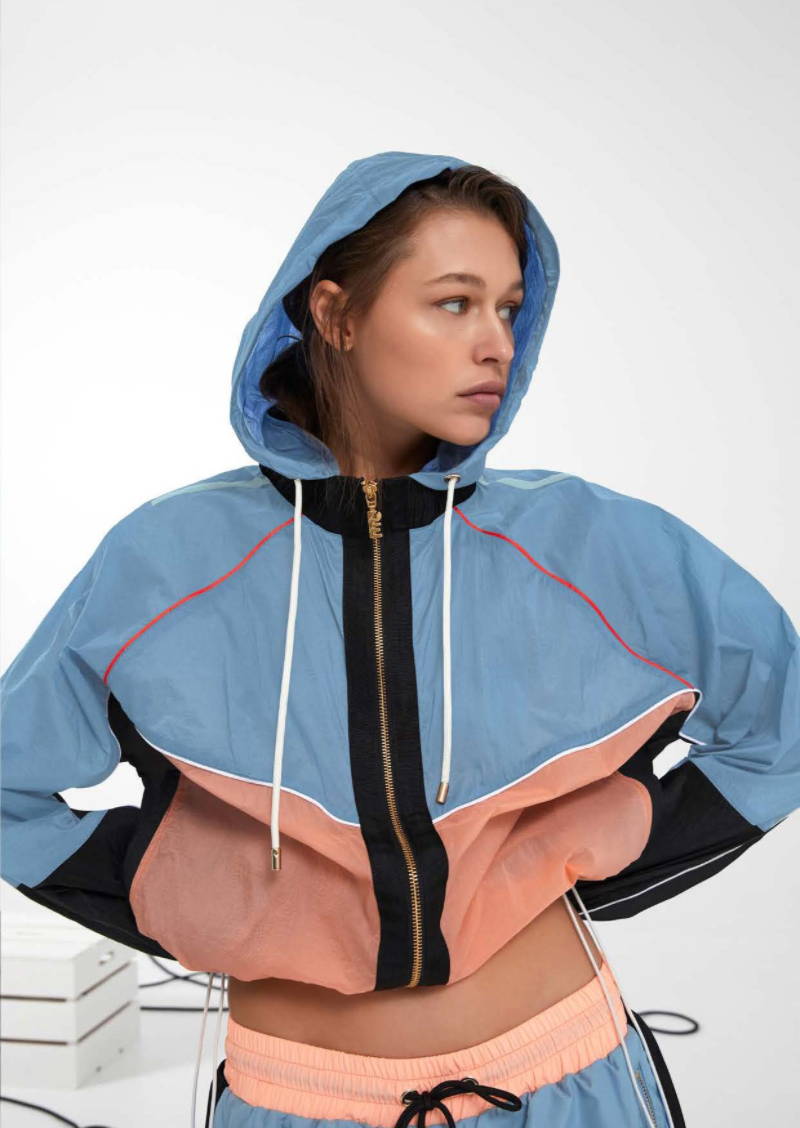 P.E Nation is making sustainability a priority by having created Our Conscious Nation, which aims to raise awareness and offer transparency around implementing meaningful and sustainable business practices. This has resulted in an immense reduction of their impact on the environment, across every aspect of the production of their garments.
Their 100% organic cotton tanks and tees launched in July were closely followed in August by their first sustainable capsule called STRIKE SET featuring a type of fabric pioneered in Italy which is made of ECONYL® regenerated Nylon. An additional seven sustainable pieces have been released in October including their LEAD RIGHT and FLEX IT sets, which incorporate sustainable and recycled fabrics. By the first quarter of 2020, close to half of their range was constructed in line with Our Conscious Nation ethos, which demonstrates a huge improvement on their environmental impact, and of course will have much more coming in the future...
In addition to fabric-based improvements, they have transitioned their packaging to be fully recyclable. This was done by partnering with The Better Packaging Co. and introducing compostable envelopes and satchels. The labels and swing tags have been re-designed, incorporating recycled cardboards and post-consumer waste plastics (rPET) have been introduced for all swing tags, while all woven and care labels are now comprised of 100% recycled polyester yarns.
P.E NATION is a brand that clearly has a vision for the bettering of their business practices with regards to the planet, and they will continue on their path to being an exemplary company for others to follow!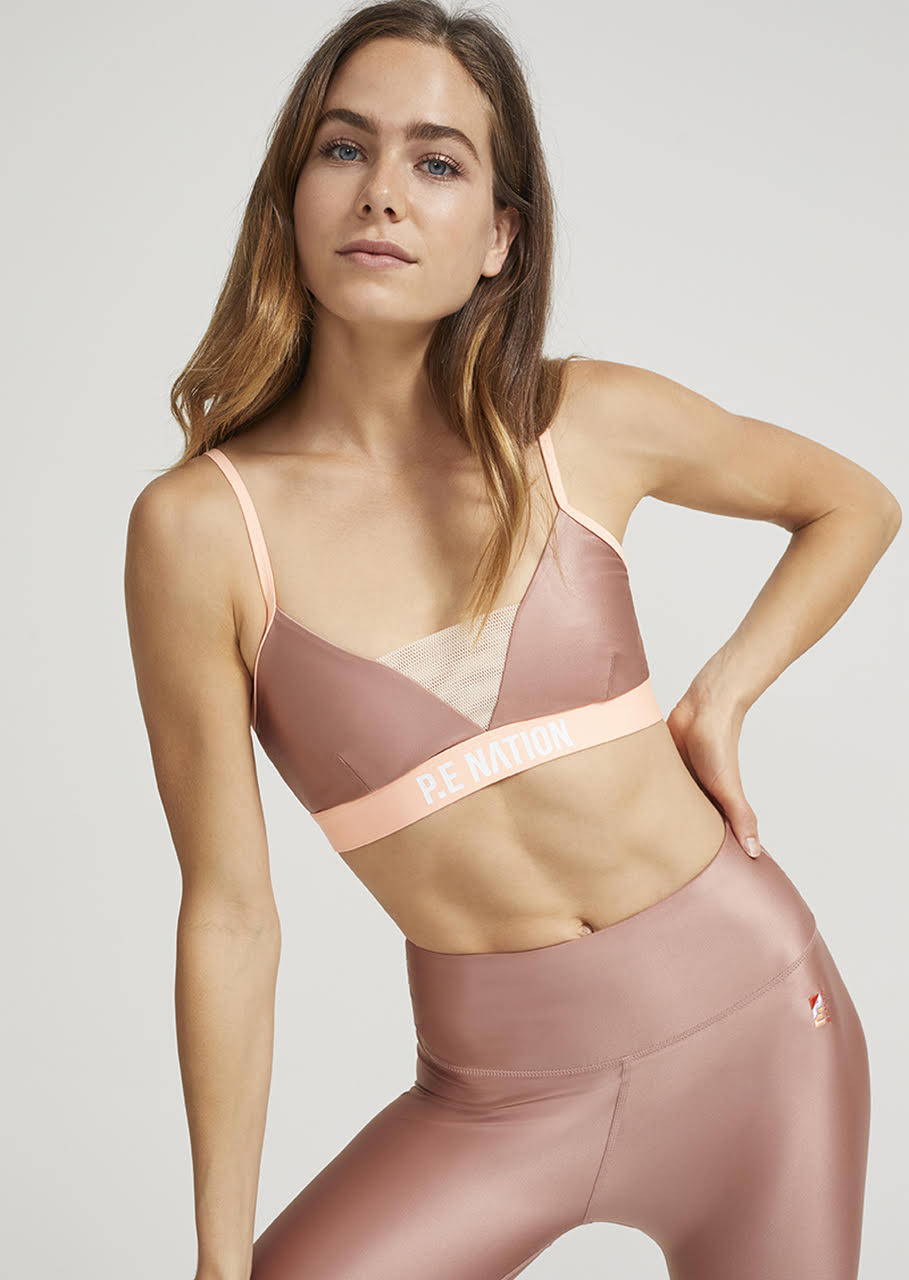 P.E Nation is a brand that recognises their role and responsibility in protecting human rights across their supply chain through ethical and sustainable business engagement with supply chain partners whilst upholding the United Nations Guiding Principles on business and human rights.
They are also members of SEDEX who are a global membership organisation dedicated to driving improvements in ethical and responsible business practices across global supply chains, and manage responsible sourcing whilst enabling improved protection of workers conditions and their working environment.
The brand also collaborates with vendors to ensure they comply with appropriate national, regional and international laws, regulations and conventions within the countries in which they operate, where workers must always have the benefits of safe working conditions and be treated with dignity and respect at all times.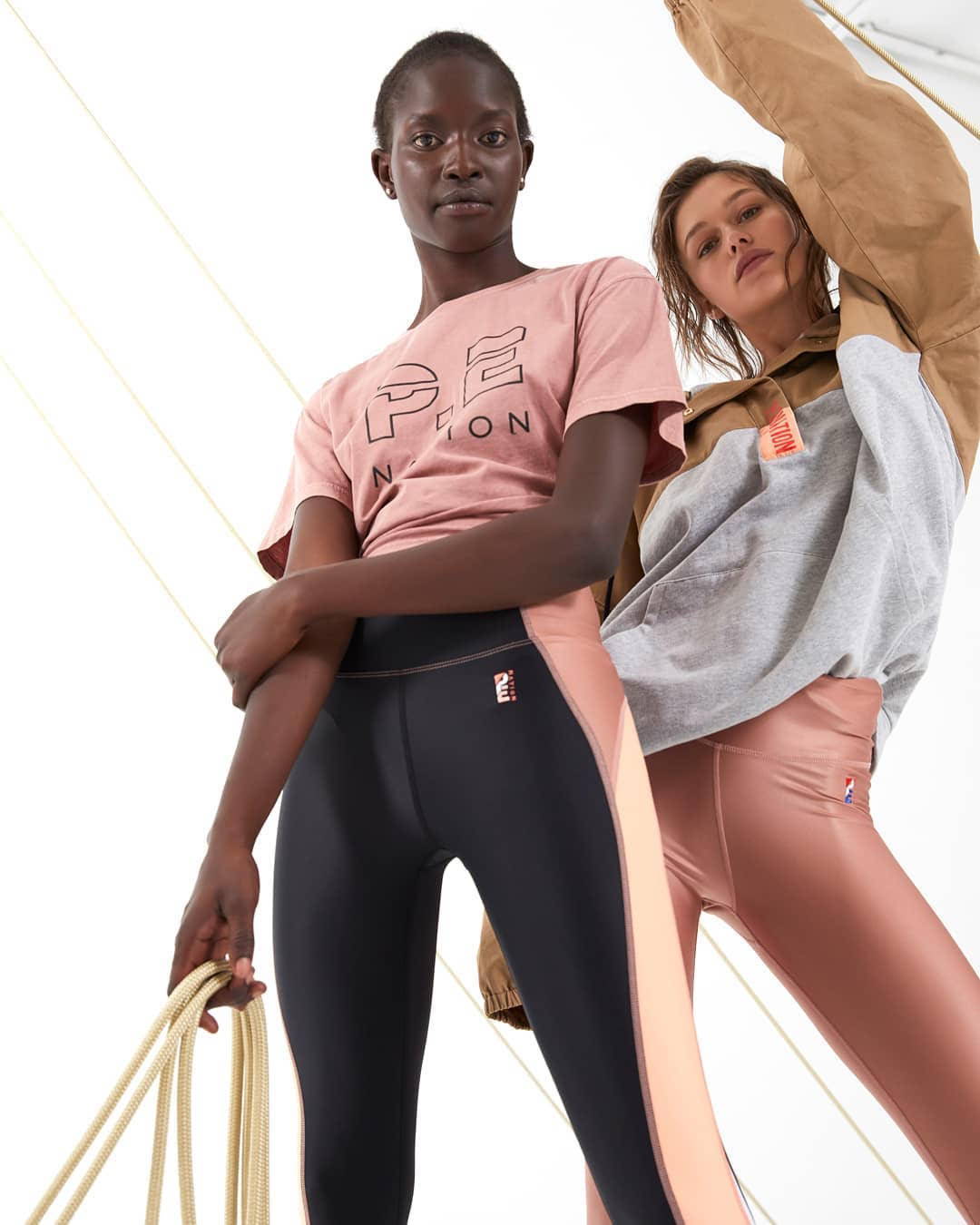 The new P.E Nation leggings are high performance activewear pants that will be your ultimate active piece perfect for high-impact activities. In a high-rise fit, this almost seamless leg is crafted from a lightweight recycled, compressive, shiny performance fabric. As part of their P.E Nation conscious nation collection, these new styles will feel like a second skin and mould to your legs.
Every P.E Nation yoga pant in this new summer collection if fully lined in self made by an innovative, sustainable fabric and recycled P.E Nation patches. Made with 70% of recycled polyester, the new P.E Nation bottoms are perfect for yoga and pilates but also for running or cardio.
---
Continue reading