Everyone LOVES The Caro Daur Free Workouts! Here's Why...

THE BEST CARO DAUR WORKOUTS TO TRY AT HOME

Author SPORT.LES / Published: July-03-2020
QUARANTINE IS FINALLY OVER AND WE ARE SLOWLY TRANSITIONING BACK TO OUR BUSY DAILY LIVES. THIS OFTEN MEANS THAT WE HAVE LESS OPPORTUNITY FOR SELF-CARE AND WELL-BEING, WITH NOT ENOUGH TIME IN THE DAY FOR A PROPER WORKOUT. CARO DAUR, THE SUPER COOL GERMAN FASHION INFLUENCER WITH 2.4 MILLION FOLLOWERS ON INSTAGRAM, ROUTINELY UPLOADS FREE YOUTUBE WORKOUTS THAT HELP HER STAY INSANELY FIT, TONED AND SCULPTED. BEST PART IS? THEY'RE ALL UNDER 30 MINUTES! WE BREAK DOWN FOR YOU OUR FAVOURITE CARO DAUR WORKOUTS THAT WILL GIVE YOU A KILLER BURN IN NO-TIME!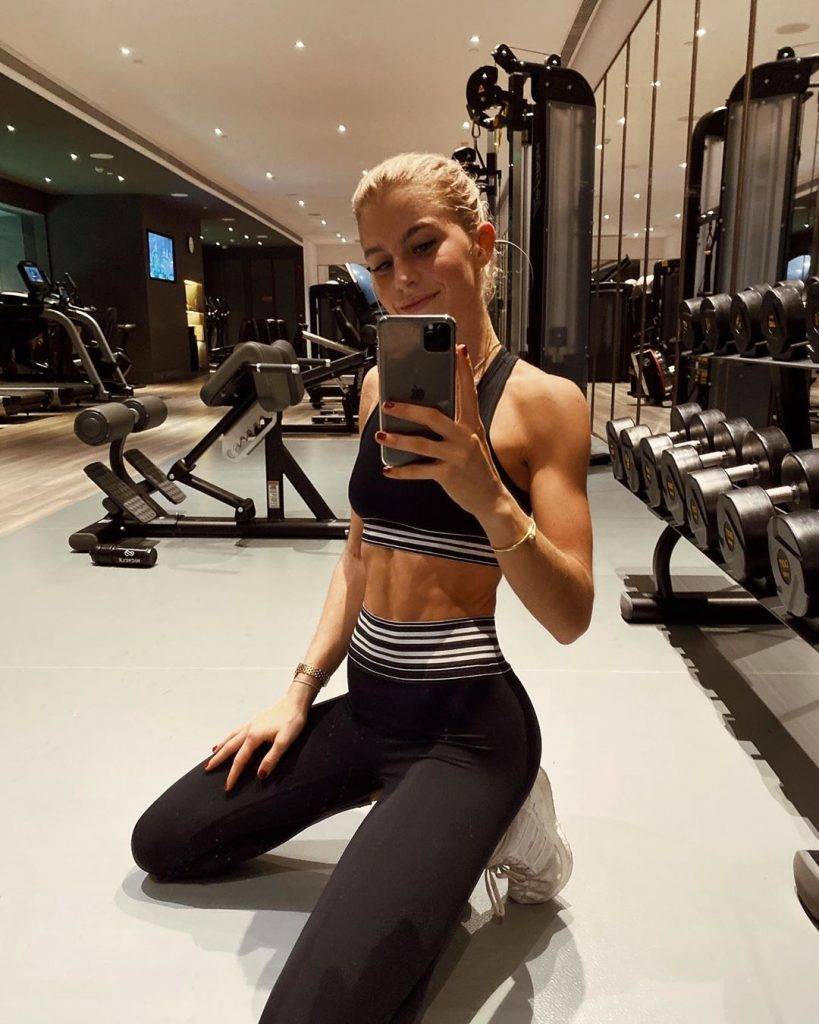 There's nothing like a full body HIIT workout to fire up your metabolism and get your heart pumping. Try the 22 Minute Full Body Workout HIIT to really test yourself in this no equipment, super intense training that will leave you sweaty and ready to take on the day! Consisting of planks, lunges, mountain climbers, crunches, jumping jacks and more, this workout can definitely fit into your morning routine and still have an impact on your physical and mental well-being. For a shorter version when you just don't have the time, you can also do the 14 Minutes Fat Burn HIIT Full Body Workout. Also requiring no equipment at all, this quickie workout consists of toe touches, burpees, jumping jacks, mountain climbers and more, but for a shorter time to help you get it done in less than 15 minutes! View her HIIT workouts here.
There's no doubt that if anyone knows how to get a sick-pack, it's Caro. Feel the burn in your abdominals in 12 minutes only with her 12 Minutes Six-Pack Abs Workout. As always, no equipment is needed for this killer workout, only your focus and determination to get through it! Get ready for planks, Russian twists, crunches and bicycles that will leave your core burning and sculpted with this amazing workout. For a shorter, but no less intense abs routine, try her 7 Minutes Abs Six-Pack Workout for a quick and efficient abdominal burn in the morning or throughout the day when you have a few minutes for yourself. View her abs workouts here.
THE 7-DAY CARO DAUR x VOGUE GERMANY WORKOUT CHALLENGE
You can also check out a workout challenge Caro Daur did with Vogue Germany where she shows her favourite exercises to stay fit and challenges you to follow her routine for a week. This includes planks, wall-sits and jumping jacks to get the entire body burning in no time at all. Try this short workout to feel stronger in just 7 days and follow @carodaur on instagram for daily challenges you can try at home.
---
Pamela Reif's Diet and Workout Routine
Author SPORT.LES / Published: April-23-2020