EVERY CELEBRITY OWNS A PAIR OF THESE LEGGINGS: HERE'S WHY

EVERY CELEBRITY OWNS A PAIR OF THESE LEGGINGS: HERE'S WHY

Author SPORT.LES / Published: May-18-2020
SOME OF OUR FAVORITE CELEBRITIES HAVE FOUND THE PERFECT YOGA PANTS FOR ANY ACTIVITY. AND ALL OF THEM OWN THE SAME DESIGNER BRAND: ALO YOGA. ALO YOGA IS THE FAVORITED LABEL, WORN BY THE LIKES OF GIGI AND BELLA HADID, KENDALL JENNER, HAILEY BIEBER AND MORE. HERE, WE'VE CULLED OUTFIT INSPIRATION (AKA PROOF THAT CELEBRITIES CAN'T GET ENOUGH OF THIS BRAND) AND SHOPPED OUT ALL THEIR FAVORITES.
Founded and designed in the home of sophisticated style and healthy living, Los Angeles, Alo Yoga produces women's inspiring activewear with deep roots in yoga and are tested by yogis. Alo Yoga's stunning pieces surpassed the expectations of LA's elite and transition without so much of an effort from the studio to the street. The leggings' performance do more than it should and they're decidedly not just for the mat. Alo Yoga not only promotes an active lifestyle with their elegant pieces --- they are also perfect as street-ready clothing too, and celebrities like Bella Hadid, Kendall Jenner or Hailey Bieber can relate.
Alo High-Waist Alosoft Sheila Legging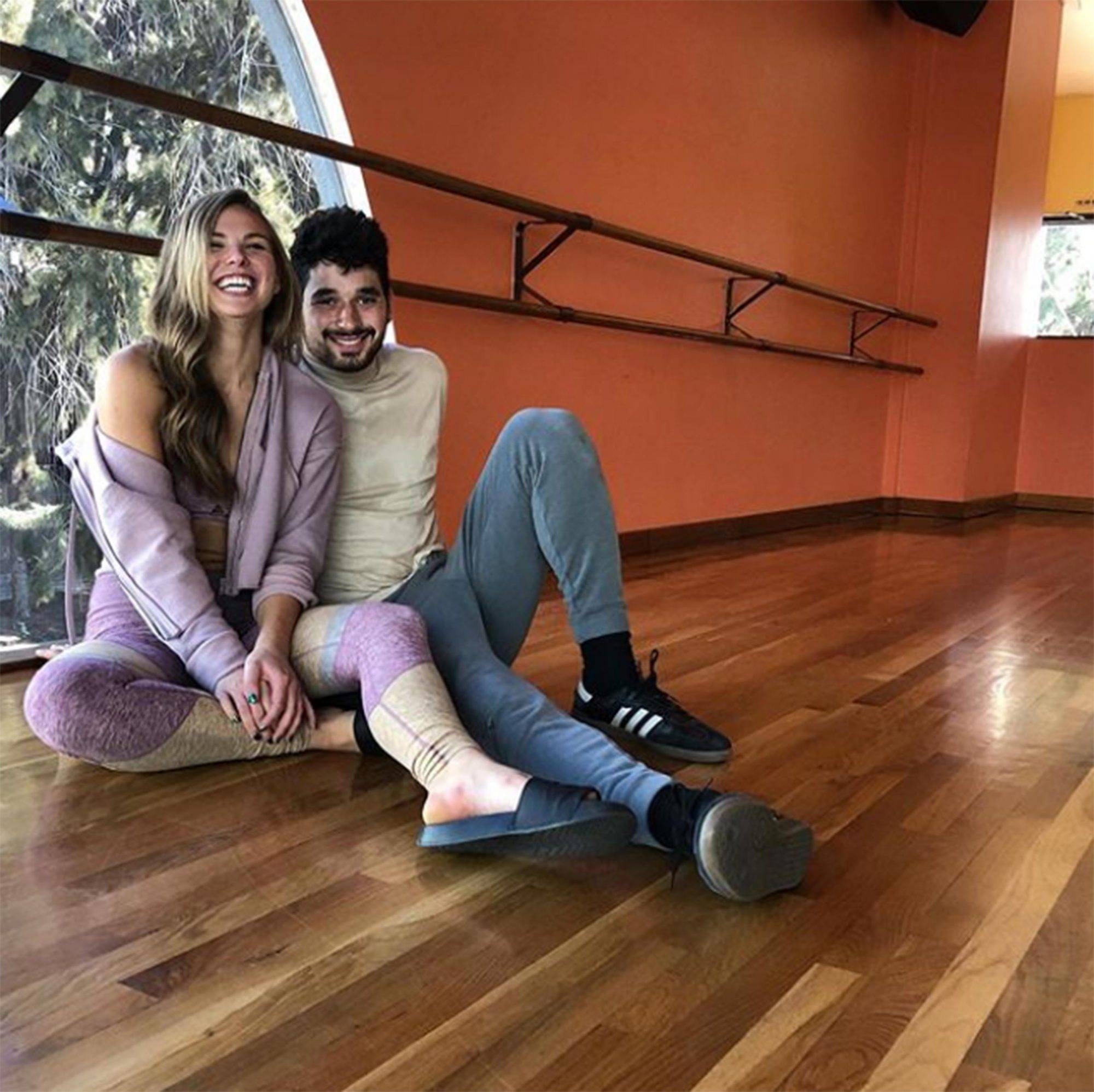 Alo High-Waist Airlift Legging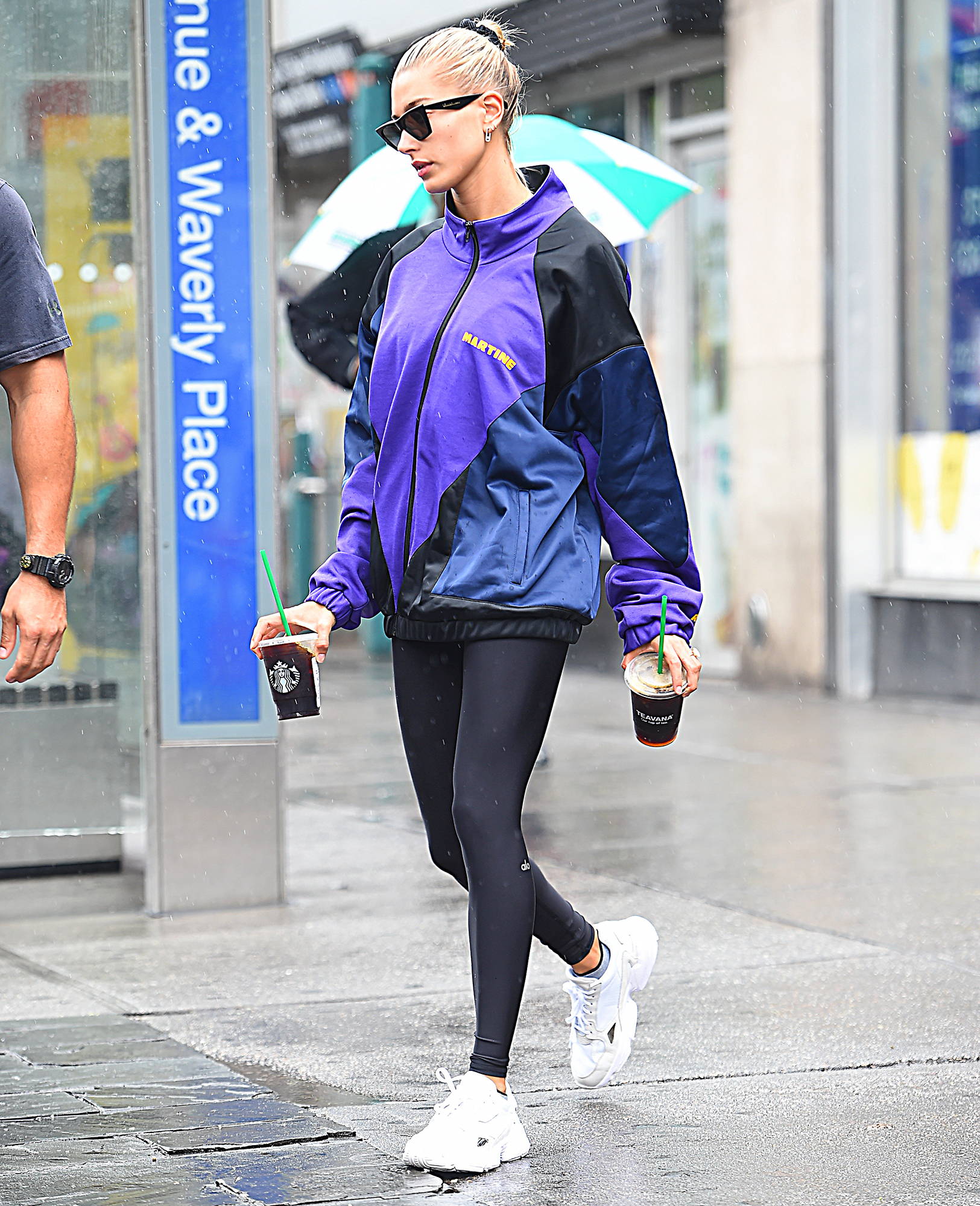 Hailey Bieber has worn the Alo Airbrush High Waist leggings on multiple occasions — and if a celeb wears a certain item three different times (like Hailey's done with her Alo leggings), it's safe to say they must be crazy about them. This pair features an extra-wide waistband that can be worn high or folded over, providing maximum comfort for your next workout (or Netflix-and-chill sesh).
Alo Vapor High-Waist Leggings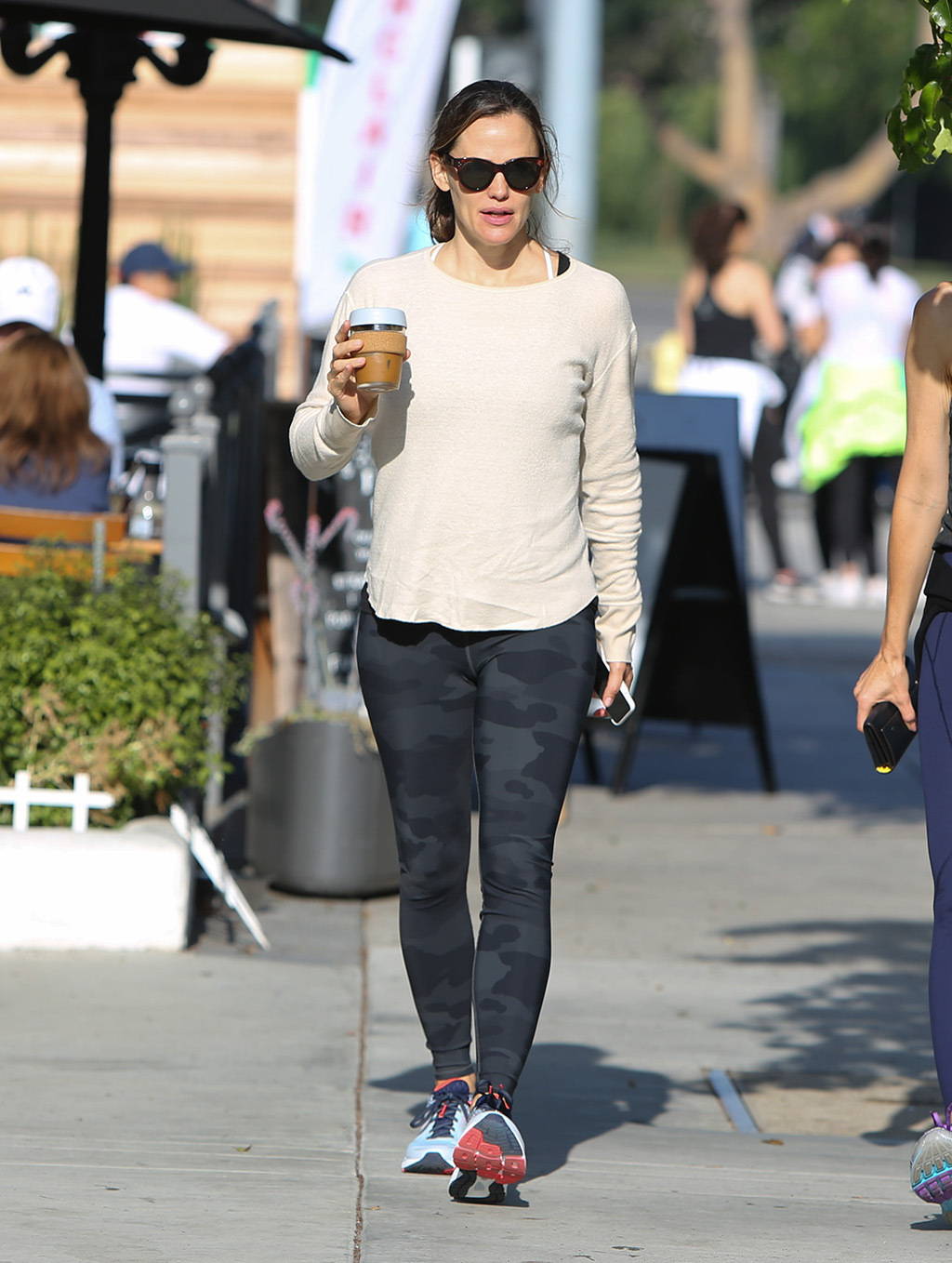 Favored by a number of celebrities, camouflage print leggings help spice up a casual workout or weekend look. And in addition to the traditional military green, they come in a multitude of colors, ranging from attenuated shades to the most daring. For example, Jennifer Garner defended camouflage as neutral when she traveled to Los Angeles in July 2019.
Alo High-Waist Airbrush Leggings

If you're planning to hit up the gym after work and don't want to bring an extra pair of pants to the office, wear these chafe-preventing Alo High Waist Airbrush Leggings. For a relaxed work attire (hello, casual Fridays!), wear them with a jean jacket and black boots like Gigi Hadid.
Alo High-Waist Goddess Leggings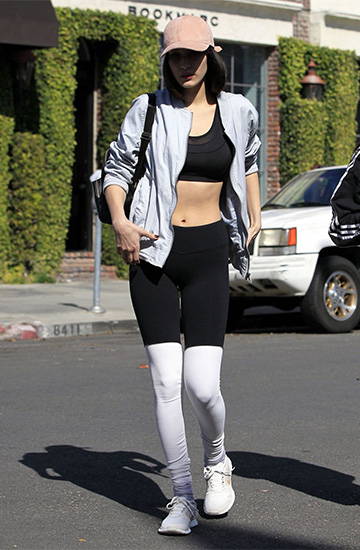 The Alo Yoga High-Waist Goddess Legging is fit for a goddess, like Bella Hadid... or you! This high-waisted legging features ultimate performance fabric. We love them.
Alo High-Waist Moto Leggings

Slimming, functional, and on-trend, they even pass as pants (if we had a dollar for every time we've spotted a celebrity donning the brand's Moto Legging...) like Alessandra Ambrossio styling the 7/8 Alo Yoga Moto Legging in black.
---
Behind The Collection: Alo Yoga Spring Summer 2020

Author SPORT.LES / Published: Apr-16-2020
Continue reading