Behind The Collection: Alo Yoga Spring Summer 2020

BEHIND THE COLLECTION: ALO YOGA SPRING SUMMER 2020

Author SPORT.LES / Published: Apr-16-2020
YOU ASK, WE ANSWER. THE LATEST SS20 COLLECTION FROM ALO YOGA IS NOW AT SPORTLES.com! FROM THEIR MOST-WANTED CROPPED TOPS TO PERFECTLY WASHED SOFT SWEATSHIRTS, THIS NEW SUMMER COLLECTION IS FULL OS STATEMENT MOMENTS AND GOOD FEELS.
NEW SS20 COLLECTION: NATURE IS LIFE
The new Alo Yoga's Spring Summer 2020 Collection is really micro-focused on nature's elements and organic fabrics. So, instead of just being inspired by the beauty of the nature, they looked at what the nature floor looks like—what's happening with the leaves, animals, moss and trees. Then they went beyond that and looked at it from a cellular level, putting the natural elements under the microscope. This gave Alo Yoga's designers so much content for fabrications, seamless knits and design lines.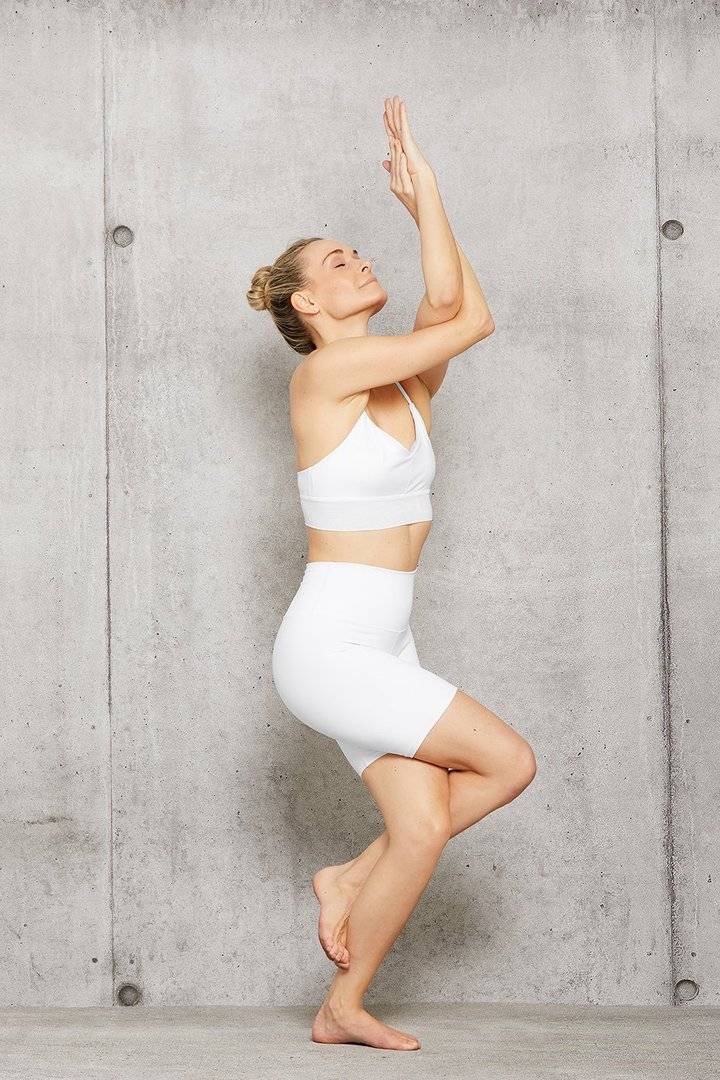 As the weather heats up, this new collection have the key styles that you should be reaching for to stay cool and comfortable. For example, the new ALO YOGA Notion Sweatpant has mesh ventilation that's both visually appealing and breathable, and is also finished with a drawcord and zip front pockets. They're designed to transition flawlessly from the studio to the street. As well as the new ALO YOGA Offset Bralette super-soft and comfortable with strategic seamless fabric to help keep you cool.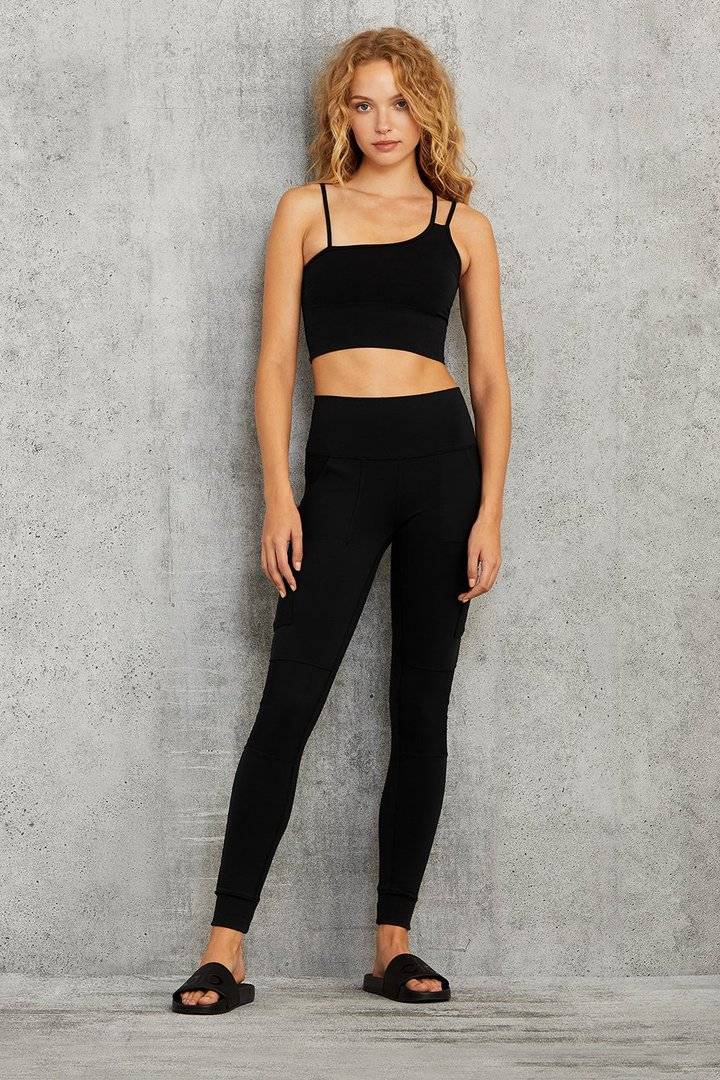 When it's super hot, we're confident enough to wear just their bra and leggings or bike shorts. The new ALO YOGA High-Waist Vapor Legging White Camouflage is great for coverage, but the fit is also so flattering. Great for outdoor activities and hot studio classes, this style fits like the ALO YOGA High-Waist Airbrush Legging but hits at a softest touch. The vapor versions are excellent for hot weather because they're sueded or cotton, so you get the option of wearing a bottom that wicks sweat.
Also we love wear Alo Yoga in summer because it's so nice to wear their leggings with a cropped top, like the ALO YOGA Cropped Short Sleeve Top Pink which we're 100% sure will be a total MUST-HAVE. It has the ease and comfort summer requires. Many people are styling their biker shorts with cropped bra tops and blazers, and even heels and blouses. It seems to be the most versatile athletic inspiration for fashion this season. It's making a recurrence this year and seems to have longevity.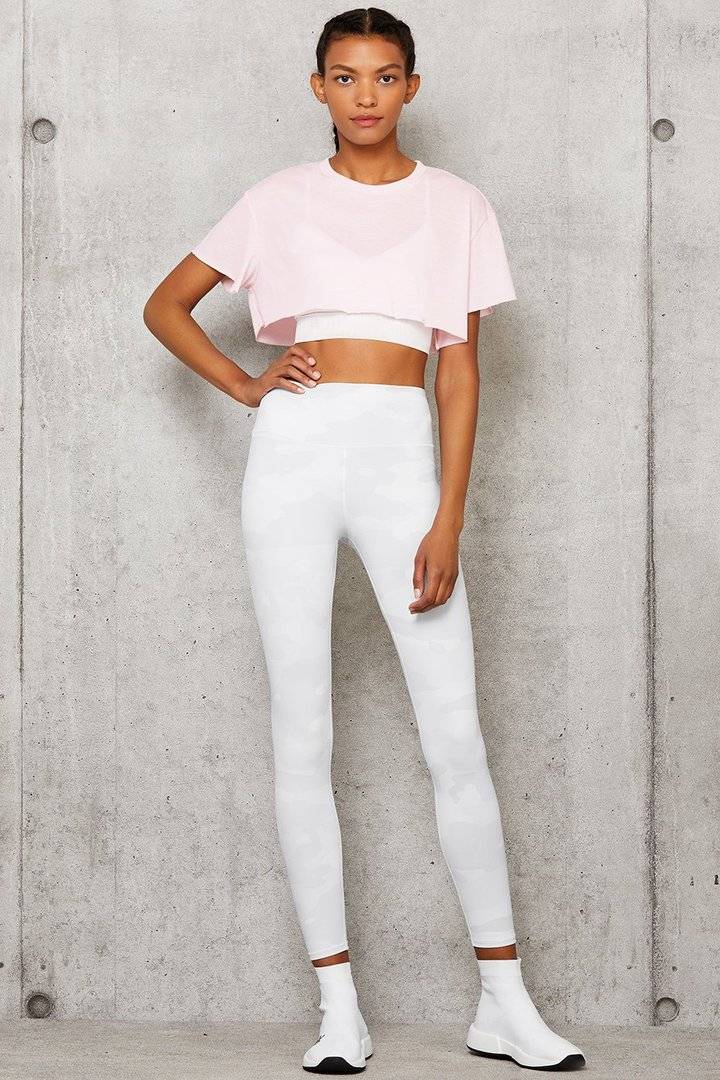 ALL ABOUT PRINTS & MAKE-A-STATEMENT COLORS
Let's talk a little bit about our go-to color combinations this season. We absolutely love the subdued look of the animal print pieces with a bright. Leopard is such a beautiful powerful print and pairs perfectly with the ALO YOGA Wild Thing Bra Olive in a unique way. All of the summer colors are gorgeous, but the new Olive paired with the ALO YOGA Sneak Long Bra is our favorite number one!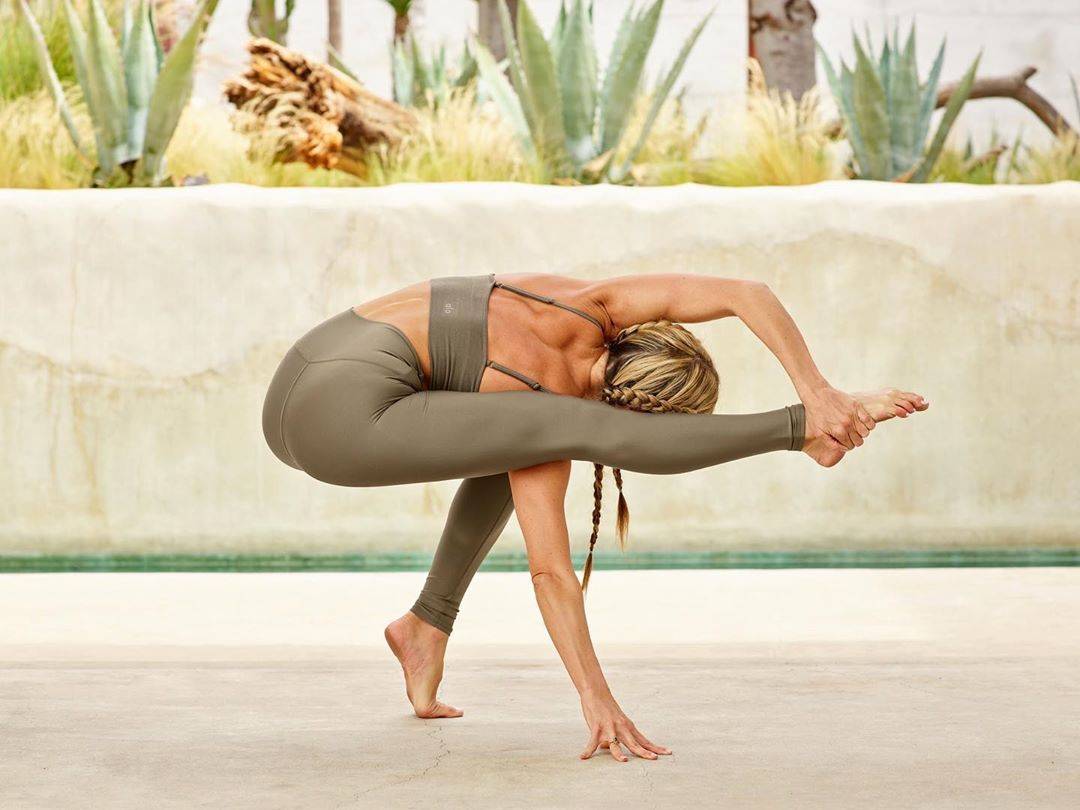 Want to know more? Get in on the full Alo Yoga Summer Collection right here or keep scrolling:
---
Workout Leggings With Pockets: The Best Invention Ever
Author SPORT.LES / Published: Mar-31-2019