ABS EXERCISES: HOW TO DO A GREAT PLANK

ABS EXERCISES: HOW TO
DO THE GREAT PLANK

Author SPORT.LES / Published: Oct-28-2019
PLANKS WILL FOREVER BE ONE OF OUR FAVORITE AB EXERCISES.WHY? BECAUSE THEY CAN BE MODIFIED FOR ANY FITNESS LEVEL AND CAN BE DONE ABSOLUTELY ANYWHERE: AT HOME, AT THE STUDIO, AT THE PARK... AND OF COURSE, YOU HAVE A LOT OF PLANK VARIATIONS TO DO!
The plank is a versatile core strengthening exercise that helps to improve core stability. The plank has its roots in yoga and, like most yoga poses, involves isometric, or long-hold, muscle contractions.
Plank is also one of the best calorie burning and beneficial exercises. Engages multiple muscles at once, thereby benefiting the core strength of your body. Not just burning the fat around your abdomen area, they also work by giving you an improved posture, flexibility as well as a tighter tummy.
As a general guideline, Doug Sklar, a certified personal trainer and founder of PhilanthroFIT in New York City, recommends striving to do three sets of up to 60 seconds. "It's OK to start with shorter sets and work up to 60 seconds," he says.
If you are a beginner at the Fitness World... Welcome! Here is the step-by-step guide to do the perfect Plank!
1. Begin lying on the floor with your forearms flat on the floor, making sure that your elbows are aligned directly under your shoulders.
2. Then engage your core and raise your body up off the floor, keeping your forearms on the floor and your body in a straight line from head to feet.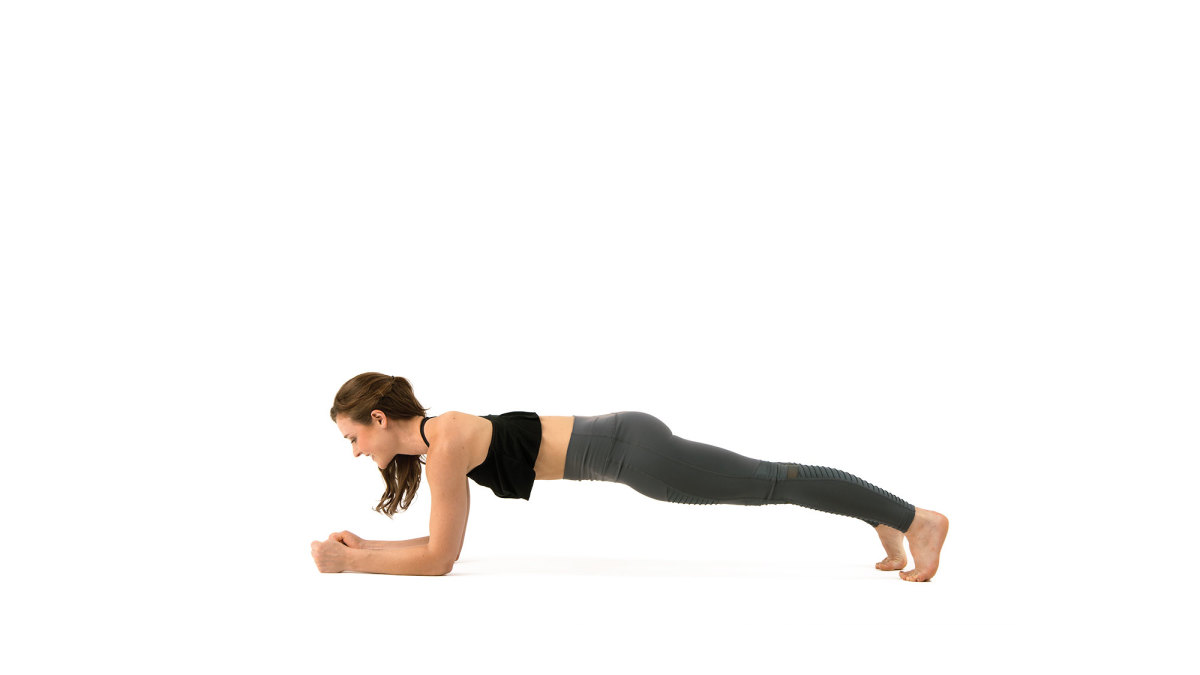 1. Go down to the floor and get in a push up position with your arms straight. Put your arms slightly wider than shoulder width and place your hands directly below your shoulders or slightly further to your eye level. Form a straight line with your body. Keep your legs straight but don't lock the knees to hyperextension.
2. Hold on! Hold the position for the prescribed amount of time or as long as you can without compromising your form and breathing.
We recommend you to:
Keep your back flat and don't let it round or arch.
Don't let your hips sag down to the ground.
Look down at the ground.
1. Lay on your side with your forearm flat on the floor, bottom elbow lined up directly under your shoulder and both legs extended out in a long line.
2. Engage your core and lift your hips off the floor, forming a straight line from your head to your feet. Hold for 15 to 30 seconds.
Your top hand can be on side of hip (easier) or reaching up to the ceiling (harder)
---
Continue reading