IF INQUIRING ABOUT RETURNS, PLEASE VISIT THE BOTTOM OF OUR WEBSITE TO START YOUR RETURN REQUEST
OR REACH OUT VIA INFO@SPORTLES.COM
SPORT.LES
GUSTAV-GULL PLATZ 4
8004 ZURICH
SWITZERLAND
Special Gifts: The Yogi Gift Guide
THE YOGI GIFT GUIDE: ESSENTIALS TO THE YOGA-LOVER

Author SPORT.LES / Published: Nov-25-2019
FOR THIS COMING FESTIVE SEASON WE BRING YOU A PREMIUM SELECTION OF OUR LUXURY YOGA AND PILATES ACTIVE WEAR, FROM DESIGNERS LIKE ONZIE OR ALO YOGA. WHETHER YOU'RE LOOKING FOR YOGA LEGGINGS, WORKOUT BRAS, BAGS OR YOGA MATS TO GIFT... WE HAVE IT ALL!
OUR SPECIAL YOGI SELECTION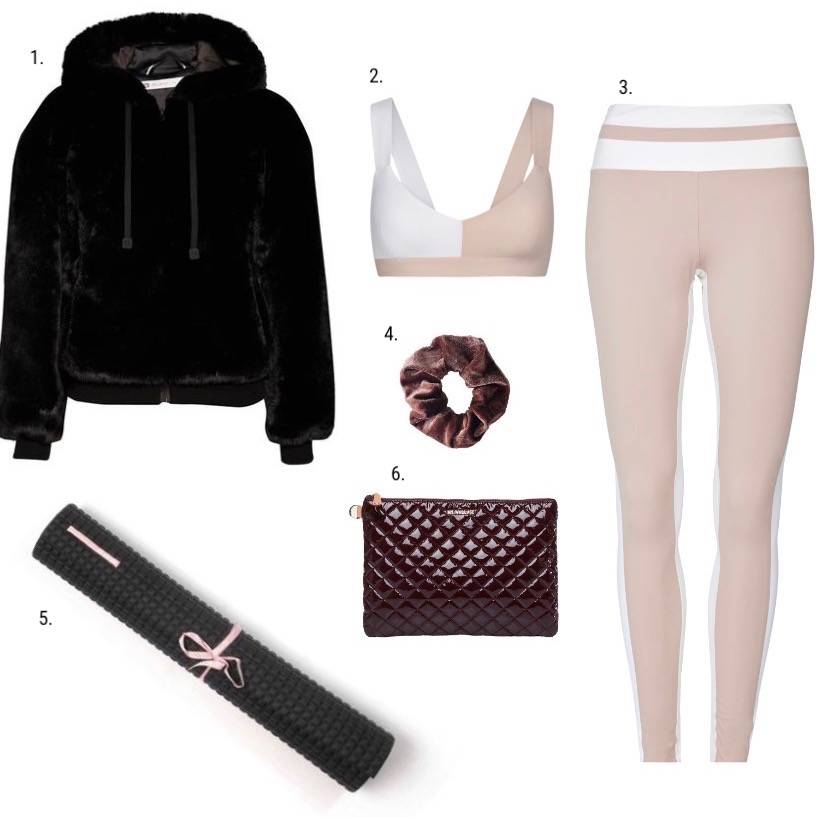 1. ONZIE Aerial Bra Gold Dust
Featuring beautiful strappy back details, the new Aerial Bra provides perfect support for your next Yoga class. With a scoop neck and darted seams in the front, you'll love this low impact bra. Fully-lined wear with High Rise Legging Gold Dust.
2. ONZIE High Rise Graphic Legging Athena
As one of the signature leggings, these high waisted leggings are popular year round and a favorite staple to our fitness wardrobes. The high rise of these leggings covers the hip area and lands just below the belly button giving you a chic look. Be sure to grab a pair of these high waist leggings for your athleisure wear wardrobe.We recommend matching them with the designer's ONZIE Off Shoulder Rib Top Heather Grey or the ONZIE Tie Back Tank Rosy Cheeks.
3. MZ WALLACE Flash Black Oxford Matt Bag Black

Perfect for your commute to class, with enough room to comfortably fit standard to extra thick mats. Exterior zip pocket allows you to secure your essentials, while the adjustable strap allows for shoulder or cross body options making biking or walking to class a breeze. Made from Mz Wallace signature Oxford nylon in classic black. Wear it with your favorite yoga set, like the ONZIE Chic Bra Jasmine matching the ONZIE High Basic Midi Jasmine.
4. SPORT.LES Marble Yoga Mat

Luxurious vegan suede microfiber surface with ultra responsive grip to aid in injury retention. As your body and muscles warm up, your grip intensifies. The more you sweat the better. You don't have to be a sweater to get the most out of this style of mat.
5. SPIRITUAL GANGSTER Namaste Classic Crew Sweatshirt

6. ONZIE Front Twist Crop Top Fig Rib

Author SPORT.LES / Published: Nov-14-2019
---
Continue reading