TOP TIPS TO MAKE HOME WORKOUTS MORE EFFECTIVE

DOING HOME WORKOUTS? HERE ARE OUR TOP TIPS TO DO A MORE EFFECTIVE EXERCISE

Author SPORT.LES / Published: Mar-24-2020
WE KNOW THAT A HOME WORKOUT CAN SEEM LIKE IT WOULD BE LESS INTENSE OR LESS EFFECTIVE THAN ITS STUDIO BASED COUNTERPART BUT THAT JUST ISN'T TRUE. WHO'S TO SAY YOU CAN'T WORK JUST AS HARD FROM YOUR LIVING ROOM FLOOR? NO ONE. BUT, TO MAKE SURE YOU GET IN AN AWESOME SESSION, TAKE NOTE OF THESE BEST PRACTICE TIPS: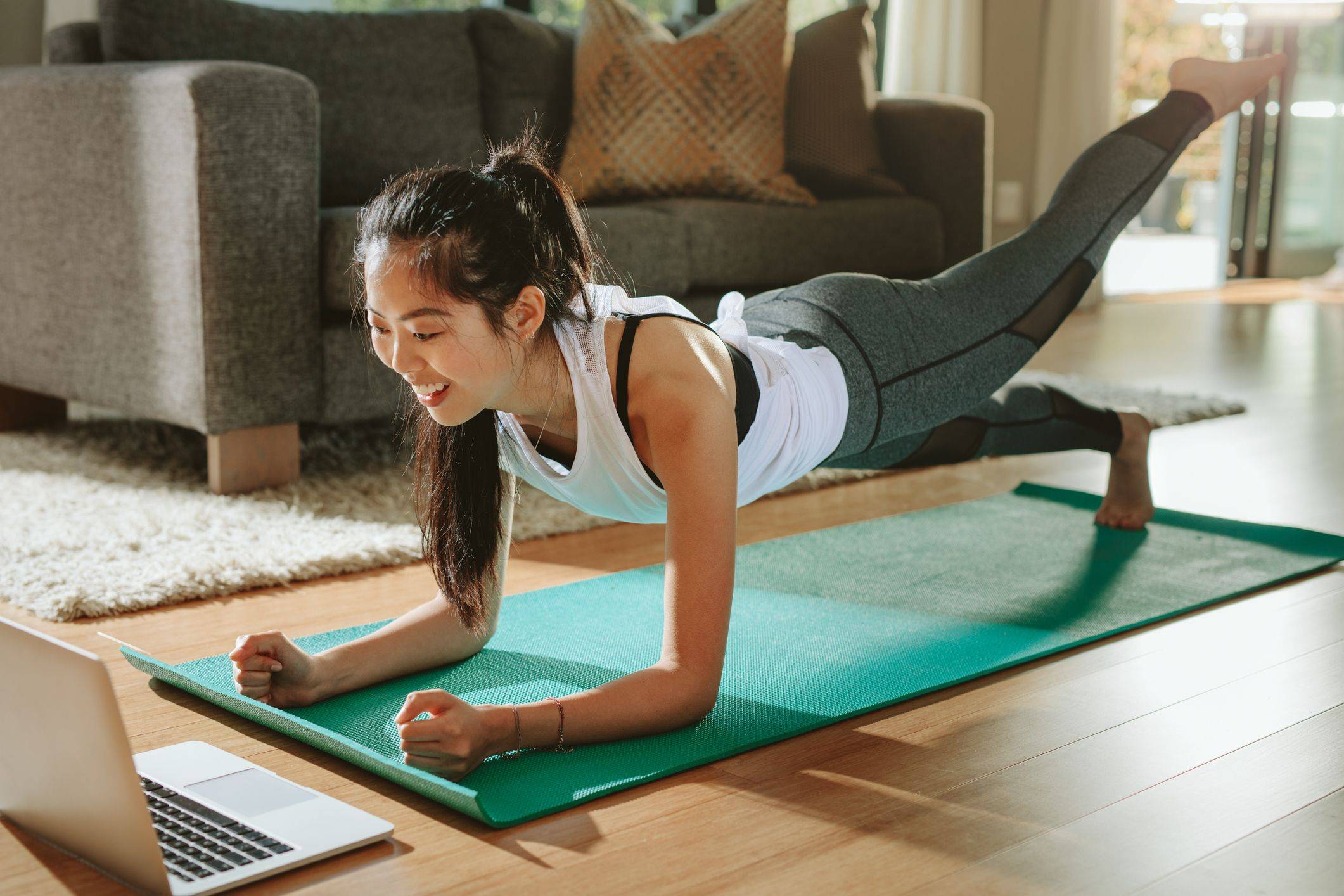 1.Your workout is still just as serious as it was in the gym. Put the phone down.
Smartphones can be a valuable tool for getting fit. They can count steps, play fitness videos, help us track our progress and connect us with workout buddies and coaches, both real-life and virtual. But when it comes to phone use during a workout, recent research suggests a few reasons to leave your device alone: Texting or talking on the phone while exercising can worsen your balance and workout intensity, according to recent research.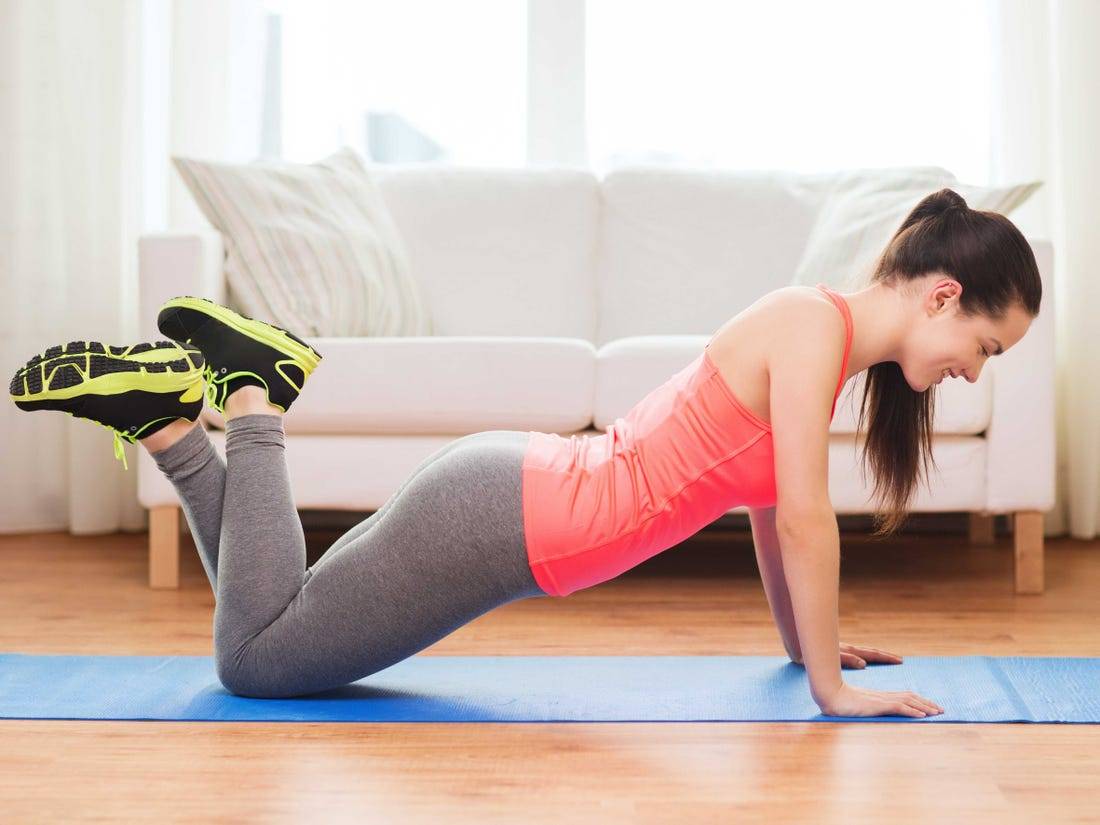 2. If you're working from home, try to keep a schedule that gets you up and moving at the same time each day.
The truth is that there's no reliable evidence to suggest that calories are burned more efficiently at certain times of day. But the time of day can influence how you feel when exercising.
If you have trouble with consistency, morning may be your best time to exercise, experts say. For some people, lunchtime is the best time to exercise, especially if co-workers keep you company. Just be sure to eat after you work out, not before.
But if you're still at the point where exercise is hit or miss, scheduling it for the same time each day will help you make it a habit. Whether you choose morning, lunchtime, or after work to exercise, make it part of your routine.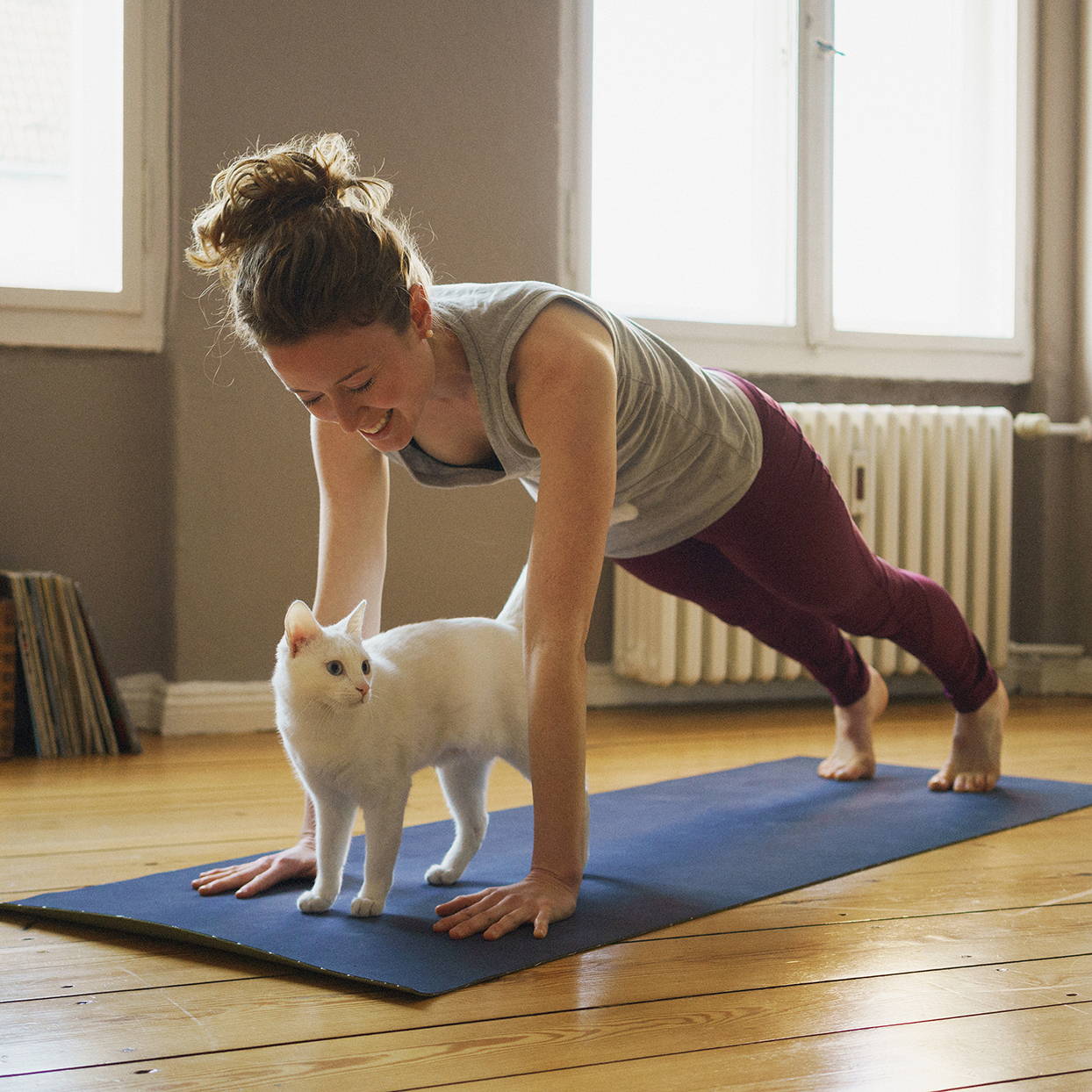 3. Clear enough space before you start that you don't need to modify the exercises due to not bothering to move the coffee table.
No one wants to workout in a dungeon. Your surroundings drastically impact how motivated your feel, so keep your routine from sliding into drudgery by filling your gym space with lots of energizing decor. Specifically, infuse the room with plenty of light to give yourself that natural workout buzz. Sunlight from a nearby window works best, but if you're installing your gym in a basement or windowless room, a set of recessed lights fitted with bright white bulbs will also do the trick.
Also, when building a home gym, it's easy to pick a spot and start cramming it with workout equipment, but that's not always the most effective way to design things. You'll feel a lot less comfortable in the space if there's tons of equipment and clutter filling up every available corner.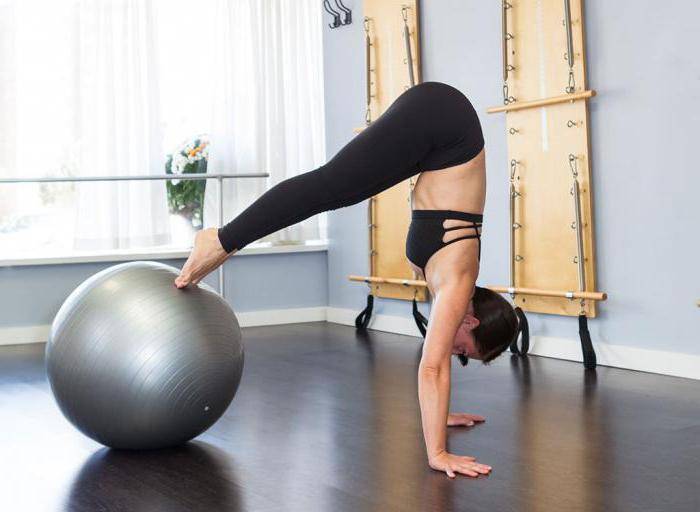 4. Just because you're not moving as much at the moment, doesn't mean every session has to be high intensity.
Ultimately, both low- and high-impact exercises burn fat. ... Low-impact exercise is still a very effective way to lose body fat. You just need to go a little longer in order to burn more calories. As you improve your fitness level, you'll be able to tolerate a faster pace for longer. Mix up your high intensity workouts with low-impact workouts or take a rest day to foam roll and stretch.
Sources: Popsugar, Women's health
---
Author SPORT.LES / Published: Mar-23-2020
Continue reading