JANE FONDA'S WORKOUT IS STILL THE BEST WORKOUT ROUTINE

JANE FONDA'S IS STILL THE BEST WORKOUT OUT THERE

Author SPORT.LES / Published: Mar-30-2020
THERE ARE ENORMOUS HEALTH BENEFITS TO WORKING OUT, WHICH IS WHY, EVERY NOW AND THEN, WE GO ON THE LOOKOUT FOR THAT ONE EXERCISE CLASS THAT IS FINALLY GOING TO CHANGE OUR LIFES. WE'VE TRIED EVERYTHING: YOGA, PILATES, BARRE, SPINNING... BUT WE'VE LEARNED THAT JANE FONDA'S WORKOUT IS THE BEST ROUTINE OUT THERE.
I remember doing aerobics here and there during gym class in high school. I always looked forward to it more so than the usual competitive sports. Many years later, I started working on our health by changing my eating habits and working out.
And, of course, I could not stop checking out Jane Fonda. The 80-year-old actress had impeccable posture, svelte legs, strong arms—how did a woman several decades older than me look this good? "Didn't she once have some sort of gym empire?" I thought. Vague images of her in leg warmers suddenly popped up in my mind. But... why is Jane Fonda's Workout still the best? Let's have a look!
A FITNESS LEGACY
In the 80s, gyms were mostly dominated by men. This prompted Fonda to create a series of workout lessons to encourage stay-at-home ladies to get into shape. She wrote her first workout manual Jane Fonda's New Workout in 1981. When it was spotted by Stuart Karl in New York, he contacted Fonda with plans to make a home workout video. This began the empire of Jane Fonda workout DVDs which helped people all over the world lead healthier and more active lives.
PLENTY OF FITNESS OPTIONS
Lucky for us, there are plenty of more options to look forward to Fonda's workouts. On Amazon streaming, there's Jane Fonda's New Workout, Jane Fonda's Complete Workout, and Jane Fonda's Low Impact Workout.
Considered the holy grail of 80s workout videos, Jane Fonda's Original Workout is in fact the program that started it all. The workout video contains two parts – a 30-minute program for beginners a 60-minute advanced program. It combines different exercise elements like dance, yoga, and the famous Jane Fonda aerobics.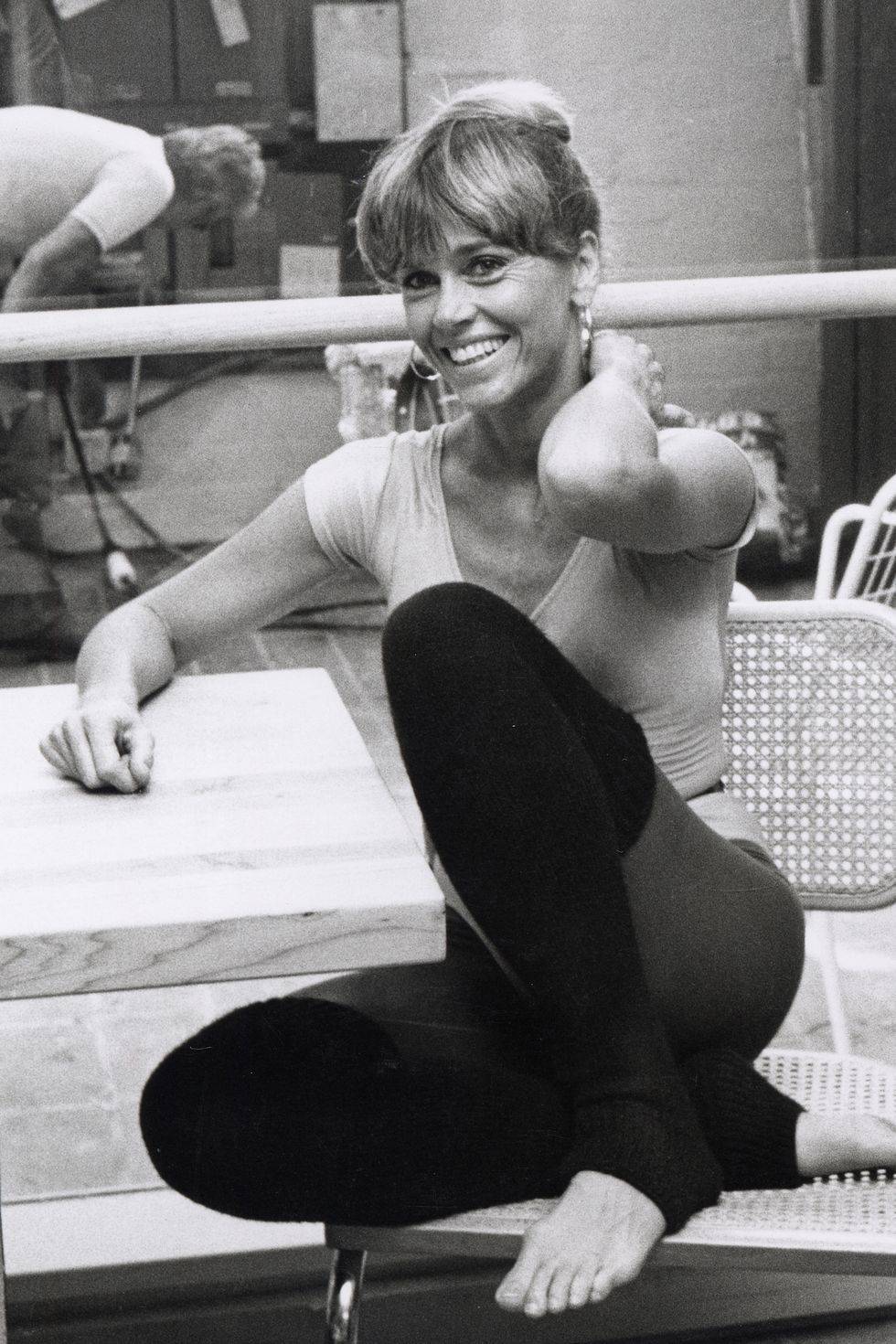 A STYLE ICON
Her style evolution (like her life) is vast. It would take far too long to track it all in depth (however, the podcast You Must Remember This does a phenomenal job if you are interested in Jane's full journey).
From her bright eyed days gracing the covers of Vogue, where she made head scarves, gloves, and classic Christian Dior-style dresses effortlessly casual, to her time in Paris with Roger Vadim in shift mini dresses, smoky cat eyes, knee high.
One of the most notable and iconic era of Jane Fonda's evolution is arguably her 1980's reinvention. It's been name-dropped in rap songs, inspired modern athleisure and our fitness obsessions... I've even started looking into buying some new exercise clothes, and I'm this close to (yes, really) getting a neon legging. If Jane can do it, so can I.
AND OF COURSE... A SOCIAL ACTIVIST LEADER
A living legend, Jane Fonda continues to build on her Hollywood legacy. Fonda has used her celebrity as a platform for social activism and spreading positivity. She's become a voice for not only her generation but all that have followed, sharing valuable life lessons for everyone.
"To be a revolutionary, you have to be human being. You have to care about people who have no power." - Jane Fonda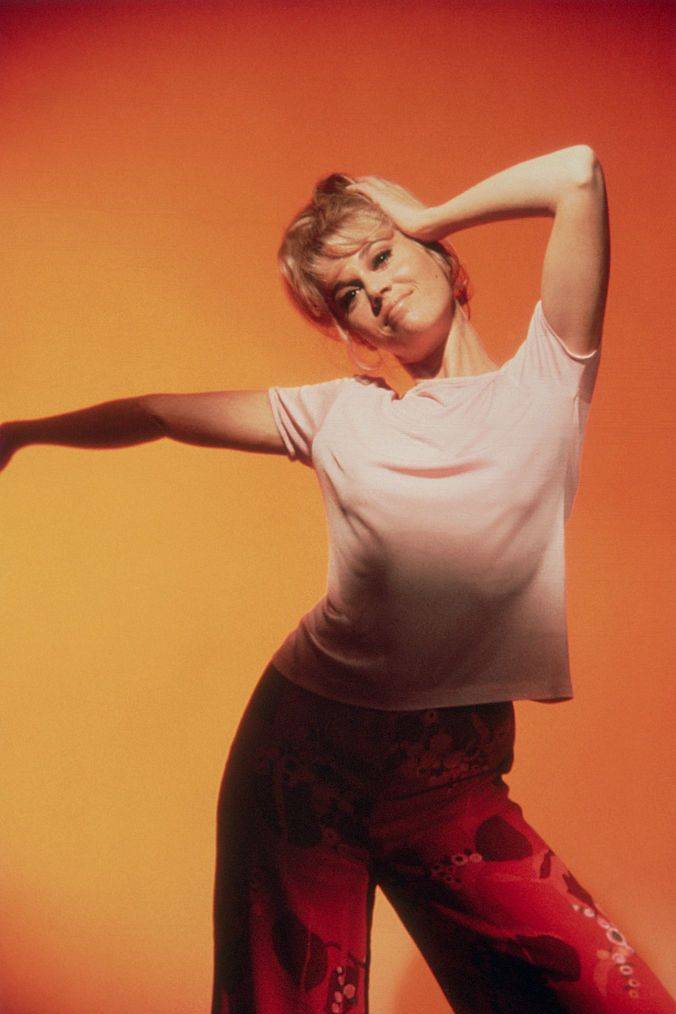 Sources: Popsugar, Nutritious life and The cook guide
---
Continue reading