DIETITIAN-APPROVED LUNCHES TO SAVE YOU FROM THE CLASSICAL GREEN SALAD

DIETITIAN-APPROVED LUNCHES TO SAVE YOU FROM THE CLASSICAL GREEN SALAD

Author SPORT.LES / Published: Apr 03-2020
WITH LIFE SPENT MAINLY AT HOME THESE WEEKS AND NOT BEING ABLE TO GO OUT FOR LUNCH OR DINNER, SPORT.LES COLLECTED A COUPLE OF HEALTHY LUNCH SUGGESTIONS FOR WHEN YOU ARE IN NEED OF A CHANGE FROM THOSE GOOD, BUT SOMETIMES BORING GREEN SALADS.
---
Yogurt, Peanut Butter, and Oats

Use plain Greek yogurt with peanut butter and raw oats stirred in. It's incredibly filling. Greek yogurt has more protein than regular yogurt, and the whole milk variety is more satisfying and filing than the nonfat kinds.
The peanut butter adds flavor and protein, while the oats give the meal texture and fiber.

You can also mix it up by leaving out the peanut butter and adding sliced almonds, berries, cinnamon, or any other tasty toppings you want.
Making stir-fries is very easy, and you can just use whatever vegetables you have in the fridge. You can for example add beans, bean sprouts, hemp seeds, olive oil, soy sauce, and red chili paste together. And of course you can also add for example chicken or shrimps, when you feel like it.
It takes less than 20 minutes to make. It's quick and easy to pack in a small container before heading out the door in the morning, while being super nutrient-dense. An easy, healthy and complete meal in a single container.
Another great idea for a healthy (and packable) lunch, we think, is a taco salad.
Put mixed greens, spicy chicken or tofu, corn and black bean salsa, bell peppers, avocado, and tortilla chips together in a bowl or container, with a creamy ranch dressing.
This provides a good balance of vegetables, carbohydrates, protein, and healthy fats that is a filling, delicious, and easy lunch.
There are so many different combinations you can try, with a wide range of potential toppings and seasonings, that it helps keep meals exciting. Mix your faves of the following:

Whole grain base: quinoa or farro,
Protein: chicken, egg, tofu, beans
Hardy vegetables: bell peppers, broccoli
Greens: kale, spinach or arugula
Dressing: a squeeze of citrus or vinegar, plus herbs and spices of your choice.
Finish it off with an avocado. Enjoy!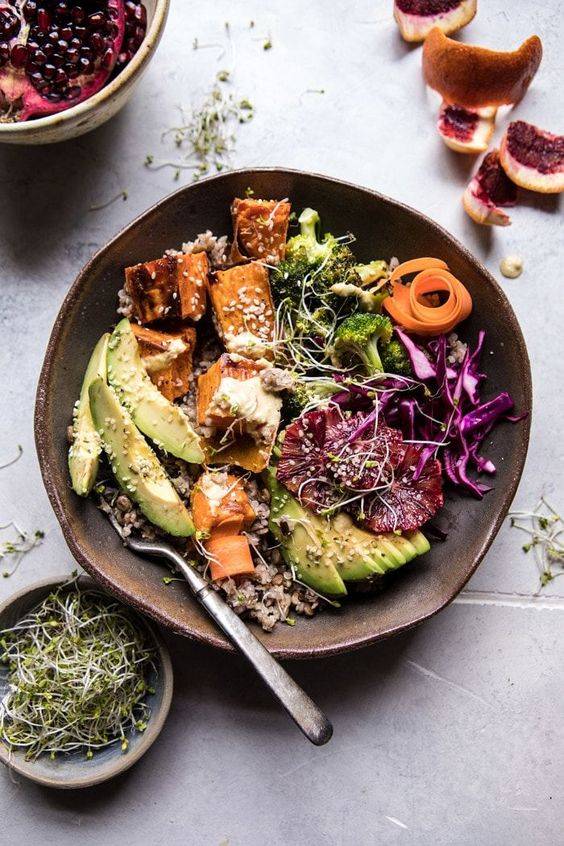 ---
Best Health Food Delivery Services in Zürich

Author SPORT.LES / Published: Mar-23-2020
Continue reading